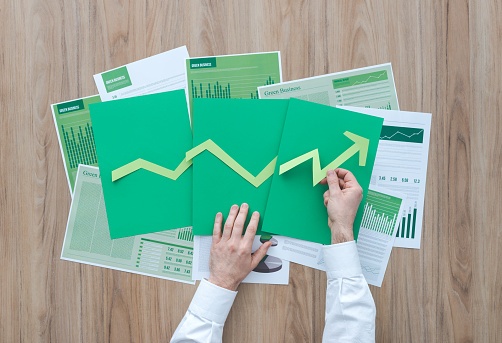 Visits, Clicks, Downloads, Views And Conversions Are Easy; Revenue Is Hard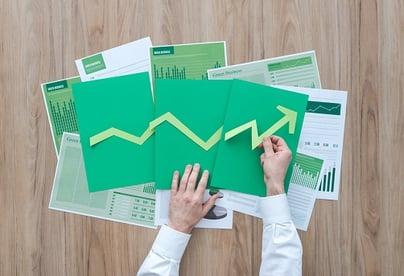 At Square 2 Marketing, we've been spending a lot of time talking about revenue. How do we help our clients generate it? How do we help our clients predict it? How do we help our clients drive sustained revenue growth?
With all that talk, it occurred to me that impacting revenue at almost every business is a highly complex and detail-oriented mission. There are many moving parts and a lot of factors involved in whether revenue is growing or not.
A lot of hard work must go into convincing people to do things differently, changing processes, changing tactics, adding technology and thinking differently. When this hard work and investment gets applied and executed correctly, revenue grows. But it doesn't happen without the hard work. Revenue has to be earned. No one is going to hand it to you.
The word earned is defined as to receive as return for effort, and especially for work done or services rendered. The word work is important because it takes work to drive revenue. There are no easy routes, no secret sauces and no magic dust to sprinkle on your company. Improving your company's ability to consistently exceed your revenue goals gets harder every single day.
But for business leaders who want to invest the money, time and energy to impact their company's revenue machine, specific tactics do contribute to consistent month-over-month revenue growth.
Here are some of the ways we help our clients earn revenue.
Revised Sales Process
Since buyer behavior has changed so dramatically, if you're still running a sales process that was rolled out even five years ago, you're not matching your sales process to the way people buy products and services today.
Changing your sales process is one of the hardest projects you'll tackle. Just think about a few of the key ingredients that go into a project like this. You should map out every single touch point. You should train your sales and marketing people on the new process. You should map that new process to your CRM and marketing automation technology. You should understand the metrics, track those metrics, report on those metrics and make changes to the process based on those metrics.
Designing, rolling out and testing a new sales process could take months. But the results from executing this successfully and investing the sweat equity to deliver this should be a shorter sales cycle, a higher close rate, better qualified leads and higher average revenue per new client. These are significant business outcomes from just one upgrade to your sales and marketing operation.
Account-Based Marketing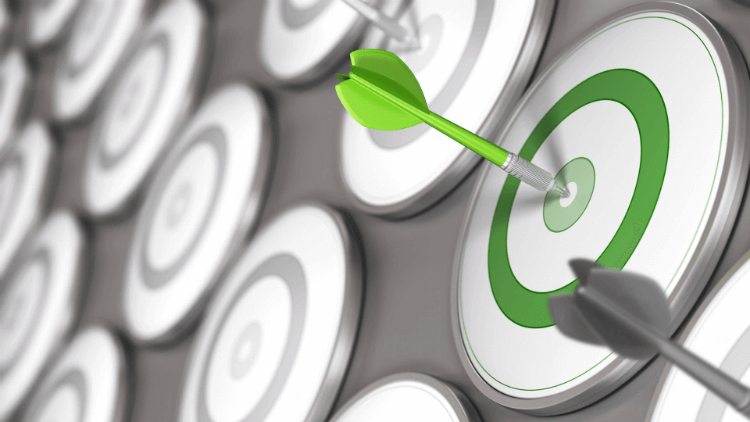 You can wait for your marketing to help you get found, but lately we've been delivering hybrid or blended revenue generation programs that include demand generation tactics at the outset and more inbound tactics to sustain the flow of leads.
One of these demand generation tactics that we've seen succeed is account-based marketing (ABM). I can't emphasize enough how much heavy lifting and complexity is associated with a successful ABM program. But the results are a new flow of prospects who are engaged and qualified to be worked through your brand-new sales process.
When it comes to ABM, consider the following items on your ABM checklist. You need the targeting of profiles; who do you want to go after? You need the data; what are the specific names and contact information for the people at the profiled companies? That data has to be validated, accurate and current. Nothing is worse than executing connect and engagement tactics only to find out people are gone or the contact info is incorrect.
You're going to need to know exactly what to say, to whom and when you want to say it. Remember, these people are not looking for you. How you get them to connect and engage is all about the message, story and the content you're offering them. This effort is also going to take training and constant collaboration between sales and marketing. Sales is going to have to funnel feedback on the performance of the program assets to marketing, and marketing is going to have to be prepared to make adjustments to the program to improve results based on that feedback. That's not easy to do if you've never run an ABM program before.
Understanding Full-Funnel Metrics
In our very unscientific study, we found that few companies have this full-funnel view of their sales and marketing pipeline. They understand the top of the funnel (visits, conversion rate and leads). They understand the bottom of the funnel (proposals submitted, close rate and new customers). But when asked about the middle-of-the-funnel metrics, few companies have the answers at their fingertips.
Critical funnel metrics are in the middle, too, and you need to be just as intimate with those numbers as you are with the top and bottom numbers. Knowing how many sales opportunities come from your marketing-qualified leads is key. So is knowing how many proposals come from sales opportunities. It's also important to know what percentage of website visitors are turning into new customers. This gives you invaluable insight into what you're working on, your priorities and what you expect from that work.
Rhythms, Systems And Processes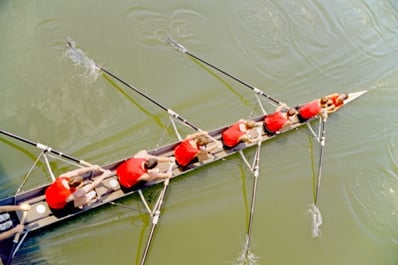 Rarely do companies open their doors and have new customers start flying in without any effort. As we've been talking about, most sales and marketing teams are familiar with the struggle to drive revenue, hit targets or, better yet, exceed company revenue goals. One of the secrets to driving consistent revenue growth is to create rhythms, systems and processes for as much as possible.
People get comfortable when they know what to expect, where to go for help or what to do in a specific situation. This means they can focus on doing what you want them to do, which in this case is advise, guide, counsel and turn sales opportunities into new customer revenue.
Regular sales meetings or huddles. Daily stand-ups to tackle hot opportunities. Processes to create proposals. Methodology around pricing. Processes when you need exceptions to standard pricing. How to work referrals, references or advocacy into your sales process. How to capture feedback and share it across the team. Ways for sales and marketing teams to collaborate to improve performance. All of these activities can be systematized to make execution easy, scalable and repeatable.
If generating revenue is going to be hard, then you can work harder or smarter. We're suggesting you work smarter. We're suggesting you leverage best practices, technology and a more experiential approach to both marketing and sales. The combination of this thinking is going to help you create a better experience for your prospects that will result in a shorter sales cycle, a higher close rate and potentially higher average revenue per new customer. It won't happen overnight, but if you stay focused, remain persistent and continue to challenge your sales and marketing teams, you'll earn the revenue you need to exceed your goals.
Square 2 Marketing – Innovating Marketing And Sales To Match Today's Buyer Behavior!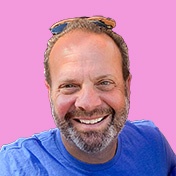 Mike Lieberman, CEO and Chief Revenue Scientist
Mike is the CEO and Chief Revenue Scientist at Square 2. He is passionate about helping people turn their ordinary businesses into businesses people talk about. For more than 25 years, Mike has been working hand-in-hand with CEOs and marketing and sales executives to help them create strategic revenue growth plans, compelling marketing strategies and remarkable sales processes that shorten the sales cycle and increase close rates.