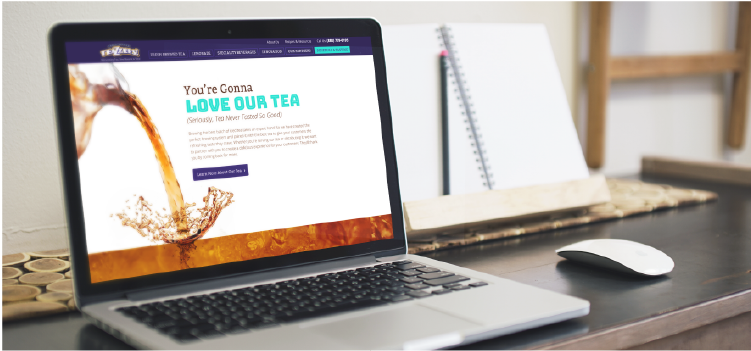 Editor's Note: Today's blog post is written for submission to the 2017 HubSpot Impact Awards. Wish us luck!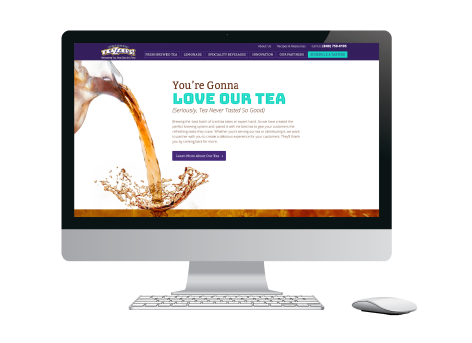 Red River Tea is a Texas-based commercial beverage supplier whose most recognizable product is Teazzers tea. Most of its business is commercial iced tea sales throughout the South and Midwest.
Commercial beverages should draw customers in and keep them coming back for more. While the company has focused primarily on selling to convenience stores, Red River Tea recently added restaurants to its sales focus.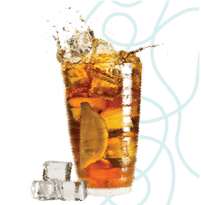 What's so special about Teazzers tea? While the tea you would normally buy in a convenience store or restaurant is made from concentrate, Teazzers tea is fresh-brewed, consistent and delicious. Red River Tea also sells lemonade and other specialty beverages. All of its commercial beverages are customizable, so clients can request their own specialty flavors, giving Red River Tea's beverage offerings an added touch.
The Challenge
Red River Tea was ready to expand its customer base from a regional to national scale, so the company knew it needed to step up its marketing efforts. These efforts had been limited to a website that wasn't getting the desired traffic, plus trade show attendance.
The company wanted to revamp its website and add digital content to increase traffic, establish its tea expertise and, of course, start generating leads.
The Website
One of the truly special aspects of Teazzers tea is its fresh-brewed taste. We wanted the website to have a fresh, colorful, bright feel to complement the uniqueness of the product.
The home page is the gateway to the rest of the site, and the high-level message we conveyed to visitors is that they're going to love Teazzers tea, and so will their customers. With bright pops of color and language that is casual and warm, we conveyed the personality of Teazzers tea. Below the banner copy, mouth-watering tea that is rich in color gives the visitor a taste of what they could offer their clients.
The client's previous website had numerous pages with sparse content spread throughout the site. To keep readers engaged, we chose to cut down the number of pages and kept the amount of content on each page low. Ultimately, the goal of the website was to provide a fresh, clean and memorable look for visitors.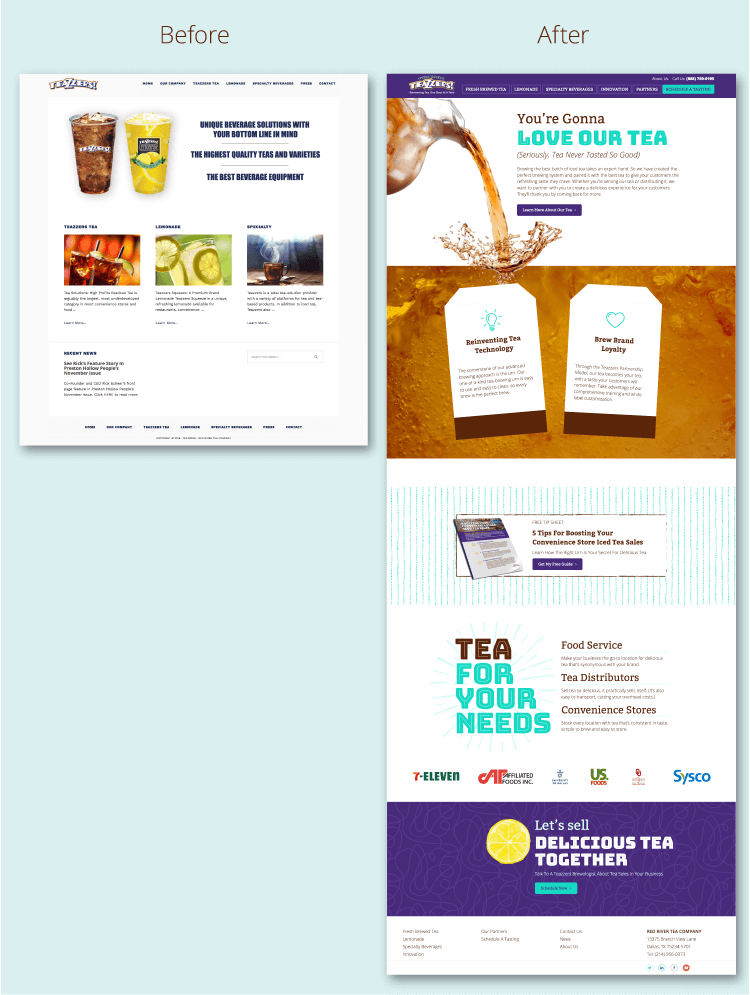 We built the website using an Agile, growth-driven design approach to development. To ensure the client started driving traffic rapidly, we created a launch-pad site first. This initial site included high-impact and high-value pages. Once those pages were launched, supporting pages were written, designed and built on a rolling basis, until the entire new website went live.
The Results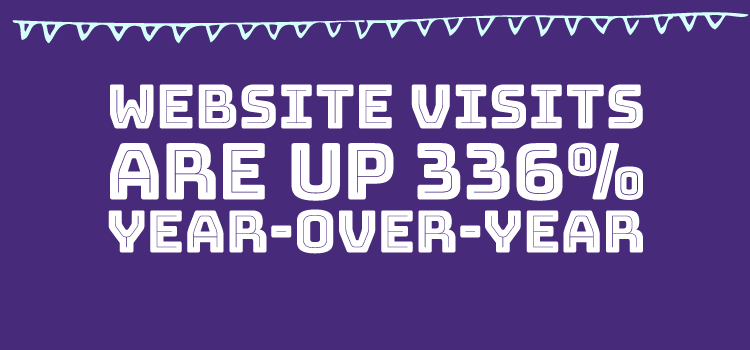 Prior to the launch of its new website, Red River Tea had few visitors to the site. Now, the website averages several hundred visits per month. In fact, website visits are up 336% year-over-year. Plus, the website is attracting and converting leads for Red River Tea at a rate the company has never seen before.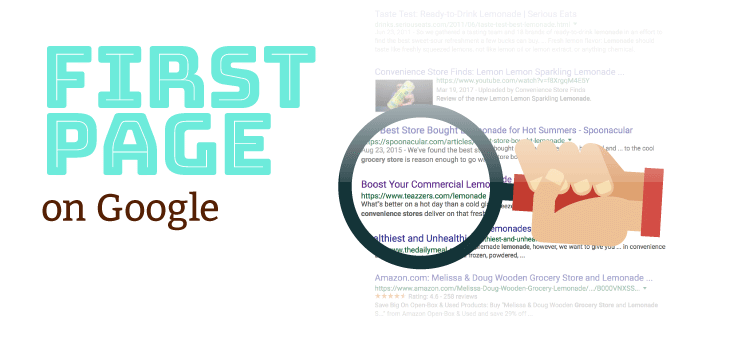 Red River Tea has risen to the first page of Google for some key industry terms, including "convenience store iced tea," "tea brewing urn" and "convenience store lemonade."
Conclusion
The Red River Tea website is vibrant, like the beverages the company sells. Finding a tone and design that aligns with a client's product engages site visitors and increases brand recognition.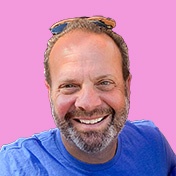 Mike Lieberman, CEO and Chief Revenue Scientist
Mike is the CEO and Chief Revenue Scientist at Square 2. He is passionate about helping people turn their ordinary businesses into businesses people talk about. For more than 25 years, Mike has been working hand-in-hand with CEOs and marketing and sales executives to help them create strategic revenue growth plans, compelling marketing strategies and remarkable sales processes that shorten the sales cycle and increase close rates.