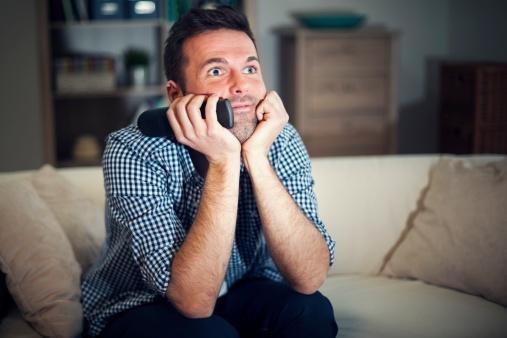 When People Are Drawn In, They Can't Help But Be Bought In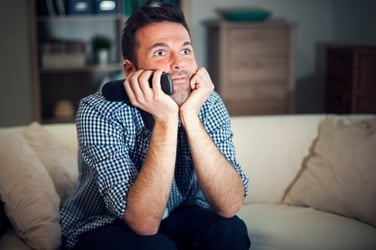 Most of us have had the pleasure of binge-watching our favorite shows, like House of Cards, Downton Abby and Fear the Walking Dead. Whatever type of show you like, binge-watching is a new way of enjoying content, one that you should aspire to replicate within your own inbound marketing program.
There are some patterns that go along with the most successful shows and why we love binge-watching them. If you apply this thinking to your content strategy and then plan your content accordingly, you can deliver a similar experience for your prospects that's sure to improve your conversion rate, which means more leads for your sales team.
Here's how to make your content binge-worthy.
Create A Series
Most of the content I see is in a one-off format. Instead, consider creating a series that pieces together a collection of related ideas. This helps your prospects see that there is a lot of content to digest and a lot to learn about your industry, your products, your services and market changes. Then they are able to digest that information at their own pace, bringing them back over time to get the collection. Or, if you give the content all at once, it allows them to binge-watch (in much the same way Netflix delivers House of Cards).
Successful content development projects have taken a variety of approaches to delivering content. Some provide the series all at once, while others do it on a regular basis, at the same time each week. Either option follows the series format, and I don't think one is better than the other. The key is allowing the entire series to be available once it's been published.
Then you get the referral effect. Let's say I download six e-books on improving search results, and I share one or all with a colleague. Now they can get one or all of the e-books, too. They can read them all at once or one at a time. People have demonstrated a desire to digest content on their own schedules, so just because you publish one per week doesn't mean your prospects are going to want the content at a pace of one per week. Some may want to wait for the entire series and then read them all in one sitting.
By promoting the entire series, you're likely to guarantee a much better conversion rate than if you drop and promote single pieces over time.
Tell More Compelling Stories
The entire content marketing field is plagued by underwhelming creative and a general lack of storytelling within the content community. The better you are at telling a compelling, creative, educational and emotionally connective story, the more leads you'll generate from your content.
Quality has taken a back seat to quantity, and you need to make sure that your content stands out. In the same way you're working to get your company to stand out, your content needs to stand out, too.
Stories have some similar architecture. All stories have a beginning, which is used to set the stage and give the readers (or watchers) a feeling for the situation. Then you need your story to have a rising action, in which a series of events or influences cause the story to get more and more interesting. Finally, there's a climax, crescendo or achievement followed by a wrap-up or ending. It's not easy to apply this thinking to content marketing. But, because marketing is an effort for people to connect with other people, the art of storytelling needs to be applied more consistently and artfully.
The better you are at storytelling, the more efficient your content will be at producing the positive results you need to drive your inbound marketing campaigns.
Make Your Prospect The Hero
Since we're talking about stories, we can talk about heroes. Most CEOs and VPs of marketing think they're the hero, their company is the hero or perhaps their product or service is the hero in their stories. This is incorrect. If you want the story to resonate with your prospects, emotionally connect with them and draw them into your business, you MUST make them the heroes of all your stories.
While you care about yourself, your prospects do not. They only care about themselves and their own situations. Show me a story that highlights how successful they can be if they make the right purchase decisions, and I'll show you highly engaged prospects who want to hire you and your business right now.
Some of our clients struggle with this subtle adjustment to the focus of their content strategy. For instance, don't case studies make the prospect the hero? Sure they do, but case studies, success stories and testimonials are typically types of content that prospects want toward the end of their buying journey. Your challenge is to create content for the beginning of their journey, or the top of the funnel, that features your prospect as the hero.
A great way to do this is to weave actual examples of real people, real results and their quotes right into the content. The entire piece doesn't have to be a case study, but by adding a customer's commentary, you show new prospects how they might achieve similar success.
Use Multiple Media Types
Different types of people digest content differently. Highly analytical people want research studies. Highly creative people want videos and short snippets of information. Once you understand your personas and their personality types, create content that matches how they want to digest content. Then create the series to match.
In some cases, you might want to blend a variety of pieces of content. Today, the two-screen experience is popular. People watch TV and interact with extra content on their devices. You might want an e-book with embedded video clips to make the story richer and more interactive. You might want an interactive research study that highlights a series of PowerPoint decks with bonus charts or graphs.
The more interactive, engaging, creative and educational your content is, the more leads it will produce.
Check The Ratings
Successful content on TV is driven by the numbers: number of downloads, number of views and number of new subscribers. Content marketing needs to have a similar accountability. We're not creating content for fun or suggesting you do so. The entire point of content marketing is to drive new and increasing visitors to your site and to use content to turn those anonymous visitors into leads for your business.
Content also excels at turning leads into new customers or clients. Inbound sales requires a continuation of the educational experience fueled by content. You can track the ability of your content to close new customers, shorten your sales cycle and increase the average value of every new client.
Make sure you're keeping track of how your content performs. Blog articles need to be viewed, shared, commented on and linked to by your target personas. Content on your site needs to be clicked on, acted on to submit a form, downloaded and shared. If you have content that isn't performing, just like shows that don't drive viewership, consider canceling it.
Similarly, once you find content that performs, create spin-offs, use similar story lines, extend the content to different verticals or try different formats of the same story. As an example, a successful whitepaper series will probably also be a successful video series.
The bottom line here is that content marketers and inbound marketing experts need to think like content publishers. You want a rich and ongoing dialog with your prospects. To do this, you need to be consistently producing new, creative and educational content that allows you to continue your marketing relationship with them.
As they move through their own personal buyer journey, your content will enable them to make a safe and educated purchase decision. If your content delivers that experience, you'll have new customers and be closer to your company's revenue goals.
Start Today Tip – You're no longer a CEO or VP of marketing. Today, you're a TV channel executive, and you have to plan your spring, summer, fall and winter lineup. What shows do you have planned? How are you going to steal ratings from your competitors? How are you going to drive up ratings on your content so you can charge your advertisers higher rates? This is how you need to think. Create your content calendar with this mindset, and you'll quickly be looking at higher website traffic and more leads for your business.
Square 2 Marketing – Inbound Results Start With ME!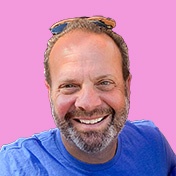 Mike Lieberman, CEO and Chief Revenue Scientist
Mike is the CEO and Chief Revenue Scientist at Square 2. He is passionate about helping people turn their ordinary businesses into businesses people talk about. For more than 25 years, Mike has been working hand-in-hand with CEOs and marketing and sales executives to help them create strategic revenue growth plans, compelling marketing strategies and remarkable sales processes that shorten the sales cycle and increase close rates.