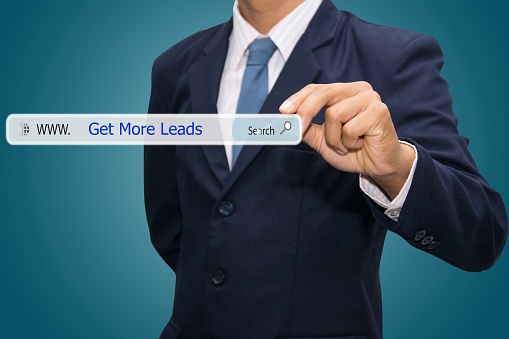 Do You Know How To Generate 20% More Inbound Marketing Leads For Your Business?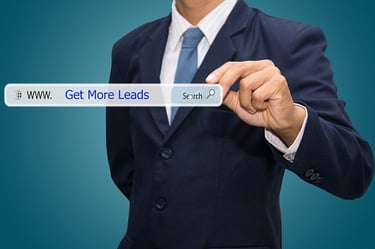 Warrington, PA – Dec. 1, 2015 | Every business wants to generate more inbound marketing leads this month than they did last month. But, how many actually know exactly how to do it? The team at Square 2 Marketing set out to achieve an aggressive goal: generate 20% more leads in November than in October for ALL CLIENTS.
So, with less business days to work with (19 instead of 22), the team finished the month of November generating 24% more leads for its clients in the optimization phase of their engagements.
President and Chief Inbound Scientist Mike Lieberman commented, "This isn't an atypical month for us. We regularly set out to hit monthly lead generation targets for all of our clients. For us, the challenge was hitting a specific and aggressive goal in a month in which lead generation is usually challenging because of holidays, vacations and more buyer distractions."
Lieberman went on to elaborate: "Let me preface this by saying that we apply these techniques as part of our standard operating procedure. So, this was more about testing our own performance than testing our tactics and methodology. We wanted to see if we could move the needle dramatically in less than 30 days."
Here's how Square 2 Marketing drove such a dramatic improvement in leads generated.
Website Experience Optimization
This application of data is probably the newest of those included here. For the past 12 months, Square 2 Marketing has been tracking user experiences through clients' websites, and over the past six months, they've been tweaking and adjusting those experiences based on data.
Over the past four weeks, Square 2 Marketing looked at all of their client sites and made subtle adjustments to improve the visitor experience, present more appropriate offers, drive visitors to more relevant pages on the site and give them more options to convert from anonymous visitors into leads.
Landing Page Optimization
This is a common inbound marketing tactic, and the team applied it in a systematic way. Looking at all the clients, they identified those landing pages that were converting at less than 20%. Then, they worked to improve a number of elements on those pages, including headline copy, subhead copy, body copy, images, use of video, location of the form, number of form fields, page distractions and call-to-action buttons.
The agency spent the month of October inventorying the set of upgrades they wanted to make across the pages and prioritizing them. Then, during the first couple of days in November, they got most of those page upgrades active. It wasn't long before they got data on the performance of those upgrades, and the teams made additional improvements as needed all throughout the month.
Content Optimization
The offers on your site have a lot to do with the number and quality of leads generated. So, Square 2 Marketing also spent October looking at what content was converting and what was not converting based on expectations. They made changes to content titles, revised CTA buttons and created some substitute content for selected clients based on feedback from content that was converting.
This focus area impacted lead generation improvements significantly. One other area the team focused on was ensuring that each client had content offers for all three phases of the sales funnel. Missing offers at the top, middle or bottom of the funnel is one of the major mistakes seen most often in client-executed inbound marketing.
The team's adjustments included making sure there were contextual offers for each type of buyer: those in the awareness stage, consideration stage and decision stage. Doing so typically provides a major lift in lead generation for clients, and this month was similar.
CTA Button Optimization
Sometimes content has the potential to drive leads but the marketing of that content is ineffective. Square 2 Marketing utilizes A/B testing techniques to look at CTA button design, copy and sizing, as well as content titling and CTA button placement on the page. Over time, this testing allows you to get a feeling for where the issues usually stem from, and the team typically starts with those tests first.
Most of the time, the content is solid, but the positioning of the content is not compelling or targeted enough to a prospect's pain to get them to take action. These small tweaks allow the team to quickly make changes and see the impact in real time.
Integration Of Offline With Online
This month, a few of the agency's clients had offline events, like trade shows or speaking events. Square 2 Marketing was able to add on inbound marketing lead-generating tactics to those traditional outbound events in order to help clients increase their ROI and drive more leads. The agency had two clients specifically for which they added dedicated content offers, landing pages, lead nurturing and even email marketing to create a highly educational experience for prospects at those events. The results were significant.
These two clients doubled the amount of leads they were expecting from the events, and Square 2 Marketing's inbound marketing follow-up made continuing the conversation with those prospects post-event extremely easy to execute for both clients.
One of the agency's clients, a manufacturer, saw leads grow by almost 46% from October to November. He stated, "Historically, we weren't getting many inbound leads, and November is usually a slow month for us, so to see this kind of activity is significant and exciting."
For more information on how you can use inbound marketing to drive month-over-month lead generation growth for your company, click here to download Square 2 Marketing's latest e-book: Visualizing Your Company With Inbound Marketing.
For more information on Square 2 Marketing, the largest "click to close" inbound marketing and inbound sales agency, click here to see how they get results.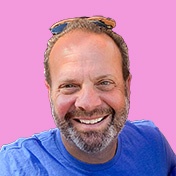 Mike Lieberman, CEO and Chief Revenue Scientist
Mike is the CEO and Chief Revenue Scientist at Square 2. He is passionate about helping people turn their ordinary businesses into businesses people talk about. For more than 25 years, Mike has been working hand-in-hand with CEOs and marketing and sales executives to help them create strategic revenue growth plans, compelling marketing strategies and remarkable sales processes that shorten the sales cycle and increase close rates.