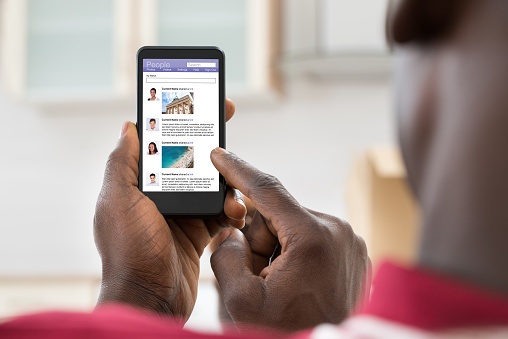 Use This Wisely And Add Value For Your Prospects Instead Of Bothering Them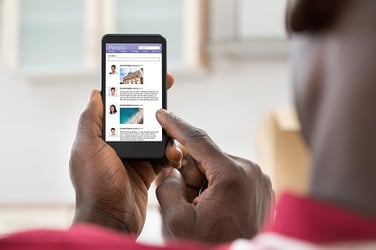 Everyone is on their devices and marketers have taken notice, but what does this mean? Yes, websites and emails should look great on devices, but what other opportunities does the flight to mobile present to progressive inbound marketers?
As usual, I did some poking around to see what other people are writing about mobile and inbound marketing. This article is not going to be about the obvious need for mobile website design, for emails to look nice on mobile and for you to use visual content in your content marketing efforts.
Instead, this article is going to be about how we integrate mobile marketing tools into an inbound marketing campaign.
Know Your Prospects
With any marketing challenge the first step is always strategy, so before you even start considering mobile tactics, you should ask yourself the most important question: "Are my prospects using their devices to support their buyer journey?" If your clients are large technical purchasers, the answer might be "no" and then you can ignore the rest of this article.
Despite all the media hype and data surrounding the flight to mobile, plenty of people in plenty of market segments still simply don't use their phones for their purchase decisions. However, if you find your prospects highly dependent on their devices, you should adjust accordingly.
Once you have detailed behavior profiles on your prospects and you understand the psychographics associated with them, you'll have a better idea of how to use mobile in your marketing.
Writing For Conversion
Marketing has always been about getting someone to do something. But that's always been the marketer's perspective. In many cases, non-marketers involved in marketing have used marketing to get information out there. When you're thinking about mobile, everything should be about conversion.
This means all your content, all your copy, all your messaging, all your images and all your links need to be centered around getting your prospects to act. Simply because of their desires while on their devices and the behaviors associated with people on their devices, conversion must be your top priority.
Headlines have to disrupt status quo, offers should be valuable to prospects, images must evoke a feeling, content has to be compelling and all of this has to be delivered strategically into a package that fits into the palm of your prospects' hands. This takes expertise.
Nurturing Is More Important Than Ever
When you're talking about mobile you should keep in mind the distraction factor. Prospects and visitors are already distracted, but when they're on their devices the sheer number of potential distractions is endless. Friends, other screens, messages, emails, apps, alerts and phone calls all have the potential to take your prospects away from your message. Let's plan on that.
To counter that fact, you should create opportunities for prospects to convert quickly and then move on or allow the inevitable distraction to take them away. Get to the point quickly. What do you want them to learn? What do you want them to do? Deliver it in seconds; don't ask them to spend minutes on your site looking around.
Once you get them to convert, keep the experience moving with well thought-out nurturing campaigns that continue the conversation in context to their buyer journey. These campaigns will find them on their mobile devices or in front of their laptops.
Understanding Mobile Search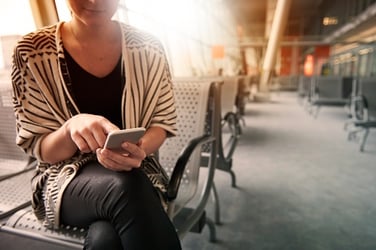 Google is making mobile search its top priority. The company is in the process of creating a new index for mobile devices that will become the "primary" index for search, according to Google webmaster trends analyst Gary Illyes. This means searches from mobile devices will serve up the freshest results as Google will update its mobile index more frequently.
A quick refresher on how Google search works: Google's bots crawl the web tracking more than 60 trillion web pages and the links within them. These pages are then categorized into a massive index based on hundreds of different factors. This index, along with a series of algorithms, enables Google to turn up relevant search results when you enter a query into the search box.
An article on Mashable elaborates on how Google currently only uses one such index for all its searches, regardless of platform. Under the upcoming update that Illyes detailed, Google will create a separate mobile-only index that will serve as the "primary" index for search.
This means at a basic level that desktop and mobile users will see different search results, and Google will put more resources into those surfaced on mobile.
To Text Or Not To Text
It would be remiss to not talk about texting when it comes to mobile. It remains a wonderful way to get the attention of your prospects, but done improperly it can also turn potential customers into major detractors. As the younger generation grows up, their communication habits are going to get dragged along with them. Today your prospects might not be open to a text, but tomorrow they might want ALL of their info via text.
For now, I'd consider testing preference settings with prospects and see how many are asking for text updates, text information or text links back to website assets. If this option becomes more popular, you can adjust your content creation and distribution strategy accordingly.
Apps Are The Future Of Marketing
This is where marketing gets interesting. The app marketplace is filled with tiny software programs that provide a little bit of value to users for little or no money. Your ability to get involved with your prospects on their devices is going to be directly related to your ability to produce, distribute and promote an app.
The true reason apps are so interesting is that they add value, promote your brand and enable prospects to interact with you on a regular basis. They are also relatively cheap to produce, costing between $10,000 and $50,000 depending on functionality. They're extremely sticky when done right, which means your prospects would be using them over and over again for an extended period of time.
I'm not talking about games; I'm talking about apps that add value to your prospects' experiences with your company. In our case, it could be an inbound marketing calculator. In the case of a client that manufactures safety railings, it could be a compliance checker. In the case of a 911 and call center technology provider, the app could be a tool that measures response time or call quality and gives the prospects a ranking vs. other call centers. There are unlimited opportunities to create these small tools that add a lot of value.
If your prospects are mobile users, you need to consider how you leverage the time they're spending on their phones. If you're educating them and not interrupting them, you'll earn their attention and they'll be willing to accept your information. Stay true to this approach and you should have a long and productive relationship with mobile and with your mobile-friendly prospects.
Square 2 Marketing – Inbound Results Start With ME!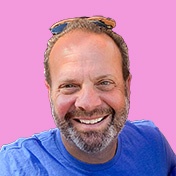 Mike Lieberman, CEO and Chief Revenue Scientist
Mike is the CEO and Chief Revenue Scientist at Square 2. He is passionate about helping people turn their ordinary businesses into businesses people talk about. For more than 25 years, Mike has been working hand-in-hand with CEOs and marketing and sales executives to help them create strategic revenue growth plans, compelling marketing strategies and remarkable sales processes that shorten the sales cycle and increase close rates.