Marketers Are Ruining Social Media; Expect Results From Social Media Marketing To Be Down In 2017
I think social media marketing is going to need a major upgrade, and by that I mean blow it up and start again. Everybody and their brother is using social media to get the message out and it has become a mess. If it can't be fixed and retooled, my expectation is that this channel is going to be less and less effective in 2017.
Back in 2014, website visitors from social media were rivaling visitors from organic search engine results. That trend has since stopped and reversed. Today, visitors to our clients' websites from social media represent a much smaller portion.
I attribute this drop to an abundance of content sprayed haphazardly across all the major social media platforms. LinkedIn, Facebook and Twitter have pushed aggressively to drive revenue through advertising, sponsored updates and promoted content.
Marketers have responded by using these vehicles with mass marketing in mind, instead of the targeted, personalized and earned approach social should have pursued.
Here is a little of the good, bad and the ugly from 2016, as well as some opportunities for 2017.
Use Social Media To Amplify And Accelerate Content Publication
All of us have audiences; people who have connected with us, followed us and/or friended us. They did so because they thought you had something interesting to say. You earned that attention. Now you must work harder to continue to earn it and continue to earn it respectfully.
Regardless of how many people are in your audience, earning their attention and the attention of people like them should be a top priority in 2017. The number of people in your audience and your company's audience is an asset that needs to be nurtured. Your inbound marketing is going to do better and produce more leads if you have 2,000 people connected to you as opposed to 200. Actively work to drive up your social reach numbers by 10% month over month.
Make Quality A Priority Over Quantity
One of the places most people made mistakes in 2016 was publishing anything and everything in an attempt to engage with their audiences. You should think about your social followers as if you're putting on a play in a theater. If you keep putting on a bad play, eventually people are going to get up and walk out. If you keep putting on an interesting play, not only will people stay, but they'll tell others about your play.
This is how you need to think about social media. Consider the play that only runs twice a month vs. the play that runs every single day. The anticipation for the play that only happens twice a month is going to be hotter, which helps to drive up interest. The play that runs every day becomes stale and old pretty quickly. While some marketing tactics like blogging have quantity as an underpinning of their value, social media needs to have quality as the key to its ability to drive leads and revenue for your business.
Messaging Is More Important Than Ever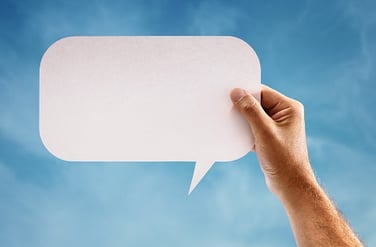 Saying anything is much worse than saying something interesting. In a world where everyone can publish their thoughts at any time, not everyone can have something interesting and entertaining to say all the time.
To make sure you're choosing your words wisely, ensure your high-level messaging, differentiation and stories are well thought-out and, better yet, well planned. This is especially important when it comes to social media. We take social media content and connect it to long-form and short-form content within the content marketing strategy exercise. This ensures that what we publish on social sites is directly tied to what we're using to drive conversions on our website.
This delivers a much more orchestrated effort that takes content snippets (like a conversation starter for LinkedIn) and uses them to promote both blog articles and long-form content (like whitepapers or e-books) without overtly publishing those titles or telling everyone we have something new to share. The conversation starters engage, differentiate and connect with your audiences, bringing them into the conversation instead of shouting at them.
Stop 'Spray And Pray' Tactics
All social sites are not created equal. Auto-posting the same blog article on Twitter, LinkedIn and Facebook is fine, but it's not going to produce optimal results. The challenge for marketers is to resist the urge to "spray and pray" because it's so easy today with automation tools.
As more new social sites come online, it's going to be more difficult to use one-and-done approaches for distributing your content. You're going to have to pick which site is best suited for your prospects and for your message. Even today, we advise clients to start with only one social networking site. Leave the others as secondary priorities and get really good at using one.
Once that one site is regularly contributing a high volume of visitors and those visitors are converting into leads, then it's time to transfer that learning, adjust the content strategy and plan a detailed distribution approach before you post even one new article. This gives you the best chance to be successful.
Consider Some Of The Newer Social Sites
New social sites, social apps and social platforms are coming online every month. Medium is one of the newest and one that remains a mystery for us. We're running a variety of tests on the new site and getting limited response. Snapchat has displaced Twitter for millennials. YouTube, the often-forgotten social site, is now the second-largest search engine behind Google. If YouTube is not part of your social media marketing in 2017, you are missing a major opportunity to drive new visitors into your funnel with video content.
Here are some other sites to keep on your radar. The live streaming video platform Periscope is seemingly the successor of Meerkat, which was shut down a couple of months ago. Meerkat was first to the scene and leveraged Twitter's platform as a host to showcase its live video feeds. Periscope is owned by Twitter, and was Twitter's response to Meerkat and its early success.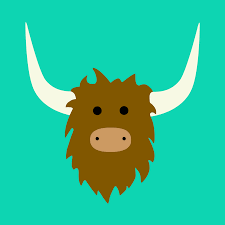 Yik Yak is an anonymous location-based social network that helps people discover their local community, letting them share news, crack jokes, offer support, ask questions and interact freely. Its tagline is "find your herd" and its self-purported mission is to "make the world feel small again."
Wanelo (pronounced "wah-nee-loh" and derived from "want, need, love") is like having the mall on your smartphone. It's a combo of the big brands people know and love mixed with tiny independent boutiques and sellers you've never heard about.
Keep a watchful eye on these new social sites. More will likely be coming. There's no need to jump in with both feet right now, but keeping tabs on these new sites ensures you're ready if they do become worthy of your marketing attention.
Be Smart About Using Social Media
Marketers ruin everything, so it's not surprising we ruined social media. But we also have the power to fix social media, use it more discerningly and contribute to improving the quality of content on social sites. If you have something interesting to say, people and prospects are going to listen whether you're speaking at a conference or posting to social media. Attention to marketing strategy will ensure you have something interesting to say.
The key is tying it directly to the rest of your marketing and using it more thoughtfully. Instead of simply posting everything to every site, start creating streams for individual sites and make those streams unique.
Since most of us are on LinkedIn, Facebook and Twitter, to see the same blog article on all three makes little or no sense. You can promote the same content, but promote it differently. For instance, use more video on Facebook, use shorter callouts on Twitter and on LinkedIn try starting with disruptive messaging to cut through the clutter. An approach like this should produce better engagement, longer-lasting connections and, most importantly, higher click-through rates.
Square 2 Marketing – Inbound Results Start With ME!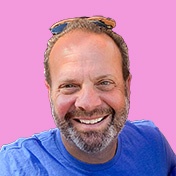 Mike Lieberman, CEO and Chief Revenue Scientist
Mike is the CEO and Chief Revenue Scientist at Square 2. He is passionate about helping people turn their ordinary businesses into businesses people talk about. For more than 25 years, Mike has been working hand-in-hand with CEOs and marketing and sales executives to help them create strategic revenue growth plans, compelling marketing strategies and remarkable sales processes that shorten the sales cycle and increase close rates.