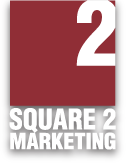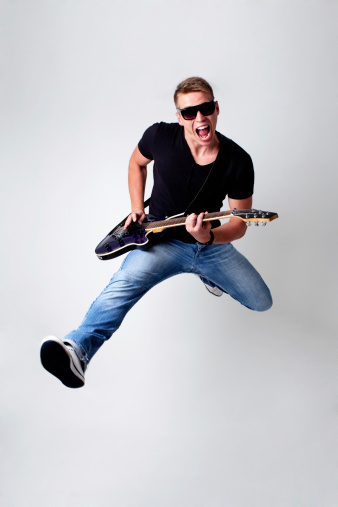 Every year, over one million people worldwide commit to learning how to play the guitar. Unfortunately, only a small percentage of those one million people actually finish the lessons, put in the practice time and end up as new guitar players.

I tell you this story because the same forces that prevent you from learning to play the guitar are at play when learning how to execute inbound marketing for your company.
First, since inbound marketing is new for most of you, it's going to take time for you to learn how to do it and how to do it effectively. Just like learning the guitar, you are going to make mistakes, and when you make mistakes, you are going to want to give up. But instead of giving up, learn from your mistakes and push through.
Inbound marketing is complex, and that complexity introduces a number of areas where the program may potentially go wrong.
One of the first places we see challenges with ineffective inbound marketing programs is in the overall marketing strategy. If you don't have a strategic marketing plan to execute your inbound marketing program, don't even start.
That plan needs to have detailed personas for all of your target prospects. It needs to have detailed messaging on how you are going to connect with your prospects. It needs to have what we call "Remarkables": what separates your business from your competitors' businesses. Equally important are the tactical plans for each of the inbound marketing elements.
Email marketing schedules, blog editorial calendars, webinar schedules, website design upgrades, a content marketing plan that perfectly aligns content with the questions being asked by your prospects and a plan to apply that content up and down your sales funnel and across your marketing are all important tactical elements.
This isn't your mother's marketing plan. This is an inbound marketing plan designed to help you plan ALL the appropriate tactics and help your business get found, get leads and close more sales.
Another hole in most of the inbound marketing programs we see is related to content publication. You can't create all this content and just leave it on your website or in the hands of your sales people. You have to push this content out and get it in front of your target prospects. You need a publication plan to execute this. Where do we want to publish our content? How often? How do we connect with the editors or group managers? All of these questions need to be answered upfront.
Next, since this is new for you, consider getting a coach, teacher or advisor. Just like taking lessons from a guitar pro, consider adding an inbound marketing expert to your team. This expert helps you work through your challenges, gives you secrets and shortcuts and helps you avoid mistakes you would inevitably make if you were left on your own.
Perhaps more importantly, these experts help you get results sooner, and there is something emotionally motivating about seeing results.
Just as with guitar lessons, once you start hearing real music from your efforts, you get excited, and that excitement drives more practice time, which makes you an even better guitar player. The same concepts hold true for inbound marketing. Once you start seeing leads, you get excited and want to do more inbound marketing.
Inbound marketing won't get you leads tomorrow, just like learning to play the guitar won't result in becoming an expert player tomorrow. But, once you get the hang of it, the benefits are amazing.
Start Today Tip – If you are serious about adding an inbound marketing program to your company's marketing effort, then you should consider adding an inbound marketing expert to your team. Another key element you need to consider is timing. You won't generate leads after just 30 days; it's going to take 90 to 120 days of active inbound marketing tactics before you see real results. Of course, every business is different, and many of our clients see results more quickly. But, practice makes perfect, and it's going to take time and patience in order to see results.
Square 2 Marketing – Leading The Reality Marketing And Inbound Marketing Revolution!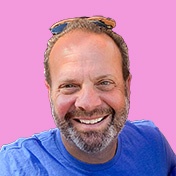 Mike Lieberman, CEO and Chief Revenue Scientist
Mike is the CEO and Chief Revenue Scientist at Square 2. He is passionate about helping people turn their ordinary businesses into businesses people talk about. For more than 25 years, Mike has been working hand-in-hand with CEOs and marketing and sales executives to help them create strategic revenue growth plans, compelling marketing strategies and remarkable sales processes that shorten the sales cycle and increase close rates.