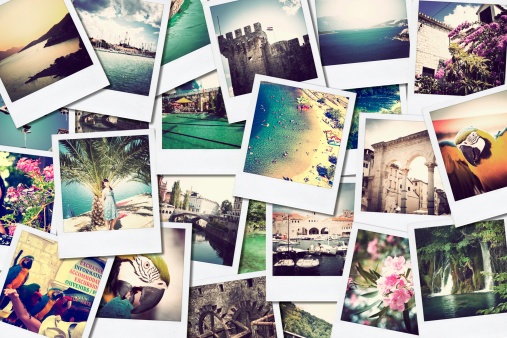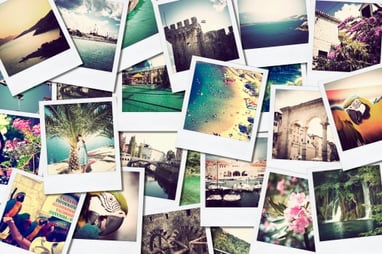 Of all the social media platforms in your business's B2B inbound marketing strategy, Instagram is the trickiest.
After all, it needs to be managed from a mobile device, and it doesn't allow links back to your site. Every post requires an image, so there's no way to simply dash off a few educational sentences and move on. Plus, the platform's demographics are skewed toward younger audiences, which may seem unappealing to companies that assume their prospects are older, more seasoned professionals.
With all this difficulty, is it even worth it for B2B businesses to set up and manage Instagram accounts?
The answer: Absolutely. Learn why, and find out the best ways to incorporate Instagram into your social media engagement strategy for your inbound marketing program.
Instagram Has More Active Users Than Twitter
As of December 2014, Instagram had 300 million active users. That's even more than Twitter. Although it's still short of Facebook's more than one billion users, Instagram (unlike Facebook) does not hide your posts. This means that if an Instagram user subscribes to your feed, they are going to see your post.
The Majority Of Millenials Use Instagram
According to JWTIntelligence, "more than half (53 percent) of Internet-using 18- to 29-year-old Americans use Instagram."

Even if you've determined that your ideal buyer persona falls out of this age range, keep in mind that as of 2015, millenials make up the majority of the U.S. workforce. Within a few years, millenials are going to be the ones making the decision about whether to do business with your company. In fact, some of them may be doing so already.
Instagram For Your Inbound Sales Program's Social Selling Strategy
OK, so you're not able to boost your SEO and web traffic with backlinks from Instagram. And, the platform is image-based, so your ability to offer helpful, educational tips is limited. Then, how should you use Instagram to engage your prospects and guide them through their buyer journeys?
Tell your company's story!
If you're using Google Analytics, you might have noticed that a surprising number of your website visitors have spent time on your company's About Us page. Why? Because in order to trust you with their business, your prospects want to know more than just the information on your products and services. They want to know who you are.
Even if your services are clearly the best in your industry, and even if your educational content has firmly established you as a thought leader, buyers want to know the people they are doing business with. Instagram is perfect for showing off your staff and your company's personality.
Show your prospects who you are by posting:
Images of your office

Pictures of company events and parties

Memes with text displaying your company's philosophy
By demonstrating your company's values and human side with Instagram-enhanced visual storytelling, you build trust with your prospects. This trust is absolutely crucial when it comes to converting your leads as they reach the decision phase of their buyer journey.
Using Instagram To Educate
While it's not as easy to offer educational information on Instagram as it is on other social media platforms, there are still a few ways to do it.
One way is to post infographics to the platform. Infographics are fantastic educational resources that allow you to show complicated information through statistics. These should be visually engaging and provide data that helps your prospects solve their pains.
You're also able to work around Instagram's images-only policy in two more ways:
Add brief, helpful tips to a meme, and post it to your feed. These memes help you stand out with useful information in a sea of selfies and food pics.

Use the comments field of your posts to share knowledge. If, for instance, you share an image of one of your on-staff subject matter experts, add a comment to that post with actionable buyer pain-centric advice from that person.
Sure, Instagram isn't the easiest platform to use for social media marketing, but it offers a great deal of both long-term and short-term value for B2B companies. Use it to provide educational content, show your company's personality and develop trust with your prospects.
Start Today Tip – It may be difficult to log in to Instagram and post content at just the right time of day to engage your prospects. To overcome this, use an app, such as Latergramme or ScheduGram. These types of apps helps you schedule your post so that it hits your leads at the exact moment they're scrolling through their feeds.
Square 2 Marketing- Leading The Reality Marketing, Inbound Marketing And Inbound Sales Revolutions!