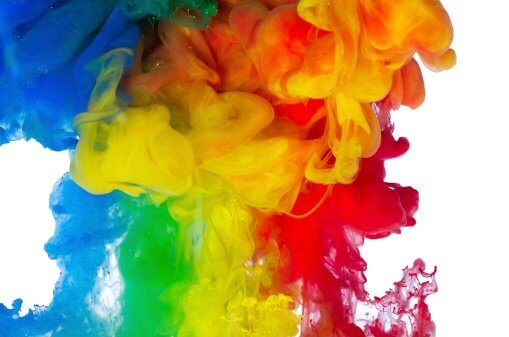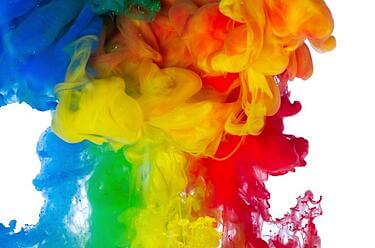 Today,
search engine optimization
comes in two flavors: onsite and offsite.
Onsite SEO involves making sure your website pages, titles, tags, content and overall structure are optimized for your target keywords. You also need to make sure that you have a significant of inbound links from highly respected external websites - that's called offsite SEO.
You need to have both to be successful, and finding the right mix has everything to do with analytics and tracking.
Keep in mind that you MUST be using the right keywords or run the risk of spending time and money driving the wrong people to your website. This is a big mistake a lot of clients make before we start working with them. They are optimizing their sites based on the keywords they think people are using, not the keywords people are actually searching. That's a big mistake.
It's not hard to do a little research and find out
exactly
how your prospects are searching for businesses like yours. Google offers some rudimentary keyword research tools but for more robust solutions you need to turn to a marketing software solution like
HubSpot
or Marketo.
Onsite SEO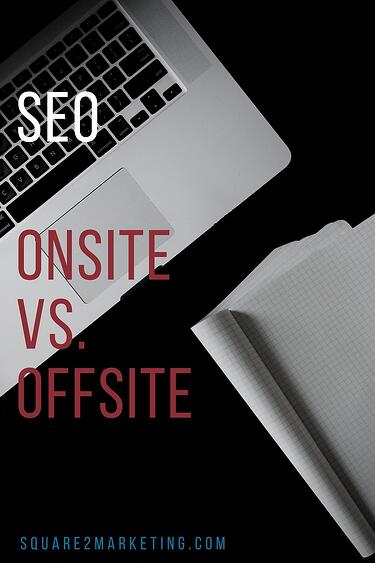 After you know what your keywords should be, you can get started applying your keyword research to your SEO efforts. Onsite SEO is fairly straightforward. After you've identified the most relevant keywords for each page of your site and weighted search volume vs. competition/difficulty, it's time to start crafting your content around those keywords.
You have to make sure that you are using the keywords appropriately all throughout the copy on your website. It's also important to use those keywords in the headlines and titles on each of those pages. Don't forget to use your target keywords in the meta tags, meta descriptions, image tags and actual URLs for those pages.
Once that initial onsite SEO work is completed, there is very little you can do to further optimize your website beyond revisiting and adjusting your keyword strategy on a regular basis. In the meantime, you have to sit back and wait for Google, Yahoo and Bing to index your site. You can proactively push a site map to Google and request indexing (which we do for our clients) but reindexing may take up to three months.
One way to improve rankings with onsite SEO is to add more pages to your site. This is where blogging comes into play. Every time you publish a new blog post, you are giving your site an new indexable and searchable page. It's relatively easy to add a blog post, on, say, onsite and offsite search engine optimization.
Offsite SEO
Offsite SEO is a little trickier and also requires an ongoing effort. The major search engines are all looking for other sites that link back to your site as an indicator of good content.
If a lot of sites want to link to your site,then you must have good content. At least that's what they think. This has been the source for many black-hat SEO tactics in the past.
Today, searchers and search engines are looking for respectable links only.
So, if CNN.com and CBSmarketwatch.com think your site is worth linking to, then the search engines give that high marks.
There are at least two great ways to generate real, quality backlinks from respectable sites. The first is to do regular press releases. Once those releases are search engine optimized and have relevant links in the releases back to pages on your website, you should distribute them via an electronic wire service. Sites like
Business Wire
and
PR Newswire
will share your press release with all major (and minor) news outlets, all of which have website versions and post content like yours on a regular basis. This immediately generates highly respected links back to your site, thus improving your offsite SEO.
Another way to create quality inbound links and improve offsite SEO is to guest blog. This requires you to reach out to blogs that your prospects are already reading. Not sure which these blogs are? Go to Google and type in "guest blogs" and your "industry". The result will be a number of blog links for your prospects. If you're going to leverage this tactic, be sure to always post only truly useful, truly compelling, truly unique content.
Now, start reaching out to those editors and offer to write a regular blog post. Most of the editors are thrilled to have industry experts contributing to their blogs. After all, if other people are writing posts that means they don't have to...You are actually doing them a favor! So it's not hard to become a guest blogger. Just make sure that your guest blog posts includes links back to your site. Do this regularly and you will have an aggressive offsite SEO program that drives traffic to your website.
Want to uncover more secrets to unlock the lead generation potential of inbound marketing?
Start Today Tip
- The first step to any good SEO effort is keyword research. Make sure you are using the right keywords to reach your target audience. Next, take a look at how your site is built. Do you have content built around your primary target keywords? Did your webmaster use the right tags and descriptions when setting up each page? If not, don't worry...this is a relatively easy fix.
Once you've taken a close look at your onsite SEO efforts, start an offsite SEO plan. Identify key blogs in your industry and reach out to the editors. Next, create a press release, add links into the release and use one of the wire services to get the release out there. Establish thought leadership and secure guest blogging opportunities on websites where your prospects spend their time. Watch your traffic climb. Do this regularly and you will see your website traffic increase. Then it's just a matter of time before the leads follow.
Square 2 Marketing – Leading The Reality Marketing Revolution!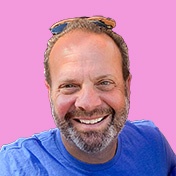 Mike Lieberman, CEO and Chief Revenue Scientist
Mike is the CEO and Chief Revenue Scientist at Square 2. He is passionate about helping people turn their ordinary businesses into businesses people talk about. For more than 25 years, Mike has been working hand-in-hand with CEOs and marketing and sales executives to help them create strategic revenue growth plans, compelling marketing strategies and remarkable sales processes that shorten the sales cycle and increase close rates.