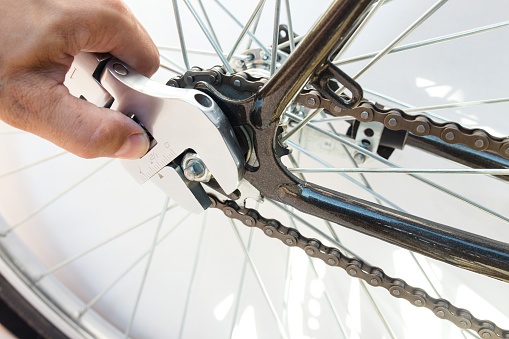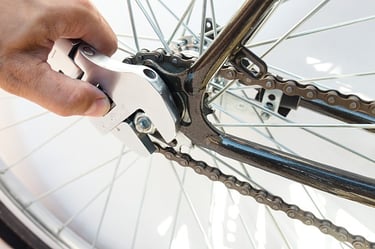 Everyone knows that you need to blog. But, what should you blog about, and how do you use blogging best practices to drive more leads? You probably didn't know that there's one answer to both questions.
Yes, with one small change to the way you plan your blogging efforts, you can turn your blog into a lead-generation machine.
It might make sense to take a step back first. I want to make sure that you know why blog articles are so critical to today's inbound marketing: If no one is reading your blog, you can be sure that no one is converting into a lead.
Here's everything you need to know about making sure that people see your blog and convert from readers into leads.
The reality is that in order to hit your visitor, conversion and lead goals through blogging, all of the aspects described below have to work together perfectly. So, while one or two of these elements may help you, all of them are required to see a major lift in your marketing.
Knowing What To Write About On Your Blog
Think like a publisher when working on your blog. Magazine, newspaper and even TV networks work well in advance to plan out what shows they want to run and when. You need to think in a similar way.
Try to create themes. For instance, we're blogging about content marketing for most of this month. This focused effort allows us to create long-form content, email marketing, video marketing and blog articles that all have the same topic in mind.
One of the easiest ways to plan this out is to collect the questions that prospects typically ask during the sales process, and group them together. Then, answer those questions in the blog, whitepapers and videos. As long as the questions are tied strategically to your keywords, you're on track to create a very compelling, very educational, highly rankable piece of content that works for your fans and Google.
Using Blog Articles To Get Found On Google
A top way to get found with blog articles is to use the question and keyword in the post title. Then, continue to infuse keywords into the subhead, the first sentence, the section headers and the last paragraph. But, don't use them too much. HubSpot recommends keeping a keyword to five uses or less. Keyword stuffing is a black-hat tactic that can render your article unrankable.
Keep in mind that Google and other search engines are looking for website pages that are new, and each blog article is a separately indexed website page. So, the more you blog, the more new pages Google sees – and the fresher it's going to consider your content. While it may be challenging to develop new pages within the structure of your site, it's easy to create new blog articles. Our site has over 5,000 indexed pages.
Using these methodologies, we've seen clients write solid blog articles that rank on Google in days instead of weeks or months.
Why People Love Blog Articles
Blog pages are typically one of the most visited areas of your website. That's because people know you're not going to be selling there. They know that most blog articles provide insight into a company's personality, and blogs are usually chock full of educational information.
People love sharing information, and it's generally easy to share a blog article. Most blog articles have sharing buttons on the page, and people with large networks are likely to share your best blog articles with their entire social network.
Collecting New Blog Subscribers
If no one is reading your blog, what's the point? Here are two ways to get your existing email subscribers to hop over and subscribe to the blog.
First, consider a "Best of the Blog" email. Each month, take the four best-performing blog articles and publish them in a separate email. Make the "Subscribe to the blog" option the biggest and most prominent call to action on this email. In addition to driving more blog subscribers, you'll have one more touch point with your fans during the month.
Another secret tactic is to include a pre-checked opt-in button for blog subscription on every form. So, no matter what your visitors are converting on, they're subscribing to the blog unless they uncheck the box. This took our blog subscription rate from 10-20 a month to over 200.
Using The Blog To Get Leads
Finally, getting leads from your blog isn't as hard as you might think. Instead of finishing the article with a "Thanks For Reading" or a bio on the author, try using a CTA button that provides the reader with even more helpful info. If they're new to your site and your blog, you have a great chance of turning them from an anonymous visitor into a lead.
Once you connect all the different aspects of blogging, you'll find that what seems like a fairly basic exercise is actually a very complex effort. Blogging can take a lot of time, and if you're not getting a solid return for your effort, it's going to be a loser marketing tactic.
Start Today Tip – Before getting started, take a look at your current blogging efforts. How often are you blogging, and what results have you seen from this? Are organic visitors increasing? Are people viewing your blog? Are people subscribing to your blog? Are people sharing your blog? Are your rankings for targeted keywords increasing? These numbers should be easy to get and easy to evaluate. Once you have a baseline for current performance, this gives you a road map for what you need to do next.
Square 2 Marketing – Leading The Reality Marketing, Inbound Marketing And Inbound Sales Revolutions!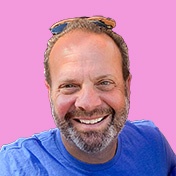 Mike Lieberman, CEO and Chief Revenue Scientist
Mike is the CEO and Chief Revenue Scientist at Square 2. He is passionate about helping people turn their ordinary businesses into businesses people talk about. For more than 25 years, Mike has been working hand-in-hand with CEOs and marketing and sales executives to help them create strategic revenue growth plans, compelling marketing strategies and remarkable sales processes that shorten the sales cycle and increase close rates.