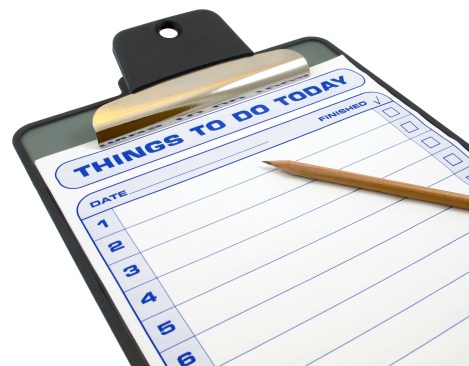 If You Make Your Inbound Marketing All About Your Prospects, Your Perspective Changes Dramatically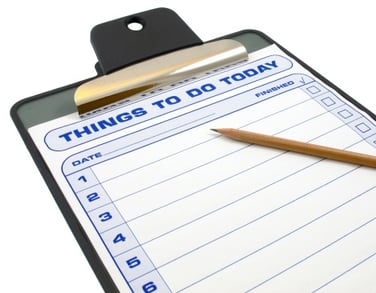 We live in a fast-food society. Everyone wants instant gratification for everything. We're annoyed when it takes us more than a few minutes at the checkout line. We're annoyed when our websites don't load in seconds and we're all expecting marketing to produce results today — not next week, not next month and definitely not next year.
Unfortunately, unless you have 100,000 visitors to your website every month, you can't do much today to help with inbound leads later this afternoon. But there is one simple adjustment you can make today that will more than likely improve the performance of your program tomorrow.
To generate fast results, you have to leverage the assets you already have first. This means your current website and the visitor traffic you're already getting. Unless your site is brand new, even if you only see a few hundred visitors a month, you can turn those visitors into leads with the right deployment of inbound marketing upgrades.
Tell The Right Story
CEOs and VPs of marketing come to us and ask us to evaluate their websites. Today, most of the sites we see look fine, but the stories they tell are woefully underwhelming. They talk about you: your products, your services, your history or your people. That's fine, but not what your prospects are interested in. They don't really care about you. They care about themselves and their issues. So if your website isn't telling the right story, it's like asking your best prospects to go shopping somewhere else.
The good news is you can change this story quickly — as in today! Every website has a home page. The home page gets most of the new visitor traffic unless you have aggressive off-site SEO tactics driving visitors to landing pages or internal content pages. Making a change to your home page is going to have the biggest impact on your lead generation activities.
Take a look at your home page. Does it talk about you? Is it all about your company? If the answer is "yes," you need to fix that. Here are more questions. Can visitors understand what you do quickly in less than a few seconds? Does the copy tell a story? Is it an emotional story? Does the prospect feel like the hero in your story? If the answer to these questions is "no," you've just uncovered why your website doesn't produce more leads.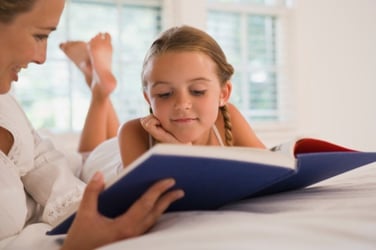 Stories have a beginning, middle and end. They have a hero and a protagonist. They should wrap up having taught you something, made a point or produced an emotional response in some way. Your website needs to have a powerful story like this. Here's an example: On this client site, www.arbill.com, it's clear their mission is to provide products that help employees stay safe and go home safe every single day. The story is emotional, simple, powerful and one that highlights the customer as the hero for keeping all those people safe. This is good inbound marketing.
Tell The Story In The Right Order
People process information in a particular order. Present information out of order and you'll lose their attention.
Step 1 – People don't want to change, so you need to disrupt them first. Get them thinking and help them realize they have an issue that needs attention even if they don't want to admit it.
Step 2 – Provide insight that positions you as an expert. Share information that helps your prospects be smarter. Perhaps it's letting them know that solutions to their challenges actually exist.
Step 3 – Help them see how you're different than every other option out there. Being remarkable is not an optional exercise. If you want leads, you need to stand out.
Step 4 – Provide social proof. People don't believe you. To close out your story, tell prospects about clients like them that you've worked with and show the results you've been able to deliver.
The order is important. Skip any steps or use them in a different order and you'll watch the effectiveness of the story and your marketing decline.
Include All The Required Components
With the required story components above outlined, now you can go through your home page and see what's missing. In addition to the story components you're also going to need conversion assets to turn visitors into leads. If you have these, you need to apply them tactfully. Remember, people don't want to be sold to online or offline. If you interrupt them or push offers on them, it will backfire.
Instead, marry offers with buyer journey stages. Start with awareness offers at the beginning of the story and then work down into consideration and decision-making offers at the right time. Some of these offers might be better suited for follow-up lead nurturing campaigns and others might be fine further down into your home page story.
But if you skip any of the story components, or leave out offers for all phases of the buyer journey, you'll reduce the number of leads your inbound marketing program produces. Also, if while you're working on this you simply can't figure out what makes your business remarkable and you skip that, the earth will continue to spin but you should also anticipate lower-than-perhaps-expected results.
Provide A Way For Your Prospects To Take Action
Most home pages are missing the necessary conversion points for prospects to take action. Companies only provide offers for people at the bottom of the funnel like "sign up for a demo" or "contact us." This leaves 90% of the visitors out in the cold.
You're going to very strategically plan out your page upgrades so there are offers for every persona at every stage of the buyer journey. This one single upgrade and the adjustments to your story represent the best combination of short-term inbound marketing adjustments to leverage your current site and your current visitors to improve leads into your sales funnel in the shortest amount of time.
Add Data To The Conversation
To really get full value out of this you need to bring data into the discussion. If you have a full analytical perspective on the performance of your current home page, you'll be in a much better position to make decisions that will improve performance, but more importantly you'll be able to compare the data post-changes to the data pre-changes and know exactly what worked and what didn't.
Website visitors, conversion rate, time on page, bounce rate, top links clicked, CTA button performance, and actual visitor scroll and mouse heat mapping are critical data elements for your home page. Make sure you have this data so your decisions become more scientific and data-driven as opposed to based on assumption and opinion.
If your website is set up properly, making changes like this should take hours, not days or weeks, and should be extremely easy to implement. This is especially true if you've been practicing content marketing all along and have a nice collection of downloadable educational content. Now your adjustments are copy changes only. I would recommend spending some time coming up with the new stories and working on the flow and application of offers first before you start messing with your website or engaging with your website team.
Thinking through these types of changes first allows the marketing team to work much more efficiently and make changes only once. You can even mock up the site in a comp to see what it will look like with all these changes, then sign off and approve the work. It's almost always best to start with a sketch, get that approved and go from there.
Square 2 Marketing – Inbound Results Start With ME!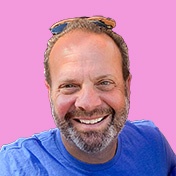 Mike Lieberman, CEO and Chief Revenue Scientist
Mike is the CEO and Chief Revenue Scientist at Square 2. He is passionate about helping people turn their ordinary businesses into businesses people talk about. For more than 25 years, Mike has been working hand-in-hand with CEOs and marketing and sales executives to help them create strategic revenue growth plans, compelling marketing strategies and remarkable sales processes that shorten the sales cycle and increase close rates.