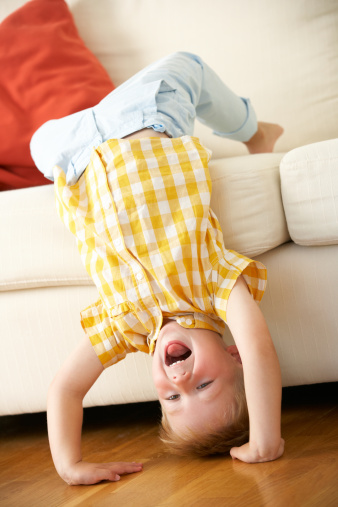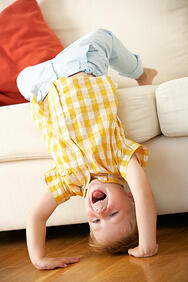 If you're a student of inbound marketing, you realize that the website you're currently working with is probably not doing many of the tasks that are necessary for an inbound marketing website to deliver.
For instance, it might not have an active blog, so website visitors are down. Or it might not have any educational content, CTAs or landing pages to turn those visitors into leads. It might have watered-down messaging. It might not position you as different from your competitors. And it might be missing the proper on-site and off-site search engine optimization features.
Nonetheless, you've probably worked on a new website project every couple of years – which was likely a painful effort that took longer than you expected and cost more than you anticipated. You probably didn't have a great experience working with the website design firm.
Don't worry! Today, website work is done in a more adaptable way. This means that you should forget about those huge, lengthy and expensive website projects. Think about your website design as a more dynamic tool that gets adjusted, optimized and updated every month instead of every couple years. You still need to start with a solid web marketing strategy, but the build is much more agile today than ever before.
This subtle adjustment is making it easier and easier for us to deliver better and faster results for clients. Here's how it works.
Messaging Is Tested And Adjusted Monthly
Now, you review the performance of your site each month and check to ensure that the main messaging is resonating with your visitors. Are they clicking through to secondary pages? Are they taking you up on your offers? Are they spending significant time on your site? If the answer is yes, your messages are good to go. If, however, you find that these metrics are underperforming, adjust your messaging for the next 30 days.
This doesn't mean change your entire business strategy or shift away from the current persona profiles. But it might mean making subtle messaging changes to better connect emotionally with your prospects so that they do what you anticipate when they land on your website.
Content Is Added Monthly
Today, people come to your website once, twice, three times or more. This is a very good result of telling an interesting story. It means they keep coming back for more education, more knowledge and more information about your business. To take advantage of this new buyer behavior, you need to add new content to your site every few months – potentially even every month.
You should be reviewing the performance of your educational content monthly. Remove the stuff that isn't working and double down on the stuff that is. This ensures that your website design gets better and better, producing more leads month over month.
Websites Are Optimized And Adjusted Monthly
When you make monthly modifications, you end up with a site that is more prominently found on search engines. As you adjust your on-site SEO for the keywords and questions you want to be found for, you're taking actual performance results and using that as the basis for your adjustments. These small monthly adjustments are also manageable and delivered in just a few hours, as opposed to the major site overhaul that typically takes months.
Features Are Added Monthly
An agile approach to your website also means you're willing to wait for certain site features. In marketing, done is better than perfect. In fact, it's preferred because done allows us to get feedback in real time, and that feedback often impacts future decisions. Pick the most important features and start with those. Get the site live and then, over time, add more features based on what's working and what's not.
Websites Never Get Stale Or Outdated
Most of us have had sites that are two or three years old. They look horrible, don't have the latest responsive design and don't really tell the right story because it's changed two or three times since the last redesign.
Now, you can ensure that the site is always up to date. It always has the latest technology applied. Every month, it's getting new content and new site features, making the visitor experience different every time they come back. In fact, this entices them to come back often to see what's new.
When you consider an agile approach, you have to start with the end game in mind. Create a list of features that you want on the site. Prioritize those and then cut them up into 30-day chunks. What can get done in a 30-day sprint is driven by the complexity of the features. Keep a running list of features, enhancements or additions for the site. Keep them in a parking lot and review the list of adds monthly. If these new features are critical, they need to move to the top of the list, pushing something less important off.
If you follow this approach, your website will never be out of date and your inbound marketing program results are going to improve month over month.
Start Today Tip – How long has it been since you redid your website? If it's more than two or three years, you need to consider a site relaunch. Start with the list of upgrades and work with your website design firm or your inbound marketing agency (recommended) to create the agile website development strategy that takes your site from non-performing to highly functional in just 30 days. Go into it with the understanding that you won't get everything you want right out of the gate. But each month, you'll be adding to it and optimizing for visitors and leads. Soon, you'll have the Marketing Machine your business needs to grow.
Square 2 Marketing – Leading The Reality Marketing And Inbound Marketing Revolutions!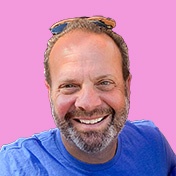 Mike Lieberman, CEO and Chief Revenue Scientist
Mike is the CEO and Chief Revenue Scientist at Square 2. He is passionate about helping people turn their ordinary businesses into businesses people talk about. For more than 25 years, Mike has been working hand-in-hand with CEOs and marketing and sales executives to help them create strategic revenue growth plans, compelling marketing strategies and remarkable sales processes that shorten the sales cycle and increase close rates.