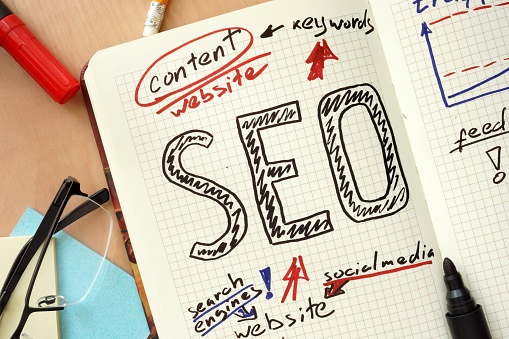 We get requests from authors to post their guest blog articles here almost every week. We evaluate those articles and, as you know, rarely accept them, but this one was especially strong. So, here is a guest blog article from George Zlatin, President and Director of Operations at Digital Third Coast.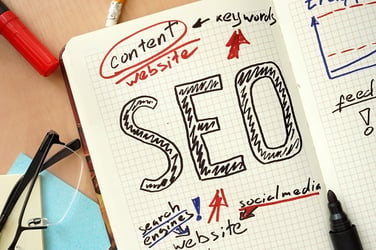 Here's the dilemma: You've been pumping out post after post on your company's blog, but it feels like no one's listening. You've got great content on your site, but the site doesn't rank well in search engines. You're making the fundamental effort upfront, but it's not translating to results for your business. Now what?
I've been running an SEO agency in Chicago for close to 10 years. In recent years, we've used HubSpot to manage our inbound marketing, and the results have been great. I've seen firsthand the power of good, comprehensive SEO practices and how they're essential for setting up inbound marketing success. I promise, if you can figure out the search engine optimization strategy upfront, your inbound efforts will be much more effective at driving quality traffic and increasing sales.
There are two sides to the SEO coin: on-site and off-site. They're both important. If you neglect either, you won't get the results you want. You don't leave the house wearing only a shirt and no pants, do you? Of course not, you're a professional. So, be a professional when it comes to SEO, too!
What is on-site SEO?
On-site SEO refers to all the things you can do on your website. These are technical considerations that are fully within your control. Examples include:
Title tags: Make sure you do keyword research and put keywords in your title tags.
Page speed: Make sure your pages load quickly. People hate waiting. And, if they're on a mobile device (they are), forget it, you lost

'

em. Search engines want to make users happy, so they reward sites that move fast.
URL structure: It's great to include keywords that are relevant to the page.
Content: At the end of the day, what you post counts. If you keep people interested while they're on your site, they'll be far more likely to browse around and move toward converting.
Mobile optimization: This is a relatively new ranking factor, and Google hasn't minced words on the issue: Mobile-friendly sites get ranked over sites that aren't mobile-friendly. End of story. Google has spoken.
There are a lot more on-site ranking factors to consider, and if you want to go at it yourself, I recommend this resource.
What is off-site SEO?
Off-site SEO is all about earning links to your website from other websites to increase the authority of your domain (basically, your website). If a search engine sees a bunch of sites linking to you, it considers you important. If it considers you important, it will move you up the search result rankings for various searches related to you, and more people will find you.
Few people understand the power that even a few links can have on your rankings. And, by far, the biggest mistake people make is not optimizing the way other sites link to them. There are fundamental ways to do this:
Generate content that dictates the page that's being linked to
Ensure the right anchor text is being used to create the link
Now, this may sound terribly obvious, but that doesn't make it any less true: The best way to achieve these goals is to create great content that relates to the keywords you want to rank for, and then get out and promote yourself to publications, blogs and other websites that might be interested in your content.
Let's look at an example. Say you're in the Easter egg trade and you want to rank higher for "Easter eggs." The smart move would be to create an infographic about the history of Easter eggs and include lots of interesting data about how they got popular, how many are sold every year, etc. Then upload this content to your site and reach out to a bunch of sites with readers who might find your Easter egg infographic interesting (holiday sites, mom blogs, general interest publications). But, like I said, that's just the smart move.
And, what about anchor text? Well, when sites post your infographic, they'll usually lead in with some text to set it up, and in that text, they'll create a link to your site. For example, a blogger may write, "Ever find yourself scratching your head over our obsession with Easter eggs? The mystery ends here, folks. Check out this Easter egg infographic to get the full scoop." That underlined text (it's usually blue) indicates there's a clickable link there. That text is called anchor text.
If even a few sites link to you and use one of your target keywords in their anchor text, you will perform significantly better in search results for that term. If those same sites link to you and only use "click here" or "<your company's name>" as the anchor text, you'll get less of a boost in search results.
Again, you really need to focus on both your on-site and off-site SEO efforts to be truly competitive in search. Start first with on-site to get your house in order. Then move to off-site to catapult your rankings even further. Used in tandem, great on-site and off-site SEO practices will undoubtedly drive meaningful traffic to the right content on your site, and that's when the inbound magic happens.
Digital Third Coast is an energetic and results-driven Chicago digital marketing agency, founded in 2007 and located in Wicker Park, one of Chicago's most creative neighborhoods. As digital marketers, we partner with our clients to create solid strategies that help them improve their online presence. Our growing team comes from diverse backgrounds, bringing fresh perspectives to each project, along with an unmatched passion for staying current on the latest knowledge and best practices in an ever-changing industry. We measure our success by yours: When your business grows, we're succeeding. To learn more about Digital Third Coast, click here.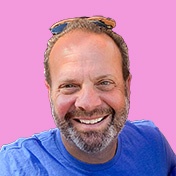 Mike Lieberman, CEO and Chief Revenue Scientist
Mike is the CEO and Chief Revenue Scientist at Square 2. He is passionate about helping people turn their ordinary businesses into businesses people talk about. For more than 25 years, Mike has been working hand-in-hand with CEOs and marketing and sales executives to help them create strategic revenue growth plans, compelling marketing strategies and remarkable sales processes that shorten the sales cycle and increase close rates.