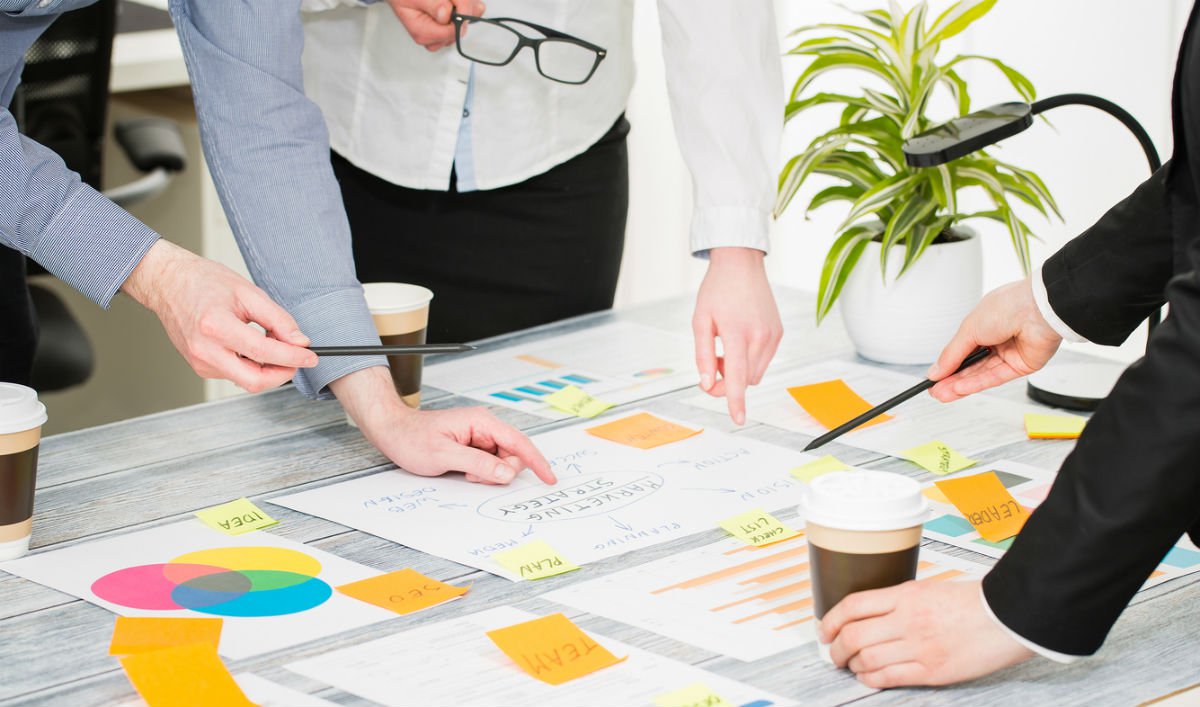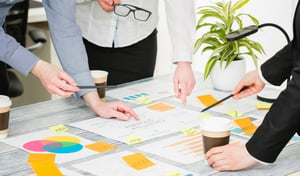 With evolving buyer behaviours and more complex sales processes, sales people need to change the way they sell. They need to be more productive, efficient, and customer centric. They need the right tools to do the job. They need buy-in from the stakeholders.
Enter sales enablement.
Sales enablement is the systematic, strategic, and proactive process of improving the sales department and increasing sales and revenue by giving sales people what they need to succeed. What is it that they need? Well, no sales enablement strategy would be complete without the five components described below.
1. Strategy
Without strategy, sales enablement does not exist. Simply training new sales reps, coaching underachievers, and creating sales content every once in a while isn't good enough.
You need to be strategic, systematic, and thoughtful. You need to plan ahead. You need to build systems and processes. You need to have goals. You need to develop metrics.
2. Customer-Centric Program
A sales enablement strategy must be customer-centric in order to work. Buyer behaviours have changed. Customers are demanding a personalized approached. They don't want to be treated like numbers. They want the sales process to revolve around their needs and challenges. And they can smell a self-interested sales person from a mile away.
Your sales process must be aligned to the buyer's journey. Your sales people must be coached on how to deliver value to the right prospects at the right time to close deals. They must learn how to be advisors.
3. Content
There is no doubt content is vital to today's sales process. Consumers now want to be informed and knowledgeable before they make their purchasing decisions. And they consume, on average, three to five content assets before talking to sales reps. Once in contact with sales reps, they expect value—which means more content.
The problem is sales people don't have enough valuable content to share with prospects. The content that has been created isn't accessible, either.
A critical part of sales enablement is ensuring high-quality content assets are created and easily discoverable, so sales reps can have more meaningful conversations with prospects, where they're then seen as thought leaders, industry experts, and helpful advisors.
4. Tools and Technology
Once you commit to introducing sales enablement in your organization, you must also commit to investing in adequate sales tools and technology that will help sales people sell faster, more efficiently, and more effectively.
Once you've established a process, technology must follow to ensure proper execution. What the "right" tools are will depend on your unique sales process, but you should certainly invest in customer relationship management software like HubSpot CRM. You should also consider email tools, digital signing software, and prospecting tools as well—whatever will help your sales people achieve their objectives.
5. Sales and Marketing Alignment
Finally, we have sales and marketing alignment, which is exactly what it sounds like—it's the process of bringing the sales and marketing departments together to work as one team.
In many organizations, sales and marketing are completely separate. They work on their own islands. They rarely speak. They often have competing objectives.
The thing is, though, sales and marketing can help each other succeed if they collaborated and communicated effectively. They would both be able to do their jobs more effectively if they worked together. For example, sales could offer feedback on common prospect questions and challenges, which marketing could then use in its campaigns to better target the right audiences. Marketing could share data intelligence and content to help sales people have more meaningful conversations with prospects.
The bottom line: You need to ensure sales and marketing alignment to drive better results and enjoy increased revenue.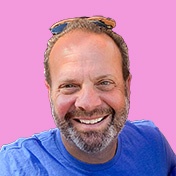 Mike Lieberman, CEO and Chief Revenue Scientist
Mike is the CEO and Chief Revenue Scientist at Square 2. He is passionate about helping people turn their ordinary businesses into businesses people talk about. For more than 25 years, Mike has been working hand-in-hand with CEOs and marketing and sales executives to help them create strategic revenue growth plans, compelling marketing strategies and remarkable sales processes that shorten the sales cycle and increase close rates.