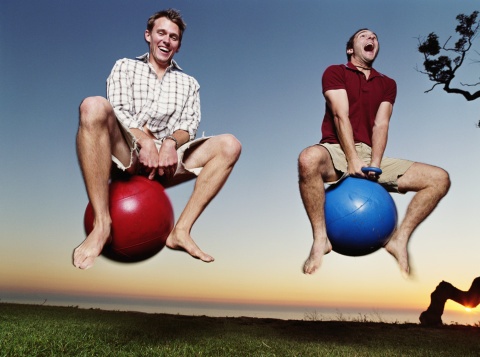 Customer Inbound Marketing Can Be Even More Effective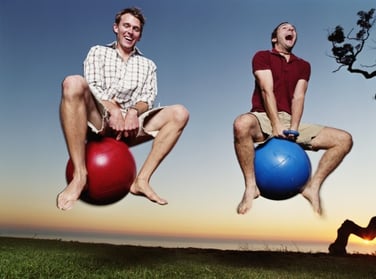 Inbound marketing isn't just about new prospects. When you bundle inbound marketing with Reality Marketing strategy, you quickly find that revenue generation is at the core of everything we do. Once you start looking at your business from a revenue perspective, customer marketing becomes critical.
Customers are almost always easier to market to than new prospects because they already know you, like you and trust you. The effort becomes more about communicating, creating value and creating an experience that makes them say, "Yes, we need that and let's get started."
Here are some of the best inbound marketing tactics that – when applied to your current customers – produce revenue opportunities for almost every business.
Micro-Segmentation Of Your Email Database
Most businesses have email databases. No matter how many addresses you have – 100 or 100,000 – the key to leveraging them is to segment them down into their smallest subset. The smaller the lists, the better marketing you can do, whether your database includes prospects or customers. Let's focus on marketing to customers.
Consider segmenting your list by industry, by job title, by company size, by what products or services they buy, by how long they've been customers or by geography. You can segment by psychographic criteria, too, such as social media usage, events attended, other software purchased, etc. The tighter the segmentation, the better the marketing – and by better, I mean the more likely to involve campaigns that produce revenue results.
Personalization Of Your Customer Marketing
One major mistake companies make is to use the same marketing with everyone. Instead, make your marketing as personal as possible. Using customer profiles makes this easier.
Personalized emails such as those sent directly from cmo.com deliver six times higher transaction rates, but 70% of brands fail to use them. Sixty percent of marketers struggle to personalize content in real time, yet 77% believe real-time personalization is crucial.
Nearly three-fourths (74%) of online consumers get frustrated with websites when the content that appears (e.g., offers, ads, promotions) has nothing to do with their interests. In-house marketers who are personalizing web experiences – and who are able to quantify the improvement – see, on average, a 19% uplift in sales.
The numbers don't lie. In almost every test we've run, personalized marketing communication to customers produces far superior results. Personalization isn't just using a customer's name. It's referring to the name of their company, the products or services they use, their history with your company and even their interests. The more the communication is about them, the more they buy from you.
Experience Mapping For Customers
Marketing to customers is only one aspect of revenue generation through your current customer base. The other is how remarkable your customer experience is in their eyes. The only way to truly see what your customers experience with your business is to map out every single touch point, from the time they become customers through at least a single purchase cycle.
Here's another article that details the intricacies of customer-experience mapping. The major takeaway is that once you see your company from the customer's eyes, you also see all the opportunities to provide even better service; to offer current or new products and services; and to drive the average revenue per customer number through the roof. Experience mapping is one of the best ways to improve profitability across your company.
Referral Programs
Most of your customers would be happy to refer you, but they forget to – or it never even occurs to them that you need, or even want, them to refer business to you. Creating a customer-referral program, marketing it to current customers and providing the reminder and some small token of your appreciation is relatively easy to do.
Referral programs can either be simple or extensive. Our advice is to start simple and let the program grow organically over time. As you get more people taking advantage of it, or as you get more people giving you feedback, you can scale the program accordingly. But, start with something. Don't wait until it's perfect before you start rolling it out. Remember, think Agile and lean when it comes to marketing.
If you want to keep it simple, a basic private landing page on your website is all you need. (All "private page" means is that it's not connected to the rest of the site, so if you didn't give out the URL, almost no one would be able to find the page.)
A marketing campaign to current customers can promote the program, and customer service staffers or salespeople can remind people of it. You can track visitors to the page to see how many people are attempting to use the referral program vehicle. Better yet, you can now measure the success of any referral program.
Once the customer lands on the page, they complete a simple form with information about the prospect they're referring, and you take it from there. Make sure the person whom your current customer just referred gets notified when the form is submitted. Keep the communication loop tight across the board.
Not only are you tracking visitors to these private pages, but you're also capturing the referrals and distributing them to sales, plus measuring which customers are contributing the most referrals. As part of any referral program, consider how to provide incentives for participation.
Incentives can vary from discounts on future purchases, to points that can be redeemed for prizes, to access to special events. But you don't have to make the incentives so dramatic. Most customers would be happy to receive a plant, a $25 Starbucks gift card or even a thank you note. Most customers want to refer you but simply forget or are too busy. A reminder and a small token of your appreciation are usually fine.
All of these customer marketing campaigns have the potential to drive revenue for your business. Don't do them all: Start small, run tests and try experiments. Over a typical 30- to 60-day period, you'll get data that shows which is best for your customer base and which takes the least effort while producing the best results. Remember to keep that Agile prioritization technique front and center to optimize your team's energy.
Start Today Tip – Revenue from current customers usually doesn't require extended sales cycles. When a customer knows, likes and trusts you, new revenue comes quickly. Start with segmentation and personalization. Then create a couple of educational campaigns that position your products or services as the answer to customer pains. Make sure you have alignment with sales or customer service: If you do your job well, they should get busy quickly and they have to know how to respond. Set goals, including marketing performance metrics like open rate, click-through rate or call conversion-to-revenue metrics. Set timing expectations, too; for instance, we expect to generate 100 calls over the next five business days. Now analyze, review, respond and act with direction. This approach means your program will learn over time and the performance metrics will improve.
SPECIAL OFFER: To learn more about customer marketing initiatives, click this link to schedule a 30-Minute Marketing Assessment with one of our inbound marketing experts.
Square 2 Marketing – Inbound Results Start With ME!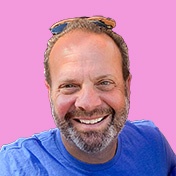 Mike Lieberman, CEO and Chief Revenue Scientist
Mike is the CEO and Chief Revenue Scientist at Square 2. He is passionate about helping people turn their ordinary businesses into businesses people talk about. For more than 25 years, Mike has been working hand-in-hand with CEOs and marketing and sales executives to help them create strategic revenue growth plans, compelling marketing strategies and remarkable sales processes that shorten the sales cycle and increase close rates.