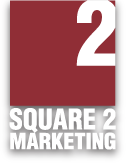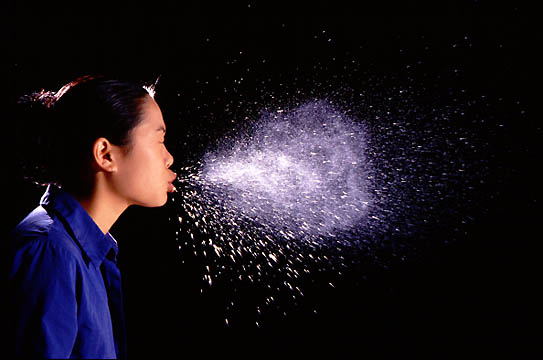 One of the secrets to inbound marketing includes creating content that people want to share. But, sharing isn't remarkable, sharing isn't electric and sharing isn't high speed.
The real secret to inbound marketing that generates leads for your business is creating content that explodes – spreading like the flu virus – so, before you know it, hundreds of thousands of people have read your content, visited your website and converted into leads for your business.
Here are the elements you need in your content to get it spreading like the flu.
1. You have something interesting to say.
If you are writing about the same topics everyone else in your industry is writing about, then give up and start again. If you don't have anything interesting, contrarian, opinionated or thoughtful to say, don't say anything at all. Take an extra few minutes to come up with something that might ruffle a few feathers and then give it a go.
2. Your headline has to be magnetic.
A boring headline is the fast track to the delete folder. Make sure your headline is compelling. Use numbers and metaphors that people relate to. Try to keep your headline below the 70-character rule. Google only shows 70 characters, so anything longer may be truncated when Google posts it in its search results.
3. It has to look amazing.
As human beings, we prioritize pictures over the written word. Make sure your content has pictures. And make sure those pictures are compelling or interesting. Even if your picture is rather gross, like this one, it still gets your attention and draws you in. Also, make sure your piece is professionally produced. If it has typos, spacing issues or formatting challenges, your potential prospects are going to be turned off and no one will share it.
4. Make it easy to share ... and then remind people to share it.
Adding social sharing buttons to your content is a no-brainer. People need sharing that is easy, but more often than not, we forget to encourage sharing. If you are tweeting, just add the short text, "If you enjoy, please retweet this." We have done this before and it increases retweets by 10x.
5. Use good timing.
There are tons of studies that highlight the best time to post a blog, tweet out a post, share something on LinkedIn or post an item on Facebook. For instance, tweeting around 4 p.m. in the afternoon seems to be the optimal time. We recommend you test a variety of times until you find the one that works best for you, but then stick to that rhythm. People typically do the same tasks day in and day out.
6. Make content emotional.
The more emotional the content, the more likely it connects with an audience and the more likely it is shared. If you move someone emotionally, he or she will want to give other people that same feeling. Consider the feelings you want your readers to have. Do you want them to laugh, cry or feel concerned? Do you want to scare them? The more emotional your content, the more likely it gets shared.
7. Ride the trends.
Right now, consider the trending topics of the Olympics, snowstorms, the Super Bowl or the death of Philip Seymour Hoffman. The more timely and trendy your content, the more likely it will cut through the clutter, grab someone's attention and become a sharable item.
8. Tell a story.
Human beings are natural storytellers. Social media's major allure is the ability it provides you to easily tell a story to all of your friends. Your content has to be delivered in this story format, so that it is quickly understood, internalized and shared with as many people as possible. Take a look at the content that goes viral – it's always quick, easy-to-share stories or videos.
9. Add a sense of urgency.
Be the first to share content with your friends. Act now and show the world you found something cool. This subtle adjustment does wonders for your ability to go viral.
Yes, these nine secrets are a lot to consider every single time you write a blog post, create a new whitepaper or post an e-book. But, it's the results we are after. It's the reaction, not the action, we are looking for. Creating blog posts for the sake of creating them isn't the goal. Our goal is to drive website visitors, turn them into leads and then turn those leads into new clients.
If you want results, you have to put in the hard work.
Start Today Tip – Take a hard look at your content. If you find similar content on competitive sites, you need an upgrade. Even if it's scary, try writing something controversial. Take the leap and see what happens. In the worst case scenario, you take it down the next day. In the best case scenario, you drive a ton of new prospects to your website and turn them into leads for your sales team. I would take that chance every single day.
Square 2 Marketing – Leading The Reality Marketing And Inbound Marketing Revolutions!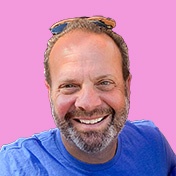 Mike Lieberman, CEO and Chief Revenue Scientist
Mike is the CEO and Chief Revenue Scientist at Square 2. He is passionate about helping people turn their ordinary businesses into businesses people talk about. For more than 25 years, Mike has been working hand-in-hand with CEOs and marketing and sales executives to help them create strategic revenue growth plans, compelling marketing strategies and remarkable sales processes that shorten the sales cycle and increase close rates.