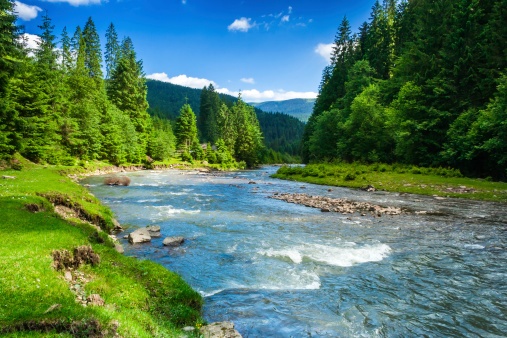 Top Inbound Marketing Tactics To Produce A Steady Flow Of New Leads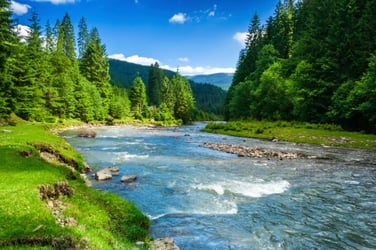 I see a lot of companies that think they are successfully executing a marketing program, but I also see a lot of underperforming programs. I see even more companies disappointed with their results. There are many solid reasons behind a failed marketing effort, and the fixes aren't usually quick.
However, one of the benefits of moving to inbound marketing is that the tactics focus on lead generation and positive results from your marketing investment. Instead of buying a billboard ad and hoping it drives sales, help your business get found when a prospect IS searching for businesses like yours. Then tell the prospect a compelling story, drive them to your amazing website and turn them from a visitor to a lead – all in about 60 seconds.
That's how quickly it happens; that's how long you have to get your prospect's attention. And inbound marketing is the only way to make it work.
Here are some proven inbound marketing tactics that generate more leads for your business.
Publish Educational Content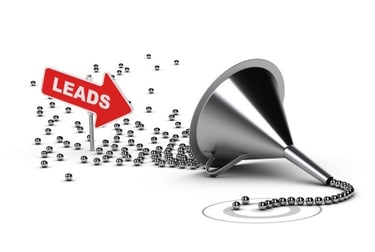 If you already have a decent amount of traffic to your website, the best and fastest way to generate leads from that traffic is to publish more content. People come to your website three, four and five times while they're making their purchase decision, so the more you publish, the more chances you have to capture a prospect's attention and convert them from visitor to lead.
Since this scenario is about lead generation and not visitors, you need to take your already rich flow of visitors and do a better job of converting them. The best way to do this is by giving them a deeper and more remarkable experience on your site, which typically is done by upgrading the educational content.
Consider a slightly more strategic approach to your website. Make sure you have website pages for people in the Awareness stage of their journey, and make sure those pages have educational content that answers the questions people in the Awareness stage ask. Also make sure you have different pages – and relevant educational offers – for people in the Consideration and Decision-Making stages.
This simple application of inbound marketing thinking will produce more leads from your existing flow of visitors.
Reach Out To Existing Contacts And Shared Audiences
For companies with lower traffic numbers but nice-sized email lists, we like to start with a more aggressive email marketing campaign to reengage people who might still be on the buyer journey. Typically, an email campaign produces leads who already know, like and trust your company – which means they might be more qualified and quicker to close.
Reaching shared audiences means working with outlets that already have access to the types of people you want to talk to. We look at opportunities to work with those outlets to do joint marketing, guest blog posting, content sharing – or simply publishing our content to their sites – all of which give you the opportunity to leverage their audience. At the same time you're increasing the value of their community by using your content, you're also driving new visitors to your website, which improves your ability to convert visitors into leads.
Consider Pay-Per-Click
If budget isn't an issue, you could buy some leads. Social media pay-per-click campaigns on Facebook and LinkedIn allow you to reach potential prospects that closely match your target persona. You set the demographic criteria, create your ads, offer something educational and start pushing updates into your prospect's social feeds.
They click on the link, visit a personalized landing page and bang – they turn into a lead. The same approach can be applied to search engine optimization pay-per-click, too. The only difference is the segmentation strategy. Instead of segmenting the social network based on demographic information, you're presenting ads only to people who are already searching for the keywords related to your business.
Both options fill the top of your funnel, but in both options, you rent the attention of potential prospects instead of waiting to earn that attention the inbound way. You can, however, utilize inbound thinking for both types of pay-per-click campaigns by making a few subtle changes to your tactical deployment:
Instead of promoting your company, service or product, promote educational content that answers questions. Prospects attained through tactics like this are usually at the top of the funnel and have awareness-related questions. Answer those questions with your content to increase lead flow.
Use a special page, not your usual landing page, for these visitors. The more individual experience will increase conversion rates and lead flow.
Include optimization in your planning for all pay-per-click campaigns. Turning on the campaigns and letting them run is a mistake. Monitor the results, make adjustments to improve performance and track the results weekly.
Each of these lead-generation techniques works slightly differently, company by company and industry by industry. Company marketing plans are like people – each is a little different, and cookie-cutter approaches rarely work well. Take the time to assess your current situation, diagnose your challenges and come up with an action plan that addresses your challenges within a reasonable time frame. Now you're in a position to impact your company's business results quickly and efficiently.
Square 2 Marketing – Inbound Results Start With ME!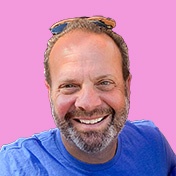 Mike Lieberman, CEO and Chief Revenue Scientist
Mike is the CEO and Chief Revenue Scientist at Square 2. He is passionate about helping people turn their ordinary businesses into businesses people talk about. For more than 25 years, Mike has been working hand-in-hand with CEOs and marketing and sales executives to help them create strategic revenue growth plans, compelling marketing strategies and remarkable sales processes that shorten the sales cycle and increase close rates.