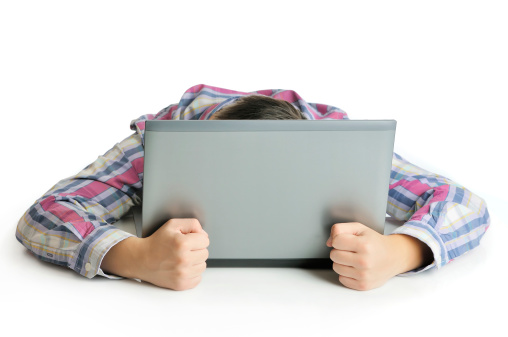 So, you've finally started your business's inbound marketing blog. You're posting a few times a week – with fingers crossed that your words are reaching the right target audience.
However, instead of seeing the readership roll in like fans at a sold-out Rolling Stones show, you check your analytics and all you hear is the resounding, deafening sound of crickets. People aren't viewing the posts very much, and they certainly aren't converting … at all.
Go ahead and say it: UGH.
It's an overwhelming feeling when you don't gain the traction you'd like with your blog marketing. After all, you've put a lot of time into crafting the content. When that effort seems to be all for naught, it's difficult to stop yourself from wondering if it's even worth the resources you're currently putting towards your inbound marketing blog.
But, before you throw in the blogging towel, there are a few factors likely affecting your lack of views and conversions.
Consider the following inbound marketing blog techniques that have proven to be effective in increasing views, social shares and conversions:
Learn about your audience and provide solutions to their customer pains.
You may think you know your target audience, but you have to really know them. For your inbound marketing blog to be effective, you must clearly define your buyer persons:
What are their top concerns, frustrations and pains?
What is driving them to read a blog about your business and the services or products you provide?
If these two questions aren't top of mind as you craft blog posts, you aren't going to get in front of your target audience.
Focus on keywords that both make sense and have solid searchability metrics.
While you don't need to bog down your blog posts with too many keywords, it is critical to include them in the mix. And, there is a strategy to incorporating them effectively in your blog marketing efforts.
First, you must research the keywords that your buyer personas are likely using to find the products or services your business provides. Second, you have to think of the search phrases that your personas are inclined to type into a search bar. Often, these are in the form of a short question.
Once you've determined what these keywords and phrases are, work to incorporate them, based on their strength, into each blog post you write.
Take a cold, hard look at your blog titles: Are they compelling?
As with any type of marketing or advertising, one thing hasn't changed: You have approximately three seconds to spark someone's interest. It's not like the Internet is a place without distractions. In fact, the Internet probably contains more distractions than anything on planet Earth.
So, no matter how well written your blog may be, how on point it is with your target audience, if your title isn't compelling, your post won't make many waves.
Your blog titles need to hit at the heart of your target audience's pain. If it's just the standard, canned headline, all anyone sees is "10 Tips To Blah Blah Blah Blahhh." Their eyes glaze over, and they move along to something attention-grabbing.
A great tip for writing a compelling headline is to search the blog topic you plan to write about and scan through the titles of content already written on the subject. How can you make your blog post stand out from the crowd? Make that salsa medium, not mild, ya know?
Don't write a book.
You may find it quite enjoyable to prattle on about your industry, your business and your offerings. And, it's good that you are passionate about all of that. However, when it comes to your inbound marketing blog, you need to keep the content succinct.
Each copy point should provide a well-executed explanation or solution to a question, but there is no need to go on and on. Cadence and flow are everything in a blog post, keeping readers moving down the page to the call to action.
Speaking of … do you have the right call-to-action offer?
Every inbound marketing blog should feature a CTA at the end that prompts a reader to click through to continue engaging. You want to ensure that the CTA at the bottom of the blog post leads to more content that builds off the blog topic you just wrote about.
Simply put: There has to be a correlation between the blog topic and the CTA to effectively convert readers.
Distribute your blog posts through other channels.
Maybe you are doing all of the above and still not seeing the viewers or conversions you had hoped for. Well, you really can't expect everyone to come to you. An important part of your inbound marketing blog is to push posts out into the online world.
Post a link to your blog on various social media platforms and community forums. Look for guest blogging opportunities to get in front of a whole new audience.
There are many distribution options for blog promotion. You have to try a few channels and see what is working for your business and industry.
Start Today Tip – Take a deep breath and approach your next blog post with these strategies in mind. Perhaps the most important thing to focus on each step of the way is your prospect pains. From the title to the keywords, content and social shares of each blog post, you must always be addressing those pains with sound solutions.
Square 2 Marketing – Leading The Reality Marketing, Inbound Marketing And Inbound Sales Revolutions!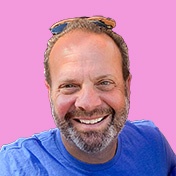 Mike Lieberman, CEO and Chief Revenue Scientist
Mike is the CEO and Chief Revenue Scientist at Square 2. He is passionate about helping people turn their ordinary businesses into businesses people talk about. For more than 25 years, Mike has been working hand-in-hand with CEOs and marketing and sales executives to help them create strategic revenue growth plans, compelling marketing strategies and remarkable sales processes that shorten the sales cycle and increase close rates.