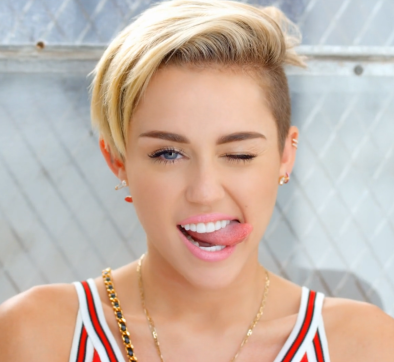 Disney starlet, pop sensation and inbound marketing pro?
Miley Cyrus may not realize it, but she's got a better handle on inbound marketing than most professionals. Are we really trying to claim that Miley Cyrus, reigning queen of celebrity controversy, practices inbound marketing?
No, of course not. But Miley Cyrus has set herself up as an industry leader through some of the most engaging content on the internet. She knows how to create a buzz. She's unique.
Call us crazy, but Miley Cyrus has pretty much nailed the most important criteria of an effective inbound marketing strategy. Here are four ways the star perfects the practices of inbound marketing.
She Understands Her Audience: Miley Cyrus's audience has gone from Disney-friendly teenagers to the young, wild and free generation of today. Miley's audience knows technology and pop culture, and is constantly craving more of both. Miley Cyrus knows her audience. So, what does she do? She posts an undeniably entertaining video of herself dancing in unicorn pajamas to the most popular video-sharing site in the world. I doubt there was a single percentage of her audience who missed it. When you know where your audience spends its time, and what kind of content your audience is interested in, targeting comes easy.
She Puts Out Engaging Content: Let's go back to that YouTube video. No, Miley Cyrus's content does not consist of whitepapers or e-books, but it sure does a great job of engaging her audience. Her YouTube video entertained, encouraging comments and opinions. It got people talking. It created a buzz, if not the buzz. Facebook was exploding with Miley Cyrus shares and statuses. GIFs and memes were created almost immediately after the video was posted. It was a piece of content that had almost the entire country talking. If that's not engaging, we don't know what is.
She Gets Found: It is the goal of all great inbound marketing strategies: Cut through the online clutter and get found by your audience. Miley Cyrus is an expert at this. She infiltrates social media like a plague, tearing through Facebook, Twitter and all entertainment news sites. She draws attention to herself and allows plenty of room for it to grow. Her Twitter pictures are shared. Her YouTube video is shared. Her performance at the VMAs was definitely shared. Miley Cyrus proves that content doesn't have to be strictly educational or informative, but it absolutely must have the ability to get found online.
She's Remarkable: When was the last time you saw someone dance on stage with horn-styled hair and a foam finger? Exactly. That's not something you see at your typical music performance, which is exactly why it was memorable. We stress the importance of standing out from your competitors. What better way to do that than to be totally and completely different from them. We can't say we agree with all of Miley's antics, but we certainly agree that they are unique. She pushes boundaries and consistently employs the element of surprise. That's why she stands out from the crowd. That's why she's remarkable.
Although Miley isn't an inbound-certified expert, she practices our philosophy with confidence and ease. We're not suggesting your company start posting racy videos and dancing with foam fingers, but perhaps you should start practicing bolder moves. Work on making your content more engaging. Get to know your target audience and think of new and exciting ways to reach them. Miley isn't executing her own inbound campaign by simply flowing with the traditional trends of yesteryear.
Start Today Tip: Evaluate your strategy on a scale of 1 to Miley Cyrus. What you want is something in the middle. Re-think your next blog post title. Put a creative spin on it. Blogs are the one place where even the most highly-specialized companies should display at least a semi-personal tone. Is there any way to spice up your email campaign strategy? Maybe add a video or a link to a relevant article. Do something new. Try things that have not yet been done. We're not suggesting you go overboard and lose all professionalism, but think of ways to evolve your strategy and take some risks.
Square 2 Marketing- Leading The Reality Marketing And Inbound Marketing Revolution!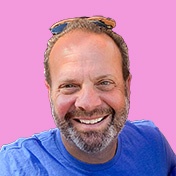 Mike Lieberman, CEO and Chief Revenue Scientist
Mike is the CEO and Chief Revenue Scientist at Square 2. He is passionate about helping people turn their ordinary businesses into businesses people talk about. For more than 25 years, Mike has been working hand-in-hand with CEOs and marketing and sales executives to help them create strategic revenue growth plans, compelling marketing strategies and remarkable sales processes that shorten the sales cycle and increase close rates.