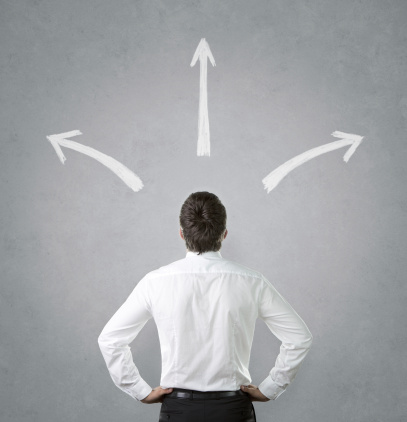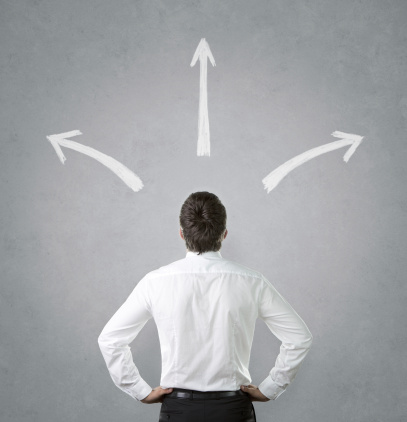 Every year, we do a casual survey of business owners, CEOs and marketing executives, asking them a single question related to their marketing strategies. It's very straightforward.
Do you have a written marketing strategy or plan for the upcoming year?
The answer is always surprising to us. We do this every year and we never see any major change in the results.
The answer is dramatically, "No, we don't have anything documented." In fact, only 20% of the respondents noted that they had a documented plan, and even when we allow them to include chicken scratches on a napkin, still only 20% are ready for 2015.
This is challenging if you're responsible for your company's marketing, sales or both. First, you have to decide which type of marketing strategy is right for you and your business.
This might be hard to believe, but inbound marketing is more about you and your company than it is about your prospects or your products/services. Let me explain. It's been very obvious to us that regardless of what you sell and who you sell it to, people are buying from people, and the people you want to connect with are not buying like they were even five years ago. Inbound fits perfectly with the new buyer behavior.
Here's how to know if inbound is the right marketing strategy for you.
You, your team and your fellow executives have to be 100% bought in. You have to believe in your bones that inbound is the way to go. See my post on going "all in." If you're not, don't do it. The pressure from the rest of the company is never going to allow you to let the program spread its wings and fly. The constant questioning, doubting, reviewing, discussing and nitpicking is going to be like death from 1,000 cuts.
You and your team have to be patient. This is an entirely new way to market. You're not going to start today and see results tomorrow. It's very likely that you need to restart almost everything you've been doing wrong. Rework your website, your sales process, your email, your search effort and start creating educational content for the first time. It's going to take months to get that all fixed up and then another few months to use that content to get traction to drive results. If you're not planning on being patient, don't even start.
You and your team have to be supportive. If you think inbound is going to be easy, think again. Even when we work with clients, they have to be prepared to be "the industry experts." That means sharing: sharing knowledge, sharing contacts, sharing past experiences, sharing product or company knowledge and sharing business strategy. Don't just expect us to know everything simply because you mentioned it once or included it in a PowerPoint you sent over. The best results come for clients who help us understand their business.
You have to look for partners, not vendors. If you're thinking this is going to be the same as how you work with your PR firm, your website company, your branding agency or your SEO team, you might want to think again. You won't be successful if you treat your inbound marketing agency like a vendor. I would also tell you that if your inbound marketing agency wants to be treated like a vendor, they probably don't know how to get you results. They are probably much more comfortable getting you stuff, like blog articles, landing pages, email campaigns and whitepapers. Don't settle for stuff, make sure you get results.
You and your team have to be prepared to invest. This sounds harsher than it is. Inbound is, by far, one of the most efficient marketing strategy options on the planet. When compared to outbound, advertising or some of the hybrids, hands down, no question, it's the most efficient. Your level of investment has everything to do with the expected results.
We've found that most clients have an expected-results window of around six months. They want to see something by the end of that timing. I get it, that's fair and reasonable. But if you want to see something in that time, you have to be prepared to invest around $10,000 a month during those first six months to prep the program, execute enough content to gain traction and adjust all the other aspects of your current marketing to match. You can get by with less, but only if you're OK with slower results and a slower growth model over time.
As you think about the right marketing strategies for your business and as you look at the plethora of options available to you, make sure you have all the information before you start so you get the results you need.
Start Today Tip – Do an assessment of your current environment. Answer the questions honestly. Look beyond your own world view and look at the world views of the other constituents. Make sure your budget is realistic and based on the results you're looking for. Don't poll a handful of inbound marketing agencies and then use the average as your placeholder. Don't look for a vendor. This is the fast track to disappointment, wasted cycles and wasted money. If you can't do inbound on your own, find a strategic partner to help you get the results you need to be a superstar at your company.
Square 2 Marketing – Leading The Reality Marketing And Inbound Marketing Revolutions!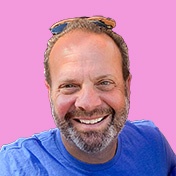 Mike Lieberman, CEO and Chief Revenue Scientist
Mike is the CEO and Chief Revenue Scientist at Square 2. He is passionate about helping people turn their ordinary businesses into businesses people talk about. For more than 25 years, Mike has been working hand-in-hand with CEOs and marketing and sales executives to help them create strategic revenue growth plans, compelling marketing strategies and remarkable sales processes that shorten the sales cycle and increase close rates.