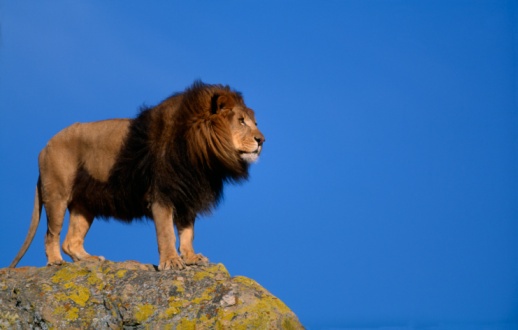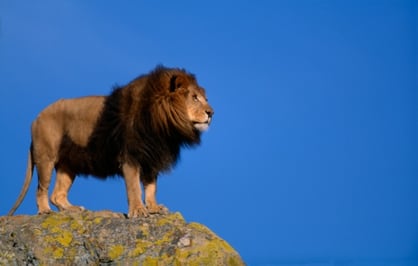 If the champions of inbound marketing could be stacked into some kind of ecclesiastical inbound hierarchy, who would be the Pope? Who are his bishops and cardinals and who are their congregations?
Square 2 Marketing was preaching the gospel of inbound before "inbound marketing" was even a term. The whole concept of educating and delighting your prospects with awesome content that generates leads is easy to get behind.
But hey, we aren't the only ones out here proselytizing for inbound.
The Inbound Sales Lion (No Lambs Here)
Another devoted inbound marketing evangelist is Marcus Sheridan, who runs The Sales Lion, a solid inbound marketing consulting service with a pretty cool grassroots story.
Before The Sales Lion, Sheridan ran a home swimming pool business. When the recession hit, his company had to start doing something different. Sheridan recognized he needed to revamp his business's online presence not just to get noticed, but to survive. He basically stumbled into the world of inbound marketing and inbound sales.
After getting introduced to HubSpot, he started blogging.
"We just wrote about what people wanted to know," he says in the video below. "I took all the questions I ever learned over the previous seven years and started answering each one. To make a long story short, our website blew up and we became 'the guys' in the fiberglass pool industry."
Winning The Long Game With Inbound
Sheridan learned the principles, revamped his website using sound inbound marketing strategy and inbound sales tactics, and saw his swimming pool business grow organically into one of the largest pool installers in the U.S. That success sparked the rise of The Sales Lion.
It's the classic inbound marketing success story. As Sheridan created useful, relevant content that his target audience wanted to read, he solidified his business reputation as an industry leader. The leads just kept rolling in.
Sheridan says that when inbound works, it's because of trust. Prospects see the brand as a thought leader, an expert that won't lead them astray.
"Their brand is so good because of what they've given to clients," he says of business that excel at inbound. "They're literally able to pick and choose who they want to do business with. And when you can, as a business, start to choose, your margins go up, you're happier, you have so much less stress."
Inbound sales and marketing isn't a quick fix, it's a long-term game that takes a lot of hard work to win. If you do put in the work, you'll ideally be in a situation like Sheridan describes and not constantly looking for your next lead.
Don't Miss The Sales Lion At INBOUND 2015
Sheridan is widely recognized as a knockout speaker. His session at INBOUND 2014 sparked resounding praise, so it's no surprise that he's back this year for INBOUND 2015.
Sheridan's Ideas & Experiences session on Thursday, Sept. 10 is one we don't want to miss.
In "How To Get Inbound Marketing Buy-in And Participation From Your Entire Organization," Sheridan will discuss how to get your entire team excited about inbound marketing.
If you're attending INBOUND 2015, be sure to join the Square 2 Marketing team as we sit in on Sheridan's session.
Start Today Tip- Take a page out of Sheridan's book. Start brainstorming all the questions about your industry that your hear from prospects and clients. Keep this in a living document that you revisit and add to when new idea arise. When you're writing blogs, try dedicating each post to answering one question. Tweak how you phrase your question to get the most SEO traction. Try using the predictive typing feature on Google to get inspiration and insight into what people have searched for already.
Square 2 Marketing- Leading The Reality Marketing, Inbound Marketing And Inbound Sales Revolutions!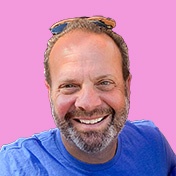 Mike Lieberman, CEO and Chief Revenue Scientist
Mike is the CEO and Chief Revenue Scientist at Square 2. He is passionate about helping people turn their ordinary businesses into businesses people talk about. For more than 25 years, Mike has been working hand-in-hand with CEOs and marketing and sales executives to help them create strategic revenue growth plans, compelling marketing strategies and remarkable sales processes that shorten the sales cycle and increase close rates.