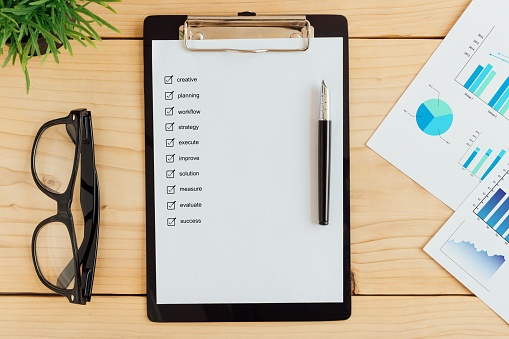 Here's What To Look For And How To Screen Agencies At INBOUND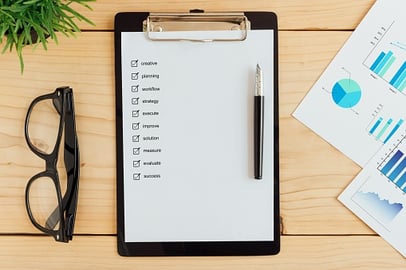 Good news! Your CEO just gave you approval to hire your first digital marketing agency. You're excited because you signed up to attend INBOUND and you're pretty sure you want an inbound marketing agency. More good news: A lot of agencies are on display at the INBOUND conference. This sounds like the best place to start your search.
You wouldn't be wrong. A lot of agencies are going to be exhibiting at HubSpot's annual conference in Boston, and a lot of agency owners are going to be speaking (and even more are attending). But how are you going to compare, share your goals and evaluate their ability to help you?
The short answer is you might not be able to do all of that in just a few days. But if you come to the event with a plan, you might be able to narrow the list down, and you might be able to come up with a selection process that ensures you get the right shop to help your company with its unique set of marketing and sales challenges.
Here's how you evaluate and compare agencies at INBOUND and beyond.
Size Matters
It's not that big agencies are good and small agencies are bad, but bigger agencies do offer you some definite advantages. Bigger teams give you access to more areas of expertise. Bigger teams typically allow agencies to deliver faster because they can put more resources on your projects. Bigger agencies typically have access to more technology and are able to invest in their own tools. Bigger agencies can spend more time with you in your office because they can afford to travel. Bigger agencies might have more attractive relationships with software providers, which might offer you some advantages.
Also, what bigger agencies have that smaller agencies don't have is experience. They've been around longer, they've done more engagements, they've seen more situations and they know how to resolve them. They've invested in their own internal processes, which almost always means better results for you, and they're able to attract the best and the brightest people because they can pay them and offer them the professional experiences those people desire. Again, the outcome you're looking for is better results faster, and bigger agencies are typically better equipped to deliver.
They Have To Know Numbers
Marketing and sales are a science. Lead generation, new customer acquisition and everything that goes into each of these critical elements of your business is a number. If you meet an agency and aren't asked about your numbers, move on.
What's your close rate? What's your average revenue per new client? What are your revenue goals for this year and next year? How long is your sales cycle? What's your site-wide conversion rate? How many visitors do you get to your website each month? How many visitors are coming from organic and from social? What about your funnel metrics? Do you know your conversion rates up and down your funnel? These are questions that the best and most progressive agencies ask their prospects, and they ask these questions early.
You don't have to know all of those numbers (and most people we meet don't), but you should be excited to have a partner that is going to help you get those numbers, track those numbers and then measure their performance on the improvement in those numbers.
You should be looking for an agency that has moved from creative (because everyone does good creative) and onto the science of sales and marketing. If you want to be a hero in your company, bringing in an agency that understands the science behind marketing and sales is going to be a major feather in your cap.
Leads Are Just The First Part
This is going to cut a lot of agencies off your list. You're not looking for an agency to build your website, create content or do email marketing for you. You want an agency that can help you increase your revenue year over year. That means not only generating leads but pushing new sales opportunities to your sales team and helping you close those sales opportunities.
Almost every single one of our clients has taken advantage of our support on the sales side. Sales process redesign, sales technology like CRM tools, enhanced email communication to prospects, and new advocacy and content tools all help to make the sales process more educational and easy to execute. You want these skills in your agency, and you want an agency that can deliver these types of services to your company.
Ask prospective agencies about sales enablement services, ask them about clients that have received this kind of support, and ask about their results and the types of gains the clients have seen from work like this. A lot of agencies talk about it, but few have practice areas that deliver it.
You Should Love Their Sales Process
Who should be better at marketing and sales than a marketing and sales agency? If their marketing isn't stellar and if their sales process doesn't light you up, then move on. The days when agencies lamented about the cobbler's kids not having shoes are over. If they don't know how to execute for their own business, they won't know how to execute for you either.
Their sales process should be fun, educational and entertaining. You should learn a lot as you go through it. They should be asking you a lot of questions and collaborating with you on the configuration of your program. The more honest you are with them during the sales process, the better the recommendations you'll receive and the faster you'll be ready to get started.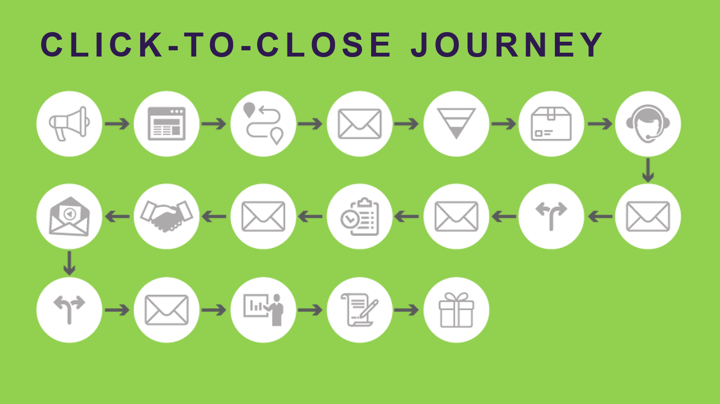 For example, one of my favorite questions in our sales process is "what's your budget?" We're not asking that to trick you. We have to know it so that we can create a program that works for you. You might as well tell us so we don't waste your time. If the number is too low, we'll help you understand why and we'll probably be able to help you get around that particular challenge. What's the point of giving you a $20,000-a-month program when you can only afford $10,000? I'd rather build you the right program and then help you understand what to expect from your $10,000-a-month program. Agencies that don't ask you about money up front should be off your short list.
They Have To Think Big
Are you really interested in 5% top-line growth year over year, or would you be happier with 50% growth? Yes, it's a trick question; I know the answer. If you want big growth, you need agencies that think big. They have to want to work with you on your marketing strategy, on your sales experience and on the stories you tell about your company. They should want to work directly with you, the CEO.
They should be equipped with the methodology, processes and systems to help you with your overall business strategy, marketing strategy, sales strategy and all of the execution elements to make any recommendations a reality. It's easy to hire an agency to build you a website or create content for your website. But if you want a strategic partner that is going to help you achieve your wildest dreams for your business, then you're looking for a much rarer breed of agency.
Don't give agency selection to a low-level marketing person. As the CEO, you should be involved in the process. You should know the CEO at the agency, and you should be kindred spirits both wanting to build big, successful businesses that are special. Plenty of smallish, lifestyle business agencies are around, but there are few high-growth, entrepreneurial agencies to partner with to help you grow your company. With a little looking, you'll find your match.
I'd like to tell you this is going to be easy. But the truth is people will tell you what you want to hear, they'll do their best to confuse you with jargon, and they'll make their recommendations and commitments as vanilla as possible so you can't hold them to it. They're not bad people nor do they have bad agencies, but they're trying to put themselves in the best possible position to win your business, not necessarily to help your business grow.
Your key to cutting through this clutter is knowing what questions to ask, knowing what process you want to go through to select the right agency and doing the right amount of evaluation due diligence. This process shouldn't take more than a few weeks at the most. Agencies that are not able to respond quickly should be cut out of the process. If they can't respond quickly during this stage, how are they going to respond to your needs as clients?
When it comes to reviews, look at a variety of review sites, focusing on those where the hosting site screens the reviews (sites like Clutch and G2 are good examples). Every agency has a bad review out there somewhere. Even the best restaurant on Yelp has a handful of bad reviews. It's unavoidable, so don't let one bad review skew your opinion. Instead, read what people are saying, look for specifics and make sure you talk to people yourself.
In the end, the process should be informative, fun and insightful. You should learn something, and you should be looking for an agency that is intent on helping you learn.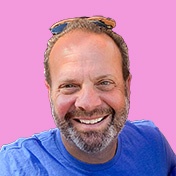 Mike Lieberman, CEO and Chief Revenue Scientist
Mike is the CEO and Chief Revenue Scientist at Square 2. He is passionate about helping people turn their ordinary businesses into businesses people talk about. For more than 25 years, Mike has been working hand-in-hand with CEOs and marketing and sales executives to help them create strategic revenue growth plans, compelling marketing strategies and remarkable sales processes that shorten the sales cycle and increase close rates.