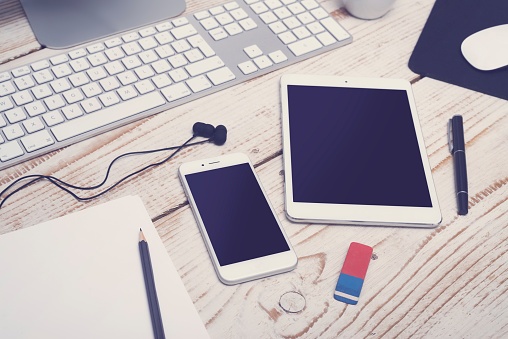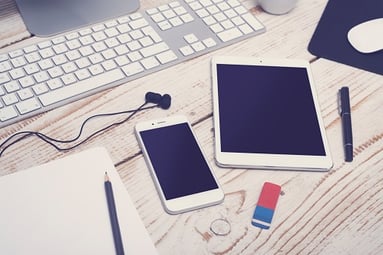 You probably don't remember much about what happened on October 18, 2014. Maybe you had a pumpkin spice latte. You could have been wearing a sweater. Who knows?
Here's something else you probably didn't know about that specific date: It's when Copyblogger, one of the most respected and influential players in the world of content strategy and online marketing, killed its own Facebook page.
Basic inbound marketing strategy teaches to get your content in front of your target audience online, and for many companies that audience is on Facebook. So, let's discuss why Copyblogger nixed its connection to 38,000 Facebook fans and whether that social media tactic is worth considering as part of your content strategy.
Spacebook MyFace
Why kill Facebook, your company's presence on the most used social media network in the world?
Facebook hasn't yet devolved into the MySpace of the Internet, but as a generation of younger users understandably rejects a platform that's become the hangout for mom and aunt Ruth, there's been a demonstrable decline in Facebook usage. Of the eight largest social media networks, only Facebook saw its usership fall in 2014. Pinterest, on the other hand, saw usership jump 97 percent, according to research by Global Web Index. (The spoils of Pinterest's success are many. Check out this blog on generating more B2B leads with Pinterest.)
No, Facebook Isn't Dead, But It Isn't Always The Right Fit
It's unlikely that Facebook will get dethroned as social media king, but as the social media landscape evolves you may find that your target audience just isn't using Facebook enough to justify your social media marketing efforts in that space.
Copyblogger found that even though it had 38,000 "fans," most weren't engaging with the brand. Many of those fans were actually fake, merely junk accounts tied to unwanted click farms.
So instead of investing resources and manpower into maintaining a social media presence on the platform, Copyblogger decided to cut the cord.
Digital Sharecropping And The Importance Of Ownership
Sonia Simone, Copyblogger's Chief Content Officer, notes that any time you invest into creating content for Facebook is adding to the social media network's bottom line, not yours.
"The more content we create for free, the more valuable Facebook becomes. We do the work, they reap the profit," she writes on the Copyblogger blog.
Simone tells a story of her favorite local bookstore, a place that did everything right and had a loyal following. But when the bookstore's lease expired, the landlord wanted triple the money to renew, forcing it to shut down. The bookstore's success hinged on an asset (read: real estate) that it did not own or control.
Just because you don't own Facebook, Pinterest or the other big social networks doesn't mean you shouldn't use them as part of a social media marketing strategy. But you do need to use them wisely.
Simone offers three points of advice for building online content, which we'll echo here:
Create a well-designed website with your own hosting

Implement an opt-in email list with a high-quality autoresponder

Maintain a reputation for creating content that provides impeccable value
Developing these assets, she says, is equivalent to buying your building instead of renting it.
The Intersection Of Content And Social Media
One of the INBOUND 2015 speakers we're looking forward to hearing this year is Sonia Simone, whose Hacks Tips & Tricks session takes place on Wednesday, Sept. 9.
Simone will offer advice on lessons Copyblogger learned from experiments with its social media presence. She'll speak on the company's exit from Facebook and its content strategy realignment toward LinkedIn, Twitter and Google+. She'll also offer recommendations for best practices in social media marketing.
If this topic piques your interest and you'll be at INBOUND 2015, be sure to join the Square 2 Marketing team as we sit in on Simone's session.
Start Today Tip: Take an assessment of your social media marketing strategy. How reliant are you on the existence of platforms you don't control? Read Copyblogger's article on digital sharecropping, then conduct your own assessment and determine how your much content is contributing toward your bottom line versus someone else's.
Square 2 Marketing- Leading The Reality Marketing, Inbound Marketing And Inbound Sales Revolutions!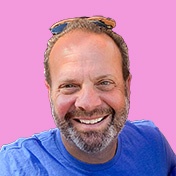 Mike Lieberman, CEO and Chief Revenue Scientist
Mike is the CEO and Chief Revenue Scientist at Square 2. He is passionate about helping people turn their ordinary businesses into businesses people talk about. For more than 25 years, Mike has been working hand-in-hand with CEOs and marketing and sales executives to help them create strategic revenue growth plans, compelling marketing strategies and remarkable sales processes that shorten the sales cycle and increase close rates.