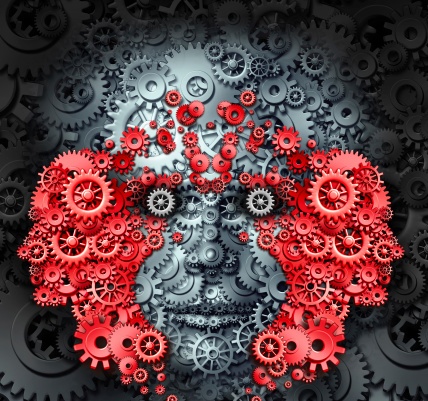 Inbound Marketing Gives You The Instructions To Build A Lead-Generating Site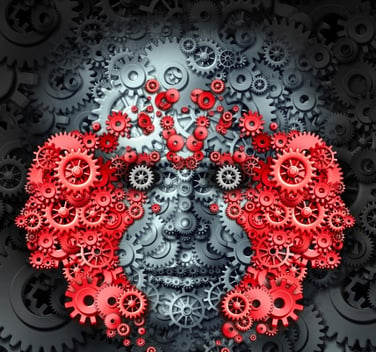 Back in the day (a few years ago) websites were an electronic version of your corporate brochure. Remember the corporate brochure? It was mandatory. Everyone had to have a glossy, 10-page brochure with their company history, executive team and mission statement. We did our fair share of those when we started the agency.
When the web took over, companies simply converted their printed corporate brochure to the web. The same pages, same images, same headlines and same copy, only on the web instead of in a printed brochure. I guess it made sense at the time.
However, the world is a different place today. Your prospects buy differently and marketing has evolved, which means your website strategy needs to evolve too. It's time to upgrade your website from an online brochure to a lead-generating machine that feeds prospects materials to move them through a buyer journey and down into your sales funnel as high-quality, qualified sales opportunities.
Here's how you'll know if you have an online brochure or a lead-generating site. Read these carefully, because it might not be as obvious as you think.
Is Your Site About You Or Your Prospects?
Your prospects don't care about how long you've been in business, how many trucks you have, whether your mother started the company or how big your biggest machine might be. They only care about whether you understand their pain, if you can help them, how you can help them in a way that's different than all the other people claiming to help them and whether you've helped other people like them.
More bad news: They don't want to read about features, benefits or even the intimate details of your company, services or products. They want to see stories. They want to be inspired. They want to feel connected to your company in an emotional way. Your website has to deliver all of this in 10 seconds or less. That's why the company brochure is dead.
Your site has to tell a story, it has to use video, it has to be disruptive and emotional, and it has to be easy to understand and easy to navigate. You have to give prospects an experience no other site in your industry delivers. Do that and you'll quickly find your site producing a flood of new business opportunities.
Do You Have Educational, High-Value Offers?
Today, people use the web to collect information. They use it to get educated and get smart about areas that interest them. They start their buyer journey on the web doing searches, looking at websites and collecting content. By putting content like this on your website, you're matching the way you market your company and the way you connect with potential customers based on today's buyer behavior.
By offering them e-books, whitepapers, videos, infographics, tip sheets, research, presentations or any other type of carry-out content, you're accomplishing a lot of objectives. First, you're helping them. That goes far toward getting them to know, like and trust you. You're positioning your website as a valuable resource for future visits and your company as a thought-leader. Perhaps more importantly, by offering this content, you're getting them to convert and you're putting them into the very top of your sales funnel as a lead.
This gives you the opportunity to continue the conversation with them. The pressure is now on you to help them enough so that when they are ready to hire a firm like yours, they don't start a search, they simply contact you. This is the definition of inbound marketing.
Is There A Search Strategy Behind The Site?
If you're not clear on what keywords you want to be found for, if you're not looking at the performance of these keywords and if you're not talking about how to get more organic visitors to your site every single month, then you have an online brochure.
It's not enough to build a great site if no one can find it on Google, Yahoo! and Bing. It's like having an amazing restaurant that no one can find. Referrals won't be enough if people can't get there. The same happens with websites.
As we mentioned above, you have to build a site with on-site and off-site search engine optimization as part of the plan. You also should continue to keep the site fresh with new pages, or else Google will lower your site rank because you don't have new and fresh content being added regularly. This means you need a plan to add content and pages to the site.
More importantly, you must understand what your prospects are searching for when they do their searches. Many times, the words clients want to be found for are not the words their prospects are using. Don't make that mistake.
Finally, when it comes to search, know what questions your prospects are asking during the sales process and use those questions to create pages on your site that answer those questions. This is a little trick that helps you rank pages faster and higher than a traditional approach to website page development.
Do You Optimize Conversions On The Site?
Never build a site and consider it done. If you're not working on your site every single month, you have an online brochure. Your site needs to have as many offers, calls-to-action buttons, forms and landing pages as necessary to drive up the amount of leads coming from the site month over month.
This alone means a constant focus on those pages that turn visitors into leads. How are each of those elements performing? What can we do to improve that performance? What tests or experiments should we be running to know what works and what doesn't work as well? This is where you apply science to your marketing and produce better results.
A complicated set of variables is influencing conversion on the site. It takes experience to sift through the data, uncover insights, respond with upgrades, implement the upgrades and then review performance again. This cycle should never stop.
Do You Get Sales-Ready Leads From The Site?
If you can't point to a customer or client who came to you from your website, then you have an online brochure. If you want to know how many leads your website should be delivering, take the total number of visitors from last month and multiply it by 1 percent. A site with 4,000 visitors should be kicking in 40 leads a month. Most will be top-of-the-funnel leads (people in the awareness stage of their journey), but of those 40 leads about four should be solid bottom-of-the-funnel, sales-ready leads.
If you answer "no" to any of the questions above, then you have an online brochure. In all honesty, if you're not answering "yes" to all the questions above, your marketing is not doing what it should be designed to do — produce leads for your sales team and revenue for your business.
What do you do about it? First, why haven't you addressed this already? You're clearly behind the market and probably trailing behind your competitors. Eventually all websites will be highly optimized, lead generation machines for the most progressive and successful businesses.
So get to it. You need to start thinking about your website differently. Make sure it can get found by starting with a search strategy. Websites need on-site and off-site search engine optimization thinking before you start building. Think about how you'll convert visitors into leads by creating a content and conversion strategy. What do your prospects want and need to read, watch or see on the site to move them from anonymous visitors into marketing-qualified leads?
After this is done, you're ready to build. But don't start with design. Start with stories, messages and visitor flow through the site. What experience do you want to create? Once you have these challenges resolved, now you're ready to design, write and build your new lead generation website.
Square 2 Marketing – Innovating Marketing And Sales To Match Today's Buyer Behavior!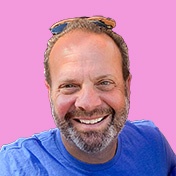 Mike Lieberman, CEO and Chief Revenue Scientist
Mike is the CEO and Chief Revenue Scientist at Square 2. He is passionate about helping people turn their ordinary businesses into businesses people talk about. For more than 25 years, Mike has been working hand-in-hand with CEOs and marketing and sales executives to help them create strategic revenue growth plans, compelling marketing strategies and remarkable sales processes that shorten the sales cycle and increase close rates.