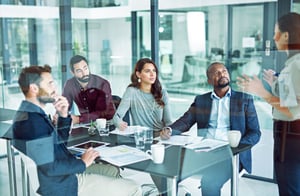 You want your sales team to remain unstoppable.
Declining sales aren't just the fault of your team—there could be other factors at play. Find out how a poorly equipped sales trainer could be failing your team and learn how you can bring your reps back up to par.
What They Should Do
The signs of a good sales trainer are obvious. Trainers are tasked with driving the team forward and hitting those targets. They understand the daily interaction facing the frontline of the sales team, and they know how to ignite confidence and success to your employees.
Successful sales leaders invest in their own learning and experience because they know the market is constantly shifting, and they understand the importance of being prepared to meet those changes. They know which outdated strategies to avoid, and, instead, they stay up to date with innovative ideas, technology, and trends to keep an edge over the competition and adopt a fresh leadership approach.
Strong trainers implement a customized process with real-world testing that works outside of the boardroom. They're passionate and relatable, and they create a safe, positive learning environment for sharing practices and concerns, and strengthening the team's connection.
What They Shouldn't Do
A sales trainer shouldn't cost you money—in fact, that's the exact opposite reason why you've hired one. You're investing your time and money to improve your team, which should translate into greater sales success.
A bad trainer impacts success and performance. If your team seems unhappy and is exploring other career options, this is a red flag. A bad trainer can't see the big picture or next-level success, and this negatively impacts your business growth.
It's hard to verify a trainer's credibility and skills when their experience doesn't match their resume. Sales trainers shouldn't have questionable track records. If they're training others but lack the necessary experience, it's time to call it quits.
What You Can Do
You want to ensure you've chosen the right professional from the start, and this can be a tricky task. Sometimes you don't get to know who a person is until it's too late, which makes it difficult to replace the dud.
When searching for a sales leader who's sure to bring success, scrutinize the trainers and the methodology behind them. It's easy to look for someone who's shiny and bright on the outside, but it's disappointing to find out they're skill set is non-existent.
While interviewing potential trainers, ask what makes them different from others and what makes their material work. Strong candidates understand how their own values and efforts tie to the clients they're helping. A firm grasp of this relationship is crucial to working with the right sales trainer.
Examine how the trainer structures the training program. Success can be hard to come by when the trainer's program doesn't address the needs you want it to. If you want to improve on negotiation, you want a trainer who specializes in this. Compare sales training programs. Reviewing trainers' reputations, content, and published materials helps determine if they're the right choice and whether their program fits within your sales needs.
The right sales trainer will continue to improve your team. From innovative selling techniques to the latest industry trends, a good sales trainer is ready to bestow knowledge and wisdom upon your sales team.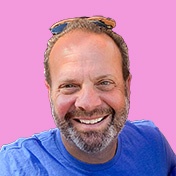 Mike Lieberman, CEO and Chief Revenue Scientist
Mike is the CEO and Chief Revenue Scientist at Square 2. He is passionate about helping people turn their ordinary businesses into businesses people talk about. For more than 25 years, Mike has been working hand-in-hand with CEOs and marketing and sales executives to help them create strategic revenue growth plans, compelling marketing strategies and remarkable sales processes that shorten the sales cycle and increase close rates.