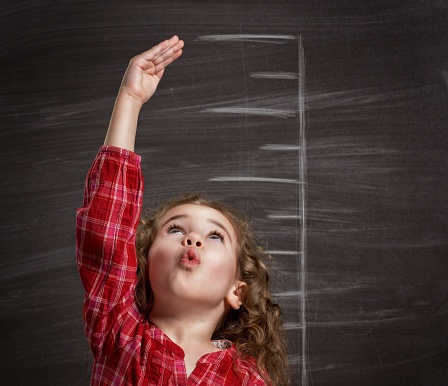 You Don't Have To Practice Inbound, But You Need To Focus On Growth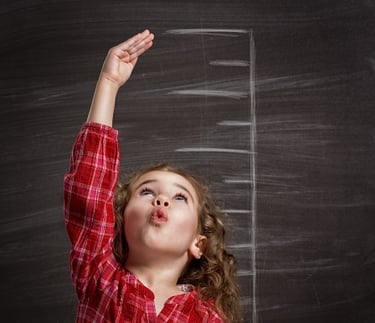 Read anything about marketing these days and growth is a major part of the story. HubSpot is talking about the Growth Stack. Here's an article from ConversionXL on growth and another on growth marketing from Coelevate. Yes, marketers love taking something and turning it into a buzzword, labeling it and eventually turning it into a trend.
But inbound marketing, at least the way we practice it, has had a growth element in it since we first started using it for clients in 2004. All the way back then, we knew there were three phases in an inbound marketing engagement and the length of those phases was directly proportional to how prepared our client was to start doing inbound.
Those phases (and they remain today) include planning, building and growing. During the planning phase, we strategize and create personas, messaging, differentiation, quantitative benchmarks and goals for the engagement. During the building phase, we create all the assets required to deliver the desired results. During the growing phase, we shift into optimization mode and drive results, improving them month over month.
While growth might not be new to us, it's new to a lot of people. Here are five very specific ways to ensure your marketing is in growth mode and producing business results.
Make Sure You

'

re Ready For Growth Mode
I'm not big fan of hacks. They seem like a lot of guessing and organized chaos. Accordingly, growth hacking is not what we're talking about here. We're talking about organized growth, structured growth and designed growth. Here are some examples: We're going to grow our company by 20% year over year and here's exactly how. We're going to grow website visitors. We're going to grow conversion rates. We're going to grow our internal contact database. We're going to grow our percentage of customers buying more than one product. We're going to grow our close rate on new customers and shorten our sales cycle.
These quantifiable growth metrics require very specific tactical adjustments that will produce very specific quantifiable improvements. This is the type of growth we're talking about. Is your internal team or your current agency partner able to produce the kind of tactics required to move the metrics in this growth direction? If you're not sure, the answer is probably "no."
This means your first move is to get the technology in place to gain access to data points like those above. Then you need the people capable of using the technology, producing the analysis, responding to that analysis with a series of adjustments and tracking ongoing performance to know if what they're doing is producing the correct results. If not, they need to know how to find out why. This might mean making a dramatic change in the types of people you're hiring or working with, but it's a requirement if you want to grow.
Prioritize Work Based On Growth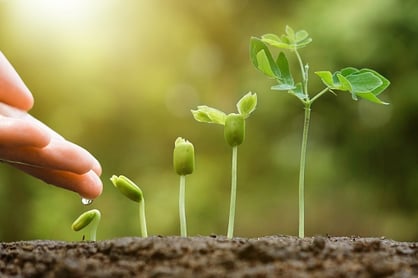 If growth, as we've defined it, is a requirement, you'll have to change how you prioritize your work. Gone are the days when whoever yells the loudest gets their projects worked on, or the CEO wants this so we all have to work on it. Gone are the days when you do something because you've always done it like this. Today, you need a prioritization methodology based on data and results.
This is exactly how we work with our clients. We're prioritizing our work for you every 30 days based on one factor — growth. How much effort is it going to take to move the needle and how big of a move are we looking for? Every 30 days, our team is prioritizing based on the work that is going to produce the biggest lift for the least amount of effort. This is a growth-oriented prioritization schematic.
Now you can take the prioritized package of work and make some projections on the growth trajectory of the program elements. For example, if we get these four tactics down over the next two weeks, we should expect to see visitors increase 5%, conversion increase 3%, marketing-qualified leads go from 200 to 250 a month and sales opportunities go from 50 to 75 a month. That's a growth-oriented marketing program.
Use A Growth Methodology
In our experience, marketers are either tactical delivery people or growth people, not both. Unfortunately, most agencies are delivery focused. We gave you two landing pages, four blog articles, a whitepaper and emailed 4,000 of your contacts — didn't we do great? I don't know, what were the metrics associated with all of that? If it didn't produce improved numbers and results, then no, you weren't so great. The outcomes are not the things you produce; the right outcomes to focus on are the improved business metrics.
If you've been delivering "things" for your entire career, it's hard to shift gears and start focusing on growth. To properly research this aspect of marketing, look for a growth methodology behind the engagement delivered. If your team has a consistent track record of using metrics and data to drive deliverables, then it has that growth methodology.
Your team should be comfortable doing projections and understanding the risks. The team should be comfortable using data to define tactical metrics and the improvement associated with those tactics depending on deployment options. For example, if I write a blog article and include targeted keywords and a CTA with additional information as a conversion point in the article, I'm going to improve our ability to get found, drive more leads and impact sales opportunities. This type of blog article vs. a standard article without the enhancements might be the difference between 10 views and 100 views or zero leads and 10 leads.
The difference is significant.
Define Growth Goals
Defining your goals is just as important as knowing how to achieve growth. Set the goals too high and you'll never get there; set them too low and you won't realize your true potential. Setting your growth goals starts with your current level of performance or current baseline performance and goes from there based on the level of energy being exerted, the level of investment being deployed or the number of resources working on your program. The more energy, money or resources, the higher your expected growth goals.
However, this is just the starting point, and the projections should get more accurate month over month. Your growth model learns by comparing actual growth metrics to projected growth metrics and then considering the inputs.
Here's an example: We are getting 10 leads a month today and based on the number of tactics, number of team members and level of investment, we expect to get 50 leads next month. After the month ends, we only have 40 leads. Now, with everything else remaining the same, we reset the next goal at 45 leads, which is more than we did last month but lower than our initial estimate.
The month ends and we have 48 leads, which is better than expected but still not the 50 we originally projected. Each month we're getting closer to the model being more accurate. Once we dial in the model, now we look to increase the inputs and get an idea of increased investment and increased performance. Get it? It takes time, but the final outcome is a scalable, predictable and repeatable lead generation model.
Engage A Growth Team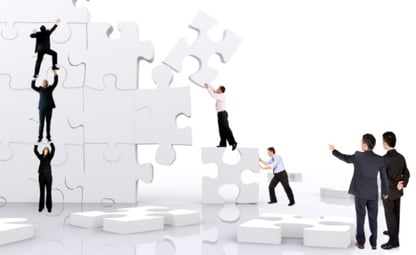 Everything sounds easy on paper. You read all of these blog articles and in 1,000 words we make it sound easy. Just do A, B and C, then you'll get all the leads you need to grow your business.
It doesn't work like that. Executing a growth-oriented marketing and sales effort is very complex and time-intensive. It requires an investment in money and time, but the key is the people working on this for you.
If they don't have the planning, orchestration and optimization experience, it's going to be hard to get them to analyze, review, respond and then act on the performance metrics in your current marketing and sales effort. Not impossible, but it's going to take longer, you're going to make more mistakes and the results will likely be lower than expected.
If you find yourself without the right people, your best bet is to engage an agency or consulting firm that has the people, processes and experiences to do this for you. The best part of this approach is that over time your people will learn how to do this and then they'll be better equipped to take this in-house and run a growth-oriented program.
Growth truly defines what you should be expecting from your sales and marketing efforts today. You should expect these two teams to help you grow your revenue across the company. You should also expect these teams to grow the key performance metrics associated with both sales and marketing. If all of that is growing up and to the right, you should be experiencing overall company growth.
Honestly, this is the easiest part of the entire effort. What happens when you're not growing? How do you diagnose your situation? How do you go from knowing the symptoms to clearly identifying the root cause and applying remedies to treat the cause as opposed to the symptoms? This becomes extremely challenging, but it's the key to creating a scalable, repeatable and predictable revenue generation machine.
Square 2 Marketing – Innovating Marketing And Sales To Match Today's Buyer Behavior!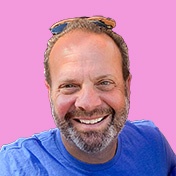 Mike Lieberman, CEO and Chief Revenue Scientist
Mike is the CEO and Chief Revenue Scientist at Square 2. He is passionate about helping people turn their ordinary businesses into businesses people talk about. For more than 25 years, Mike has been working hand-in-hand with CEOs and marketing and sales executives to help them create strategic revenue growth plans, compelling marketing strategies and remarkable sales processes that shorten the sales cycle and increase close rates.