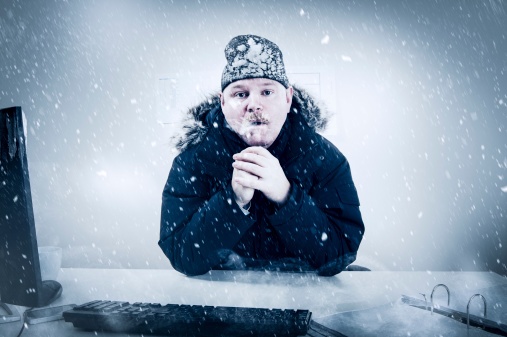 If We Can't Talk You Out Of Cold Emails, At Least Let Us Help You Get Them To Work Better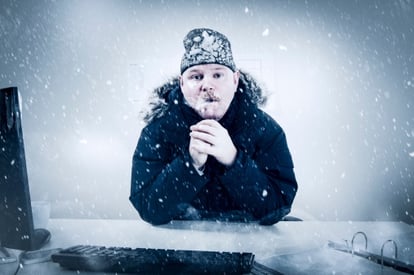 In a recent article, I begged you to stop sending unsolicited cold emails as part of your marketing campaign. I stand by that position, but I'm a practical man and I understand why some of you insist on using this practice today. Even with a horribly low open and click-through rate, you still get a bite every now and then, and sometimes those bites turn into revenue. I get it.
We've learned some techniques from our years of practicing inbound marketing that can be applied to this tactic to improve the performance enough to make the program decent from a metrics perspective. I also think it's important to know what performance expectations you should be looking at before, during and after you launch your own email campaigns.
Here are six ways to improve the performance of a cold email marketing strategy, if you insist on doing it.
1) Use A Person In The 'From' Line
When you see emails in your inbox from info@, what do you think? You can say it: SPAM. Right! Your prospects are the same. Even worse, certain spam filters can be configured to catch all generic email boxes like sales@, info@ or services@ so they never even get to your intended targets.
You need to have a person in the "from" line. Let's stop all the whining, too. You don't want to deal with all the returned emails, right? That's the penalty you pay for sending cold emails. But there are a variety of ways around this. Set up a new personal email box just for your email program. Create an alias for your current email box and funnel any returns into a folder.
Keep in mind some logistical issues. Someone has to monitor those inboxes because you might find a prospect replying to your email. You might want to see that email. You're doing these, so it might not be bad to see how many are returned and if anyone has anything personal to say about you or your emailing effort. Just don't set it and forget it.
2) Invest 80% Of Your Time On The Subject Line
Since the people you're emailing don't know you, your service or your company, the subject line is the most important aspect of your email campaign, but it's usually the least attended to aspect in the program. Everyone spends time working on the list, the content of the email, the follow-up and the offers, forgetting about the subject line until the end. Flip that and spend more hours working on creating a strong subject line; you'll see dramatic increases in your email open rates.
Here are some examples and their inspired upgrades. These are real emails from my email box.
Subject Line: Full Stack Web Developer (PHP) || Remote This email was from a Gmail account, another no-no, but they did at least start out with "Hello Mike." I couldn't tell you about the rest of the email because I deleted it before I even opened it. I found this when searching through my trash can for the purpose of this blog post. Obviously, this is a guy who wants me to give him some of our work. Here's what I would suggest he change his subject line to so he makes it more about me, instead of about him.
New Subject Line: Is Your Web Development Team Overworked? This is at least about me, and if this condition is my agency, then I would be at least interested in seeing what the solution is.
Subject Line: How To Solve 5 Website Content Production Challenges This is another real email to me. It came from a guy named Rob and a real rob@email address. This subject line is much better than the first, but it's not really about helping me. It's more about giving me access to some information, which is fine, if that was their intent. However, I'm sure it wasn't, because they wanted me to schedule an appointment to see a demo. That's a little presumptuous at this point in our brand new relationship.
New Subject Line: Solve Your Top Website Content Production Challenges In 30 Minutes This is about me, it's specific and something of value might be coming my way.
Subject Line: API for IP-to-company identification Yes, this is a real email, too. This email actually included a ton of personal stuff in the body of the email, but I never got to it because of the subject line. I'm fairly technical, but I don't exactly understand what this subject line means. Clearly, it's too technical of a subject line for their persona and there's not enough value in there for me to respond.
New Subject Line: If You Need Technology Help, We Have Technologists Again, it's directly related to my pain, if I have it, and it offers me a solution.
As I mentioned, this is an iterative process. The suggestions here are to prove a point, but you should really be coming up with five or six different killer subject lines and then be executing them in a testing environment to identify the best-performing one.
3) Write A Remarkable Message
How many of these cold emails have you received where the email copy is poorly written, way too long or all about them? I know — most of the emails. You need an amazing story that is well-written, brief and to the point, and includes enough links to generate that ultimate click-through — the goal of every email you'll ever send.
The secret takeaway here is to tell a story, make your recipient (prospect) the hero of the story and get them engaged emotionally in five or six sentences max. This is a professional writer's project. It has to be done artfully and in a way that draws the reader in immediately. The email must be so well-written that your prospect wants to forward it. It should stand out in a sea of crappy outreach emails.
That's how you increase your click-through rates.
4) Use YouTube-Style Video
Some people don't like to read. If your persona matches this psychographic, consider adding in video. It's a nice add-on and most people don't send emails with video. Please note that I'm not talking about animated GIFs or GIFs of any kind; don't do that. I'm talking about professional videos that tell the story you're trying to tell in the email. Keep it between 90 seconds and 120 seconds, and give your readers a link at the end to learn more.
This tactic will definitely improve your click-through rates.
5) Give The Reader Options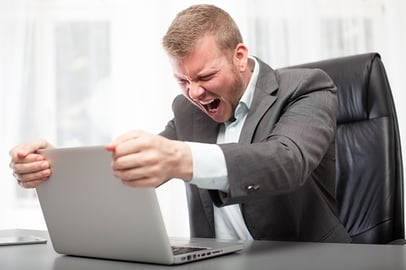 Want to improve your click-through rates by 10 times? Add options links into the email and then build personalized landing pages for each option. You can do opinions, personalization options, rationalization options, etc. The different types of deployment are as diverse as your creativity.
Here's an example from a banking client of ours. They were determined to promote a new type of checking account, and in the email we provided three different options for ways customers could personalize their checking account, with three different links to three pages. Our brilliance came from the page creation because not only did they see their option at the top of the page, but they saw the other two options also. Everyone got to see all the options.
People love options; the open rate was 35% and the click-through rate was 18%.
6) Leverage The P.S. Line
The last upgrade I can recommend is to use a P.S. line in your emails. Almost everyone scans emails initially to decide if they want to read the details, and that puts them at the P.S. line before they've done anything. Leverage that behavior to put your best offer and best link in the bolded P.S. line. Our experiences and research have shown that this doubles or triples click-through rates compared to emails without a P.S. offer.
After some extensive research, it appears that cold email marketing produces somewhere around a 20% open rate and a 5% click-through rate. This seems high to me based on our research, but I don't want to discount any of my esteemed colleagues. I've seen more like 5% to 6% open rates and sub-1% click-through rates. If you are seeing numbers like the ones I'm documenting, then by applying the techniques here you could potentially double your open rates and get your click-through rates up by as much as 400%.
It's going to require some extensive A/B testing to get this right. Make sure you have the budget and the stomach for continuous testing, adjustments and refinements in your deployment strategy. I would never send a single email that was not part of some test or experiment. Over a couple of months, you should see improvement in the metrics. Keep close tabs on the business results, too. How many are sales opportunities, how many of these conversions get proposals and how many become clients? If these numbers are zero or painfully low, it might be time to scrap this tactic and move to something more inbound.
Square 2 Marketing – Innovating Marketing And Sales To Match Today's Buyer Behavior!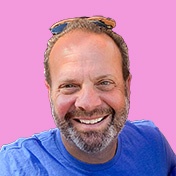 Mike Lieberman, CEO and Chief Revenue Scientist
Mike is the CEO and Chief Revenue Scientist at Square 2. He is passionate about helping people turn their ordinary businesses into businesses people talk about. For more than 25 years, Mike has been working hand-in-hand with CEOs and marketing and sales executives to help them create strategic revenue growth plans, compelling marketing strategies and remarkable sales processes that shorten the sales cycle and increase close rates.