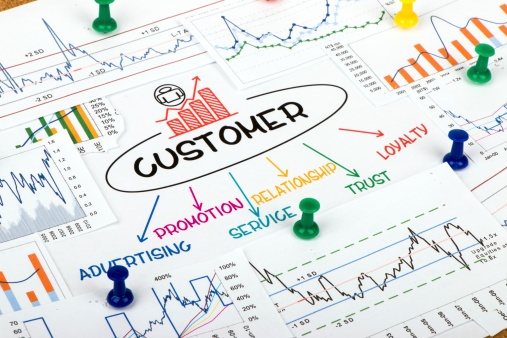 Often Neglected, Inbound Marketing To Current Customers Drives Revenue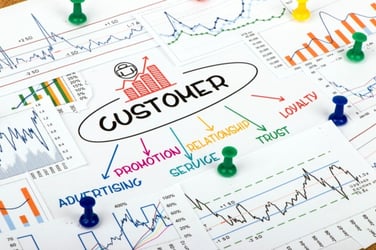 Almost every inbound marketing program focuses on generating new leads for new customers, but more often than not, this overshadows and ignores the untapped revenue potential hidden in your current customer base.
How many of your customers purchase all of your products or services? Ask any CEO this question, and the answer is usually a pretty low number. This situation represents a significant opportunity to turn your inbound marketing power to current customers in order to generate revenue.
Here are five ways to focus your marketing on customers to help hit your revenue targets.
Segment And Target
The first step you'll want to take is to apply a customer segmentation strategy that puts your current customers into groups. This could be done by products or services purchased, or it can be done with demographic information. You want to segment and group the customers into as many different but related categories as possible. This will enable you to target the marketing to the right people and companies within your current customer base.
Provide Ongoing Education
Customers get into their own comfort zones. They're doing things the way they've always done them. This might include buying only one product from your company when you have five or six they should be considering.
The best way to break them out of that rut is to continue educating them on what they might be missing, how other businesses (like theirs) are using your other products and changes going on in your marketplace that might cause them to consider doing things differently going forward.
Disrupt Their Status Quo
An even better way to get customers to change their behavior is to disrupt their status quo. People would prefer to do things the same way, no matter what. In fact, we'll go out of our way to talk ourselves into believing that what we're doing now is better than anything new, no matter how great it might be.
The way you move people out of their comfort zone is to disrupt it. You do that with information they should be aware of but might not have been exposed to.
Here's an example of how we disrupt our prospects' status quo. Did you know that the Harvard Business Review published a study showing that 90% of decision makers say they never respond to cold outreach, including emails, calls and direct mail?
If you've been relying on cold calling, mass email or direct mail to generate leads, this data point should cause you to pause and consider your options. By targeting your customers with marketing messages, you can get them to move out of their comfort zone and consider purchasing more from a source they already trust and enjoy working with.
Share Stories
Another method to use with customers is to share stories of success that other people are experiencing with your business. In the end, human beings like following the pack, so if they see people like them getting benefits that they're missing out on, this can be a powerful motivator.
Stories also work well because people are genetically designed to remembers stories, share stories and emotionally relate to stories. This is much different than the features and benefits that most marketers seem to love.
Create the stories, make your customers the heroes and start sharing those stories with your current customers.
Make Them Feel Special
Everyone wants to feel special. By creating marketing campaigns to customers, you can invite them to special events. You can invite them to participate in customer advisory councils. You can share information with them before it's available to the general public. You can allow them to sample products or trial services before they go live.
You can also give them a preview stream of information to help them be more competitive. New educational material can be released to them before you share it on your public website. Now they feel special, have access to helpful information and can potentially leverage that information to do their jobs more effectively.
All of these opportunities provide you with the chance to draw your current customers closer to your company. Share opportunities for them to buy more from you, learn more from you and help you make your company better.
Start Today Tip – Spend some time talking about your customers or clients. What is the revenue opportunity in helping them understand how your business enables them to do their jobs better? What is the full potential of each customer? This will help you know how much time and money you want to invest in marketing to your current customer base. Then put together a campaign plan that focuses on the most profitable product/service or the biggest opportunity to drive additional revenue. Create the assets, execute the campaigns, track the results and adjust accordingly. Before you know it, you'll see revenue increasing without needing even one new lead.
Square 2 Marketing – Inbound Results Start With ME!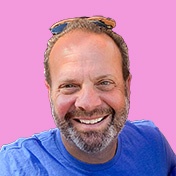 Mike Lieberman, CEO and Chief Revenue Scientist
Mike is the CEO and Chief Revenue Scientist at Square 2. He is passionate about helping people turn their ordinary businesses into businesses people talk about. For more than 25 years, Mike has been working hand-in-hand with CEOs and marketing and sales executives to help them create strategic revenue growth plans, compelling marketing strategies and remarkable sales processes that shorten the sales cycle and increase close rates.