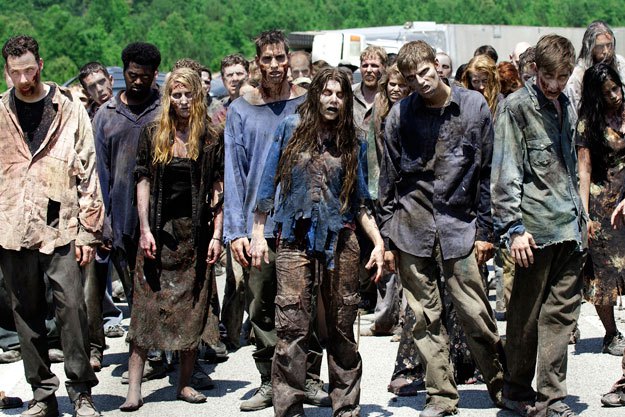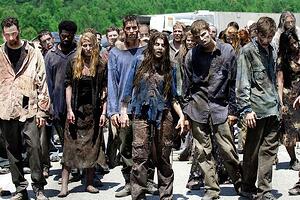 Let's face it: Before inbound marketing, we all pretty much did the same thing, and we did it over and over again, expecting different results.
To me, this sounds a lot like a zombie – just walking all over and hoping to run into a human to eat. You might be in that rut now. Here's how to tell.
If any of this sounds familiar, your marketing is like the walking dead:
"We go to the same trade shows every year and then, after each show ends, wonder why."
"We just can't seem to move the needle. Month after month, we generate the same results."
"The sales team keeps telling us that the leads we generate suck, and we don't know what to do differently."
"We're using a lot of the new tactics, like email marketing, social media, blogging and pay per click, but they just don't seem to be delivering like we expected."
"I keep hearing that our website should be generating leads, but we're lucky if we get two leads a month from the site."
Here's what you need to consider if you want to kill the zombies and turn your marketing into a scalable, repeatable, predictable lead-generation machine.
Rework your marketing strategy
It's the end of March, so you should have a 2015 Marketing Plan by now. But if it's underperforming, now is still a good time to rework the plan and save 2015. You can start from the beginning and get a solid inbound plan together in about 30 days, leaving you with plenty of time to generate leads for the business. Focus your energy on defining the personas for the prospects you want to attract, understanding their pains, easily articulating your solutions and then defining what makes your business remarkable.
This last part is the hardest, but don't skip it. Without solid differentiation, your marketing is always going to underperform.
Build an integrated inbound marketing program
Then, create a calendar of activities or tactics for the rest of the year, one that includes all of the inbound tactics we've been talking about in this blog for the past few years. Make sure content is the thread that binds all the tactics together, and make sure your plan includes monthly or quarterly circle-backs to adjust as you go.
Depending on your goals, consider quarterly or even monthly campaigns
In a previous article, I wrote about how quickly your program needs to pulse. If you have more aggressive goals, it needs to pulse more frequently. If your goals are more modest, the program can pulse more slowly. So if you have big, hairy, audacious goals, you need to be planning on a monthly campaign cycle. If you have more reasonable goals, a quarterly campaign cycle is probably going to be fine.
Make sure content is at the core of your effort
Inbound has such a strong reliance on content marketing that if you don't see your organization producing two or even three times as much content once you get started, you're probably doing it wrong. You really need to be blogging at least two or three times a week, producing original long-form content once a month (or at least once a quarter), turning that content into social conversations, email marketing and video marketing, and using that content to get the attention of influencers across your industry.
Track and test everything
Get excited about the transparency of the entire exercise. For once, you see what works and what doesn't work in real time. Blog article data is available the next day, as is email marketing. Landing pages can be tracked over a two-week period, and adjustments can be made to improve the conversion rate. Over the course of the month, you could potentially make 20 adjustments to your program to improve performance in the same month. If that doesn't get you excited, you might already be a zombie.
Just trying some new tactics and looking at inbound as a new approach to how you think about marketing is going to breathe new life into your program. It's going to invigorate you and your team. It should open up some conversations, require some education and hopefully get you thinking differently about how you market your company. After all, your buyers and prospects are all behaving differently, so your marketing should match.
Before you know it, you're going to see better results. More important, you'll have insight and real data to show what's working and what's not. Don't downplay or diminish this; it's one of the major benefits of inbound marketing.
Start Today Tip – Sometimes the first move is to simply admit that things can be better. If any of the quotes above sound remotely like your business, it's time to consider other options. Inbound marketing gives you an entire methodology matched with tactics, tracking, rhythms and real projections that tell you if you're on track or off. No more guessing. No more soft goals, like awareness or "likes," that get questioned by the board. Make the move to inbound today so you see the results you're looking for sooner rather than later.
Square 2 Marketing – Leading The Reality Marketing, Inbound Marketing And Inbound Sales Revolutions!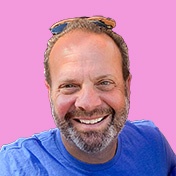 Mike Lieberman, CEO and Chief Revenue Scientist
Mike is the CEO and Chief Revenue Scientist at Square 2. He is passionate about helping people turn their ordinary businesses into businesses people talk about. For more than 25 years, Mike has been working hand-in-hand with CEOs and marketing and sales executives to help them create strategic revenue growth plans, compelling marketing strategies and remarkable sales processes that shorten the sales cycle and increase close rates.