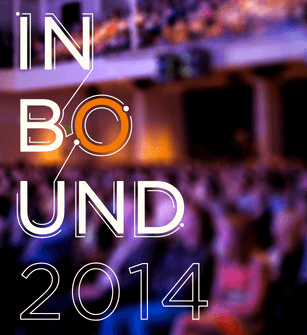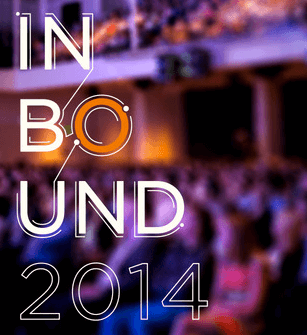 Where do you find 10,000 people passionate about inbound marketing? At INBOUND 2014, of course!
Last week in Boston, HubSpot hosted INBOUND 2014, which included a massive amount of keynotes, sessions and exhibitions.
From what most attendees called a "learnfest," everyone who spent the week came away with golden nuggets that are sure to improve their ability to help businesses get found, get leads and close sales.
Here are a few of the most important lessons we found most valuable.
It has been obvious to us and others running an inbound marketing agency that sales is an integral part of the process. Simply generating leads for your business isn't going to impact revenue without a direct connection to sales.
Inbound Sales is a methodology, similar to Inbound Marketing, that applies a process so that sales people educate, advise and help, rather than sell. At INBOUND 2014, HubSpot announced a number of tools, including Signals, Sidekick and HubSpot CRM, that have all been designed to support an Inbound Sales methodology.
Once these products hit prime time, the progressive agencies should be considering an inbound sales engagement to transform your sales effort from old school to new age.
Content Creation Has To Be Strategic
There were quite a few sessions that focused on search engine optimization, content marketing and creating an experience for your website visitors that is truly remarkable. What did all of these sessions have in common? The idea that your content creation efforts have to be strategic.
This means that you have to think three to six months ahead and create content that is tied to all of your marketing efforts. To do this, we use a hub-and-spokes system that we're going to share with you over the next few weeks.
Start with the keywords you want to be found for and the questions your prospects are asking during the sales process. Once you have these, build your content (long-form first, short-form next) in a way that supports the keywords and questions. Stick with this effort for at least 30 days. Don't go a mile wide and an inch thick, but rather an inch wide and a mile thick if you want to hit the first page of Google, which will drive visitors and leads for your company.
Have A Sense Of Urgency In Everything You Do
Malcom Gladwell spoke to all 10,000 attendees and referenced the difference between those who succeed wildly and those who seem to struggle. Sense of urgency drove Steve Jobs to take what Xerox's PARC research center created and turn those technologies into Apple.
You need to have a sense of urgency with your business. You should be moving away from any unproductive or underperforming processes and trying something new. Don't let fear hold you back from trying new marketing and sales methodologies.
The Inbound Marketing Agency Is Still Evolving
There was a wide variety of HubSpot partners presenting an even wider variety of topics. Some were technical, and some were more strategic, but the most significant takeaway was that this community is evolving – and very quickly.
The process of planning, implementing, managing and optimizing inbound engagements for businesses of all shapes and sizes is a "work in progress." New tools, new processes and changes in inbound systems are separating the distance between the best inbound agencies and those that are still getting started.
If you missed the event this year, start planning for attendance next year. This is the only place on the planet where you're able to rub elbows with people who are violently passionate about inbound.
Start Today Tip – My best advice for you today is to make a commitment to staying connected to the community of inbound professionals, both those in sales and those in marketing. This movement is picking up speed, and it's coming to a board meeting near you soon – if it hasn't already. You can wait for someone to introduce it to your business, or you can introduce it to your business and lead the inbound transformation at your company. Either way, we feel strongly that everyone will be inbound sooner rather than later.
Square 2 Marketing – Leading The Reality Marketing And Inbound Marketing Revolution!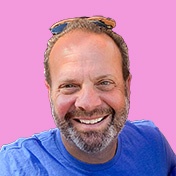 Mike Lieberman, CEO and Chief Revenue Scientist
Mike is the CEO and Chief Revenue Scientist at Square 2. He is passionate about helping people turn their ordinary businesses into businesses people talk about. For more than 25 years, Mike has been working hand-in-hand with CEOs and marketing and sales executives to help them create strategic revenue growth plans, compelling marketing strategies and remarkable sales processes that shorten the sales cycle and increase close rates.