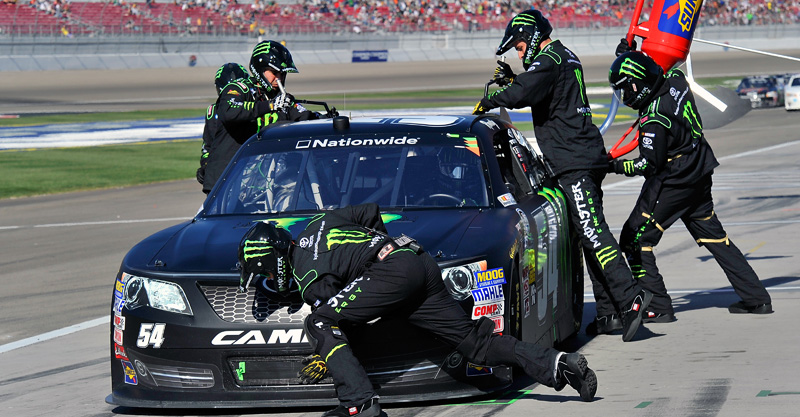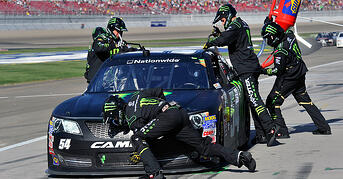 If the goal of your inbound marketing website is to generate leads, your site needs to be fueled with educational content month in and month out.
If you consider today's buyer behavior, you should know that your prospects are coming back to your site month after month – maybe even week after week, especially if you do a good job and give them an experience worth talking about.
Why is that? If you provide them with educational content, they are likely to come back looking for more. After all, what they wanted the first time they stopped by is unlikely to be what they want on their second, third or fourth time visiting your site. That's right: Your prospects are coming by more than once.
So, how do you keep feeding them content until they are ready to move from lead to customer?
Unfortunately, the answer is complicated. Each business, each individual business leader and each industry performs slightly differently. I actually read the other day that there are "no best practices" when it comes to website design. Each site needs to be tested and optimized individually.
However, there is a plan you should consider when thinking about keeping your website fueled with content marketing.
Strategy Before Tactics
One lesson we learned early on is that you must always develop your web marketing strategy before you start redoing your website, creating any content or writing your first blog article. We see this mistake made time and time again. Jumping to the tactics is fun, and it's what most agencies are good at. But, moving into tactics without a plan (and that means more than just defining personas) is a major mistake that will cost you time and money.
The More Content, The More Leads
We've probably executed over 120 inbound marketing programs over the past couple of years, and it's become obvious that the more content you create, the more leads you're going to get. You might get lucky and produce one piece of content that generates hundreds of leads, but the chances that your program will work like this are not in your favor.
If you're like most, you need to consider doing something new every single month. It doesn't have to be huge, but it does have to be new. The reason is mentioned above. Today, people come back time and time again. They are looking for new content. The more you have, the more they convert and share. This means more leads for you. If what you had on the site this month is different from what you had last month, you have another chance to turn that anonymous visitor into a lead.
Connect All Of Your Inbound Marketing Efforts
It's not enough to have new content on your site. It has to be promoted on your blog, on social media, in guest blog posts, by influencers in your industry, in your email campaign and through lead-nurturing efforts. And your sales team has to carry the content message out to prospects personally. It's not easy, and it takes a coordinated plan. But, done right, it improves performance 10 times over.
Make Sure Content Complements The Story
If your website doesn't tell a compelling, engaging, emotional story, all might be lost. If it does, your content has to complement that story. It has to be delivered in the same voice and tone. More important, it has to be delivered in context.
This means that you can't promote top-of-the-funnel (awareness) No-Risk Offers to people on pages related to making a final decision. It means that if you promote bottom-of-the-funnel (decision-oriented) Direct Business Offers to people just starting their research, you're going to experience super low conversion rates and a low number of leads. Content in context is critical to turning your website into a lead-generating machine.
Measure Your Prospects' Connection With Your Content
Inbound marketing delivers the power of real-time, data-driven decision making based on your actual metrics and analytics. It doesn't matter that best practices are a thing of the past. You don't need them anymore. Now that you have performance data on your website, that's enough for you to make solid decisions, adjust your efforts and drive results up and to the right.
Retire content that isn't converting. Adjust the marketing for content that is underperforming. Double down on content that is driving results.
Never before in the history of marketing have you had the power to make real-time adjustments to impact results this week, not next month.
Start Today Tip – You have to evaluate everything. I know there are marketing tactics you're executing right now that are returning low or no results. It might be your website. Regardless, you have to identify them and stop them. Replace them with investments in a redesigned website, content that helps your prospects make safe decisions and buyer journey experiences that deliver this content in context to your prospects' requirements.
Take a look at the October issue of 2Inbound: All About Websites – Everything You Need To Turn Your Site Into A Lead-Generating Machine.
Square 2 Marketing – Leading The Reality Marketing And Inbound Marketing Revolutions!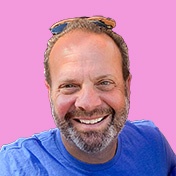 Mike Lieberman, CEO and Chief Revenue Scientist
Mike is the CEO and Chief Revenue Scientist at Square 2. He is passionate about helping people turn their ordinary businesses into businesses people talk about. For more than 25 years, Mike has been working hand-in-hand with CEOs and marketing and sales executives to help them create strategic revenue growth plans, compelling marketing strategies and remarkable sales processes that shorten the sales cycle and increase close rates.