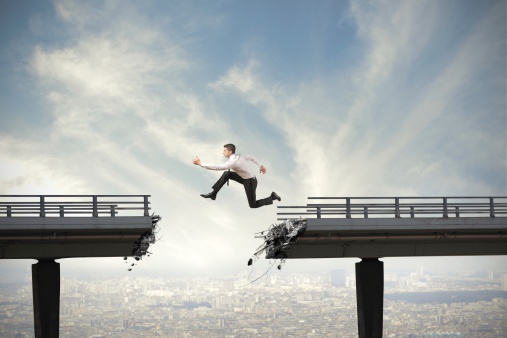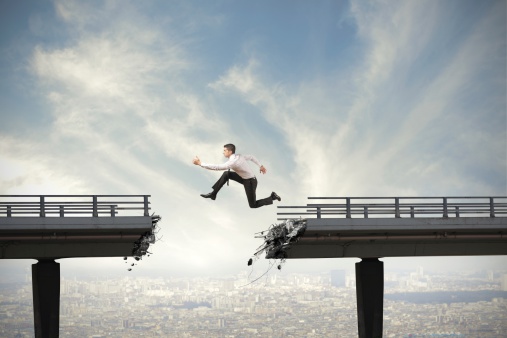 It's a common inbound marketing challenge: You want to rank for a highly competitive keyword.
You understand the challenges, the competition, the required investment and the patience you need to rank for highly competitive terms. Even though you're aware of all these issues, you still want to make an effort to get in the game on a particular term.
From an inbound perspective, what's involved in ranking for a keyword that's coming up in the upper 90s of difficulty rating?
One of the most common questions associated with search engine marketing is: What does that difficulty rating actually mean? Let's answer this question first because that's much easier to do. The Google keyword difficulty rating is a numeric representation of the number of pages trying to rank for your exact keyword. The more sites (and people) competing for it, the higher your number. Keywords in the 90s are very difficult. Keywords in the 70s and 80s are moderately difficult. In our opinion and experience, anything under 70 isn't very difficult at all.
The next question is: How do you get ranked when your keyword has a difficulty score of 90 or above? This question is a lot more complicated – and so is the answer, so bear with me.
Content Quality
You're in a competition. Your content marketing has to produce better content – meaning higher quality, more creative, more innovative and more contextual – than EVERYONE else who's looking at that same keyword or keyword phrase.
That's really how you need to view it. First, get a look at who you're competing with. Do this simply by searching for the keyword and seeing who comes up ahead of you.
More than likely, some of them are going to be much bigger, with much greater budgets. That doesn't mean you can't outsmart them, outmaneuver them or be more creative than them – but it won't be easy. Start planning your attack today. What are they missing? What do your prospects want that your competition might not be creating or delivering? The more creative you get, the greater your opportunity to jump over them in the rankings.
Content Frequency
I'll repeat: You're in a competition. Along with needing to be better, you have to do more. You must not only match, but also outpace those competitors who are ranking above you. Again, it's likely that the companies ahead of you have more people, more resources, bigger budgets and the ability to produce more content, but you need to make an effort to keep up. While you may not necessarily have to do more than they're doing, you need to do more than you're doing right now.
One of the frequency tricks we learned is that it sometimes comes down to focus, as opposed to simply doing more. Here is an example: In the past, we used to blog five times a week, and it was about anything that seemed interesting to me. This basically translated to two or three articles per topic each month, spanning about 10 different topics or keywords. Once we focused on a single keyword, keyword phrase or contextual question per month, we saw significant improvements in ranking for that keyword.
Your Competition
This is a difficult topic, one that clients sometimes have trouble getting their heads around. I hear this common concern often: "We used to be on the first page for this term, and now we're not." OK, but remember, other people are doing their best to be on the first page, too, and we actually have no idea what they're doing. Your efforts are getting you the rankings you have, and they're efforts are impacting the results as well. I know this is confusing, but my point is that it's a moving target. Just because you do your best, that doesn't always mean you're going to move up – because your competitors are doing something, too. Keep that in mind.
Your Ongoing Job

Don't assume that because you used to be on the first page, you're always going to be on the first page. In fact, if you're not working on this every month, you're going to see your rankings slip and degrade at a much quicker pace than ever before. This means you need a monthly effort to create content, add indexed pages, drive referral links, gain social shares and connect with influencers who already have high domain authority.
Search engine optimization has to be an integral part of your ongoing inbound marketing machine, and you must have the strategy in place to support this month over month without end. Stop this effort, and watch your website visitor numbers drop to previous levels faster than you can say, "What happened to all my website traffic?"
Tracking And Testing
Today, there are tools to see exactly how you're doing, what's working and what's not. But, you need these systems in place to do the analysis, review the results and make some adjustments accordingly.
Let me give you an example: As you might expect, we're continuously aiming to rank for the term "inbound marketing," which has a difficultly rating of 96 to 98 (I've seen this fluctuate a bit, if you're wondering about the range). With 8,600 monthly searches, it's one of the most popular, relevant terms. So, for months, we focused our content – specifically blog content because this usually ranks highly if it's done right – and moved into the top ten, which is the first page. Nice, right?
Then, we moved to a monthly topic focus and left "inbound marketing" behind, only to see our rankings drop to 18. We adjusted our campaign to do a split, with 50% focused on our original term, and we saw our rankings come back up to 14. Keep in mind that this wasn't the only tactic we were working on at the time, but for the sake of this conversation, consider the impact of the change on our rankings and traffic results. Now, we're moving that split: 80% on "inbound marketing" and 20% on other related inbound content. We've seen the rankings tick back up, but it's hard to crack the first page for highly difficult terms.
You should also be seeing the importance of the idea that you can't give up. Your competitors are definitely not giving up, and you need to stick it out – trying, testing, experimenting and looking at the results until you get to your goals. For the first time in the history of marketing, you have everything you need at your fingertips to drive more people into the top of your sales funnel month over month.
Start Today Tip – Like a broken record, you can't do anything without a plan. You see how connected search is with your website, your content strategy, your blogging effort, your influencer marketing and other tactics. One of the major mistakes people make is going a mile wide and only an inch deep. It's what we did initially, too, trying to cover a lot of areas superficially. When you go deep on a topic, you're going to see some of the traction you're looking for. Once you get this traction, double down on your efforts.
Square 2 Marketing – Leading The Reality Marketing And Inbound Marketing Revolutions!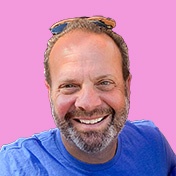 Mike Lieberman, CEO and Chief Revenue Scientist
Mike is the CEO and Chief Revenue Scientist at Square 2. He is passionate about helping people turn their ordinary businesses into businesses people talk about. For more than 25 years, Mike has been working hand-in-hand with CEOs and marketing and sales executives to help them create strategic revenue growth plans, compelling marketing strategies and remarkable sales processes that shorten the sales cycle and increase close rates.