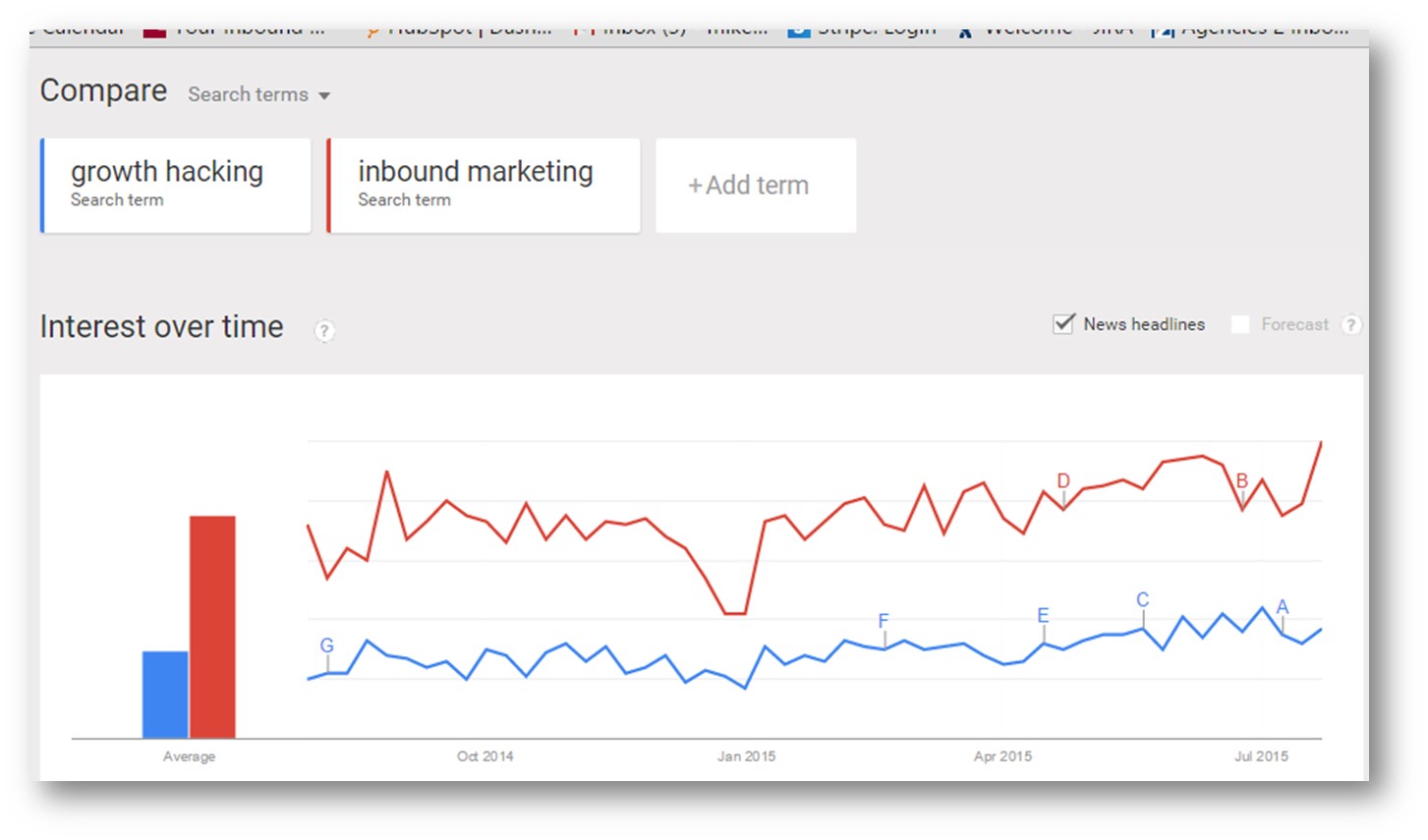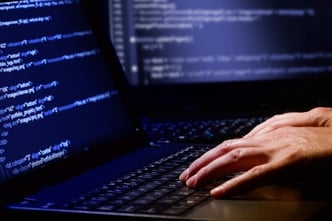 Reading "growth hacking" and "Donald Trump" in the same sentence is an odd juxtaposition, indeed. But these two disparate concepts share common characteristics.
First, they're both undeniably provocative. Second, they're entirely overrated.
Trump's bombastic commentary since he's been in the spotlight as a 2016 presidential candidate has relegated his candidacy to a sideshow. (In fact, the Huffington Post has stopped covering Trump's presidential bid in its "Politics" section. You'll need to check "Entertainment" for the latest updates.)
Growth hacking, with all its Trump-like trendiness and popularity, is also a sideshow.
Growth Hacking Vs. Inbound Marketing
Growth hacking is a relatively new online marketing tactic that uses a low-cost and random approach to fueling an organization's lead generation. If you know inbound marketing, growth hacking might seem parallel to it; both growth hacking and inbound marketing rely on data generated by the behaviors and actions of your prospects.
But how this data is used differentiates growth hacking and inbound marketing. Just like a computer hacker attempting to infiltrate a server by trying different variations over and over again until getting in, a growth hacker tries anything possible (even in some cases the unethical) to generate improvements in online performance.
While growth hacking champions constant and frequent iterations, inbound marketing champions strategy before tactics. Inbound takes a well-thought-out marketing strategy and aligns it with proven, scientifically tested lead generating growth tactics.

Take a look at this search comparison between the terms "growth hacking" and "inbound marketing."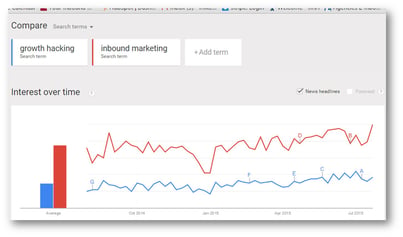 Inbound marketing has more than double the search volume of growth hacking, and for good reason. It's arguably more than twice as valuable to businesses seeking growth.
To be fair, the appeal of growth hacking to small- or medium-sized businesses is simple: take a limited or nonexistent marketing budget and apply repetitive, data-driven adjustments to your website to generate more leads and sales (i.e., growth).
Spending a fortune on traditional (and intrusive) "outbound" marketing efforts like commercials and advertisements isn't even appealing to businesses with the ability to afford it. Growth hacking seems like a cheaper, more effective alternative for improving your marketing on a regular basis.
But growth hacking isn't designed for long-term success nor does it effectively integrate ALL the marketing tactics required to drive sustainable, repeatable, predictable long-term growth.
Inbound marketing is designed to promote organic growth and earn a prospect's attention by using educational content, an integrated search strategy, effective social media engagement, email marketing, lead nurturing and proven ongoing conversion optimization techniques to drive leads from all stages of the sales funnel.
A common inbound marketing strategy is to start with a prospect's question and create educational content that answers that question, such as a whitepaper, and make it available for download through a landing page on your website in exchange for an individual's email address (and perhaps a little more information). Gated content allows businesses to learn about prospective customers. After we know who they are, we continue to educate them through strategic lead nurturing campaigns.
Why You Should Throw Growth Hacking In The Garbage
Champions of growth hacking advocate locking users out of an entire website unless they "pay" for access by signing in with their personal information. Many of the basic growth hacks suggested to businesses are hinged on such prospect-unfriendly actions.
You'll find evidence of this tactic in action over at Growth Hacker TV, where access to most content (namely recordings of low-quality video calls posted online) is restricted unless a user signs up.
Unfortunately, many genuinely brilliant marketing ideas are shortchanged and labeled under the umbrella of growth hacking.
Yes, Hotmail's inclusion of links to its service in your email signature and Dropbox's "refer-a-friend for more storage" tactics have become seminal examples of successful growth hacks. But don't forget that growth hacking also encompasses automatic tweets and shares without express consent of the account holder along with other ethically questionable tactics.
You might be tempted to jump on the growth hacking bandwagon, and if you do you might see some quantifiable growth. But once that quick surge in growth dissipates, where do you go from there? This is where inbound marketing far outpaces the lead generation and associated growth promoted by growth hacking.
Inbound is designed for the long game and growth hacking is meant for the short game.
When it comes to your business, which game would you rather win?
Start Today Tip: Gating content is advocated as both an inbound marketing tactic and a growth hack. However, gated content dissuades your target audience unless people want the content so bad that they're willing to exchange their contact information for it. How could your readers crave your content if they've never had a taste of it in the first place? Keep most of your website ungated. Let your prospects read your blog and browse your site. But put your strongest pieces of content behind a gated landing page. When you've convinced your readers that you create awesome content, they'll be happy to trade their email address in order to get more.
Square 2 Marketing- Leading The Reality Marketing, Inbound Marketing And Inbound Sales Revolutions!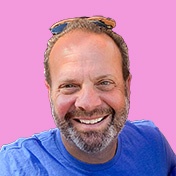 Mike Lieberman, CEO and Chief Revenue Scientist
Mike is the CEO and Chief Revenue Scientist at Square 2. He is passionate about helping people turn their ordinary businesses into businesses people talk about. For more than 25 years, Mike has been working hand-in-hand with CEOs and marketing and sales executives to help them create strategic revenue growth plans, compelling marketing strategies and remarkable sales processes that shorten the sales cycle and increase close rates.