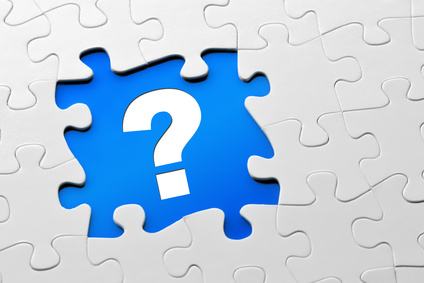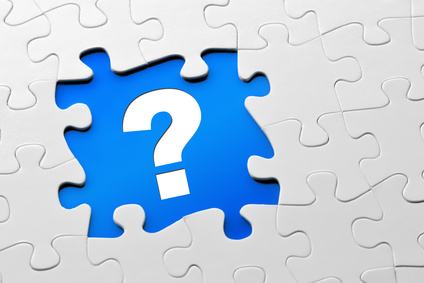 This article about inbound marketing and the advertising during the Super Bowl should have probably been published on Monday, but we had something else scheduled. In an attempt to do a Throwback Thursday to Sunday's Super Bowl, I want to mention how shocking it was to me that not one of the ads on Super Bowl Sunday had any inbound marketing elements.
Well, I guess I'm not really that surprised. Mainstream ad agencies (using TV advertising in particular) are still behind the adoption curve with regard to inbound marketing. Even so, with all of the buzz around multi-screen experiences and social media, I expected more.
Let me also go on record as saying that I didn't watch the entire game from end to end. I didn't see every single ad. As I mentioned last Friday in my article, who does watch the whole thing without missing a single second? So, if I missed any application of inbound, please let me know. Seriously!
I'm even more surprised at how easy it would be to extend the experience from a Super Bowl ad into other marketing vehicles. Today, I'm going to offer a public service to all non-inbound agencies by taking three of their big-game ads and illustrating how to make them inbound.
Kia – Pierce Brosnan drives his Kia SUV through what ends up being a relatively ordinary experience
If we wanted to add some inbound marketing to the ad experience here, we could have easily had a much more prevalent link featured at the end of the ad. It would take visitors to the Kia website to see the SUV from the inside – from Pierce's perspective as he drives along that snowy road.
The users could virtually touch and adjust the features, go faster, put on the wipers, play with the radio or navigation, adjust the seats, etc. But, in order to get into the car and experience the drive like Pierce, they'd need to provide their contact information. How many leads for the Kia SUV would have been generated that night? One percent of 130 million people is a VERY big number.
Loctite – Seemingly ordinary-looking people dance around with their Loctite fanny packs, showing what they glued and ending with #WinAtGlue
Adding some inbound to this ad would have be even easier. Instead of wrapping up with the hashtag (I'm not even sure what they wanted me to do with that), we would have ended up with a URL, such as www.loctite.com/whatyouglue. There, people would be able to download tips on gluing, uses for Loctite glue, maybe even some of the stranger items Loctite has successfully stuck together. In addition, people could post their own glue pics and stories to the page for others to see how they use the product.
Again, there'd be a small price to pay to post or download – a simple email address to generate leads for the company. Once they had the leads, they could easily nurture them, using a single email with an offer code for a small discount to try Loctite. Leads generated ... revenue delivered ... inbound!
Always – Like A Girl!
I don't feel like I have to explain this ad because it was, by far, one of the best, getting the most buzz since the ad debuted. It's been viewed 54 million times on YouTube, and it was estimated that over 100 million people saw it during the big game. Great idea, great execution.
Yet, if we added an element of inbound to this ad, it'd be a home run. With a simple vanity URL, there'd have been millions of women and young girls visiting the Always site and downloading an e-book on 10 Ways To Nurture Your Daughter's Self-Esteem As She Goes Through Puberty. Again, once the download is complete and the personal information has been shared, a lead-nurturing campaign – one designed to introduce the prospective customer to the Always product line in a non-sales manner – would generate a significant increase in revenue.
More important: In all of these scenarios, these brands would have created individual connections and relationships with each of their customers, opening the door to sell new products, increase the usage of current products and grab some of that precious brand equity so coveted by people who sign off on these large advertising expenditures.
It's hard for traditional marketing executives, those who have been successful buying, creating and using advertising to build brands, to consider that building the brand is just as much about driving revenue as it is about having people know your name. One day, inbound will be in every Super Bowl ad and every print ad. It'll be a required element in all marketing tactics. Until that day, we'll continue to evangelize, teach and support how it improves the overall return on investment in marketing.
Start Today Tip – It's not hard to convert traditional marketing tactics into inbound tactics. It just takes thinking, strategy, an understanding of how inbound works and the recognition that buyers are hungry for information. Once these pieces fall into place, the rest is actually quite easy. For some guidance on how to add inbound to your current marketing mix, check out our e-book by clicking the button below.
Square 2 Marketing – Leading The Reality Marketing And Inbound Marketing Revolutions!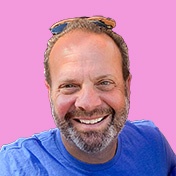 Mike Lieberman, CEO and Chief Revenue Scientist
Mike is the CEO and Chief Revenue Scientist at Square 2. He is passionate about helping people turn their ordinary businesses into businesses people talk about. For more than 25 years, Mike has been working hand-in-hand with CEOs and marketing and sales executives to help them create strategic revenue growth plans, compelling marketing strategies and remarkable sales processes that shorten the sales cycle and increase close rates.