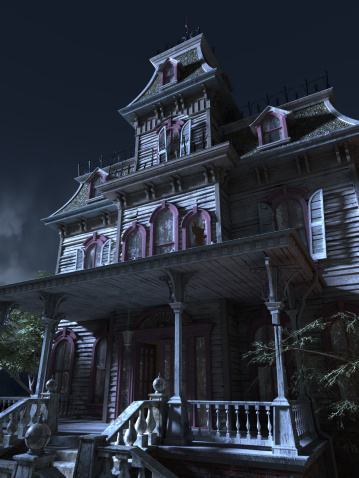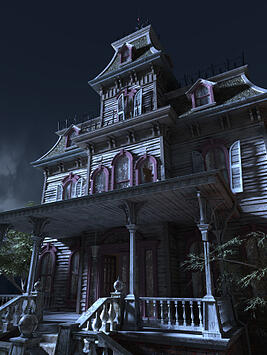 If you've learned anything about inbound marketing, it's that it gives you the chance to create experiences for your prospects.
Since it's Halloween on Friday, we have an opportunity to compare the experience you get when you visit a haunted house to the way you should be thinking about your website design.
Create Anticipation, And Do It Early
We've all been to haunted houses, and the experience starts while we wait in line. Scary music, fog machines, spooky scenery – all of these things get us in the mood to be scared. Believe it or not, your website has the ability to create anticipation, too.
When people arrive on your home page, they need to be sucked in. They need to see words and images that engage them and connect them emotionally to your story. They need to feel that you understand their pain, that you have a solution to it, that you do something others in your industry don't and that other people (just like them) have seen their pain assuaged by working with your company.
Surprise Them When They Least Expect It
The element of surprise is the key to a fantastic haunted house experience. When a zombie jumps out of the shadows and touches your arm, everyone jumps. The adrenaline starts pumping, giving you that feeling you're looking for.
You should be thinking about doing something similar on your website. One way to do this is with content marketing. Offer your visitors very creative, educational content at the perfect time in their buyer journey. Highly visible, engaging, graphic CTA buttons with compelling content offers should pop up at the perfect time and surprise your visitors into clicking on them and becoming your hottest lead.
Think Through The Entire Experience
Haunted house designers are highly creative, but they are also highly formulaic. They know exactly how to manage their visitors, weaving people through the different displays and integrating sound, visual components, movement and human elements to create a remarkable experience.
Again, you need to think about your website visitors the same way. After they enter your site, where do you want them to go next? Why? Think this through. Make sure there are buttons and links on the home page that push your visitors to those secondary pages to continue the experience.
Pay Attention To The Details
We all remember the best haunted houses. They are the ones with the most intricate details. The best make-up, the wildest effects, a moving floor or amazing smoke machines add to the scariness of the house. These details are what trigger visitors to tell their stories and drive even more visitors through the doors.
If you pay attention to those same details with your website, then regardless of whether your visitors buy from you or not, they're going to be telling other people, "You really need to check out this website – it was remarkable." What details are we talking about? Interactive apps are one of them. These little site additions that help tell your story do wonders for turning visitors into leads. Another is educational videos or a video series that people use to get smarter after visiting your site.
Last but not least, how you treat your visitors and how you talk to them is part of the details, too. After someone downloads a free report or views your educational videos, you need to continue offering to help him or her in a remarkable way. Lead nurturing (done well) is an easy way to get people talking about your company, sharing those emails and driving even more visitors to your site.
Measure Effectiveness By Tracking
The best haunted houses ask their visitors how the experience felt. "Did we scare you? Would you tell your friends about it? Would you come back again? What could we do to make it scarier?"
You can do the same with your site. You want your visitors to come back again and again. Today, people do that. Don't worry about tracking unique visitors anymore. Just watch that the number of total visitors goes up month over month. Track the sitewide conversion rate as well as the conversion rate on key landing pages. This is a very good indicator of whether your site is adding value to your visitors.
There are advanced tracking tools, too. Heat mapping tracks mouse movements, and eye tracking keeps tabs on what your visitors are looking at while on your site. You should also be looking at exit pages, average time on site and a handful of other useful but far less complicated tracking metrics.
Don't be scared if you haven't done much of what we've talked about here. The days of doing a site every three years is long behind us. Today, you're able to make changes almost every single month, and you should consider your site an ongoing work in progress. The best way to optimize your site is to make small changes monthly so that you never fall behind and you continuously upgrade the visitor experience.
Start Today Tip – Give your site a quick review, and make a list of all the upgrades or updates you think you need. Make the list extensive. Let a professional or two look at your site, and ask them what they think your site needs. Next, prioritize the list and work with your website development team to identify what might be done this month, next month and the month after that. Create this agile development list every month, and start working on your site monthly. It contributes to a more continuous improvement methodology around the metrics on your site, like visitors and leads, giving you a more predictable ability to drive leads for your business.
Square 2 Marketing – Leading The Reality Marketing And Inbound Marketing Revolutions!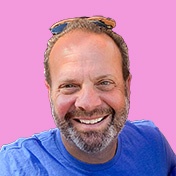 Mike Lieberman, CEO and Chief Revenue Scientist
Mike is the CEO and Chief Revenue Scientist at Square 2. He is passionate about helping people turn their ordinary businesses into businesses people talk about. For more than 25 years, Mike has been working hand-in-hand with CEOs and marketing and sales executives to help them create strategic revenue growth plans, compelling marketing strategies and remarkable sales processes that shorten the sales cycle and increase close rates.