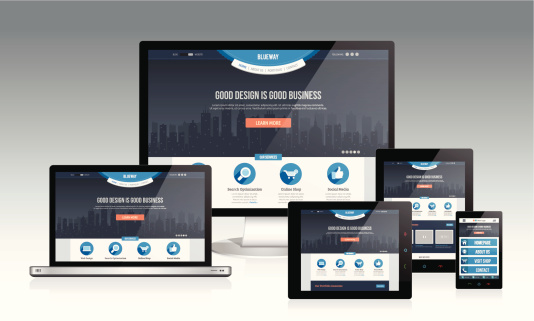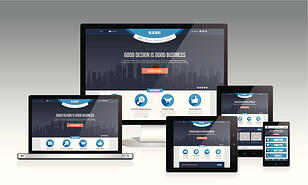 Everyone knows that you need a website, but does everyone know the difference between an inbound marketing website and one that supports traditional marketing programs?
We've reported in the past that, according to Google, 9 out of 10 people say they visit a business' website before calling or contacting it in any way. If this is true (and we believe it is), your website has some very heavy lifting to do in order to turn these visitors into leads and customers for your business.
Here are some of the elements to consider when evaluating your current website.
A Personalized Experience
Your prospects are looking for a personal experience. The more personal it is, the more remarkable your company feels to them, the more emotionally connected they become to your business and the more likely they are to work with you.
You shouldn't consider any website design, website plan or website work that doesn't include the ability to personalize the content delivered to your prospects. This means that once they download something, they should not be offered that same content the next time they visit your site. Instead, they should be offered something relevant to their personal information.
This might be content that's specific to their industry, role or buyer journey. But, don't limit how you think about personalizing the experience. Today, you're able to personalize pictures, page copy, messaging and other elements to deliver an experience that rivals Amazon or Netflix.
This effort also includes ensuring that your site is responsive. These days, around 20 percent of your visitors are landing on your site with a smartphone or tablet. If your site doesn't work perfectly on these devices, you're going to be delivering a less-than-remarkable experience that falls flat.
A Story That's About Them, Not About You
This is, by far, the biggest mistake that most people make with their website: They make it all about themselves. Instead, make it all about your customers or clients. Even the words you use should make visitors feel like you're speaking about them on your site. Don't use terms like "our," "we," "us" or your company name. Use ones like "you" and "your." This seems like a subtle difference, but it makes your prospects feel like you care about them.
Warning! It's much harder to write about your prospects than it is to write about yourself. You know everything there is to know about you and your business. You probably know a lot less about your prospects. Take this opportunity to learn more about them: what they like and don't like about your industry, what makes them nervous and what makes them wildly happy. These are important answers to even more important questions.
Content For Everyone In The Sales Funnel
You know you need educational content. Everyone and their brother is talking about content marketing. But, did you know you need content for every stage of your sales funnel and every stage of a prospect's buyer journey? You need content for people doing research, for people who are considering different options and for people in the decision-making phase. If you leave any of these phases out of your content strategy, you run the risk of losing a prospect and limiting the effect of your inbound marketing program.
An Active Blog Based On Keyword Strategy
Again, everyone knows you need to blog. But, you have to blog with keywords in mind. Yes, blogging drives website visitors, but only if it's done properly. Take the time to do the right keyword research and create an effective keyword strategy that aligns your content with your website work.
Make sure your content is answering strategic questions – those that form in the minds of your prospects – and that your blog article creation is aligned perfectly with your content marketing strategy. If, for example, you have a new e-book on your site, you need to be talking about it in your blog and encouraging people to download this long-form content. This is how you use your blog to drive leads.
Landing Pages Vs. Content Pages
Finally, your website strategy needs to distinguish between landing pages and content pages. Landing pages are those site pages that provide people with the opportunity to download content in exchange for their contact information. Content pages are those that have detailed information on your most important keywords.
Remember, Google and the other search engines rank webpages, not websites. So, you need content pages on your site that focus on your keywords or keyword phrases. On our site, for instance, there is a page dedicated to Marketing Strategy because we want to be found for that phrase. Sometimes these are product pages or services pages, and sometimes they actually answer a question for your prospects. Regardless, having a solid website strategy before you start designing and building ensures that you end up with the right pages on your site.
Start Today Tip – Once you commit to inbound marketing and inbound sales, you're going to want to make some modifications to your website. You might even want to relaunch it entirely. Either way, don't jump into this effort without planning out your entire inbound program. Once you have the full plan and strategy, redoing your website becomes much more manageable. Keep in mind that an inbound website and a more traditional website are two very different projects. If you want an inbound marketing website, make sure you have an inbound marketing agency helping you.
Check out the October issue of 2Inbound, which is dedicated to everything about your webiste.
Square 2 Marketing – Leading The Reality Marketing And Inbound Revolutions!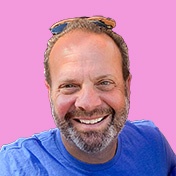 Mike Lieberman, CEO and Chief Revenue Scientist
Mike is the CEO and Chief Revenue Scientist at Square 2. He is passionate about helping people turn their ordinary businesses into businesses people talk about. For more than 25 years, Mike has been working hand-in-hand with CEOs and marketing and sales executives to help them create strategic revenue growth plans, compelling marketing strategies and remarkable sales processes that shorten the sales cycle and increase close rates.