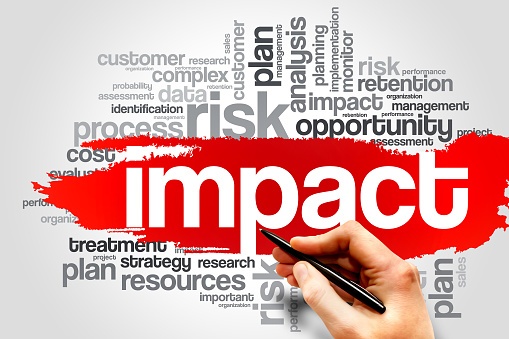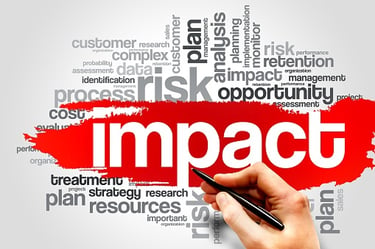 Last week, I spent a couple of days at an agency CEO Summit. The major takeaway was that agencies need to get more active in generating business results for their clients. Those business results might include new customers, average revenue per client, butts in seats, people in beds or increases in sales of specific products.
Traditionally, agencies have been good at delivering soft metrics like brand equity, market share, impressions and awareness. Today, clients are tired of these soft metrics and are requiring their agencies to understand their business well enough to drive the real results mentioned above.
Inbound marketing is one of the only ways to drive the business results demanded by today's business leaders.
Match Marketing To Your Quantitative Goals
You need mathematicians, scientists and engineers to help you marry your business's measurable goals directly to the metrics associated with marketing and sales. If you are aiming to generate an additional $20 million in incremental revenue in 2016, and you know that 50% is coming from new business and 50% is coming from current customers, you need a marketing strategy (and tactics) that will mathematically deliver these numbers.
Based on your average revenue per new customer and your average revenue per current customer, how many actual orders do you need? What is the close rate on new versus current customers? How many website visitors do you need to drive this type of volume? How can you use marketing to increase the average order size so that you need less orders? What is your current sales cycle, and could you potentially shorten it to realize more revenue in 2016?
These questions and others contribute to the creation of a tactical inbound marketing and inbound sales plan that perfectly aligns with your overall business goals. If you're not having these high-level strategy conversations with your agency, you're not having the right ones.
Tailor All Of The Inbound Tactics To Specific Business Results
Once the business results are agreed upon, you need to create tactics that are laser-focused on delivering those results.
For instance, if the business goal is to increase average revenue per customer, the tactics have to focus on communication: making the customer aware of all the services provided, incentivizing them to try new services, educating them on why additional services help them achieve their objective, regularly sharing stories of other customers who benefited from extending their services with your business.
The specific marketing tactics might include email marketing, text messaging, lead nurturing campaigns, dedicated services pages on your website and private webinars for customers. They may also entail support for the services team so they're able to tell the right story to the right customer at the right time, as well as follow up with information that moves the sales process forward. All of this must be perfectly orchestrated and organized to create a remarkable experience for the client's customers. That's inbound marketing, and it drives business results.
Make Your Marketing Team Accountable
We have to talk about accountability. No one really wants to be accountable if they can avoid it. But, today's CMOs, VPs of marketing and agencies are being held much more accountable for the business results – and they should.
When it comes to results, it's important for you to find partners and team members who are willing to take on the difficult challenge of being accountable, who are able to set some performance-related expectations based on experience and who have demonstrated the ability to deliver on those expectations in a repeatable, scalable and replicable way.
Since the beginning of time, marketing and advertising agencies weren't responsible for too many quantifiable measures. They were responsible for developing creative and delivering stuff like ads, copy, design and media purchases. So, they only focused on the numbers they could control, such as impressions, awareness and identity. This limited accountability helped form their areas of expertise, and most agencies are awesome at delivering the items identified here.
It shouldn't be a surprise that they continue to hold onto these areas instead of evolving into agencies that want to be held accountable for their clients' business results. This presents an opportunity for the agency that's comfortable projecting business results and being held accountable for them.
However, without the tools, systems and process required to deliver those business results, the old agency skill set is dramatically under-equipped to follow through. What are those tools, systems and processes? That's where inbound agencies shine.
Start Today Tip – If your business is looking for results from your investment in marketing, you need a strategy-before-tactics approach. Marketing strategy is so often the missing link that connects general business strategy with marketing tactics. In addition, you need marketing tactics that directly impact results. Email marketing that gets current customers to buy additional services, as well as sales consulting services that help salespeople close a larger percentage of qualified leads, directly contribute to business results. Ask your agency or internal marketing team to adjust their effort to align with your business's strategic outcomes.
Square 2 Marketing – Leading The Reality Marketing, Inbound Marketing And Inbound Sales Revolutions!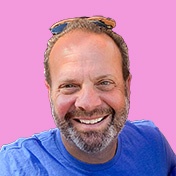 Mike Lieberman, CEO and Chief Revenue Scientist
Mike is the CEO and Chief Revenue Scientist at Square 2. He is passionate about helping people turn their ordinary businesses into businesses people talk about. For more than 25 years, Mike has been working hand-in-hand with CEOs and marketing and sales executives to help them create strategic revenue growth plans, compelling marketing strategies and remarkable sales processes that shorten the sales cycle and increase close rates.