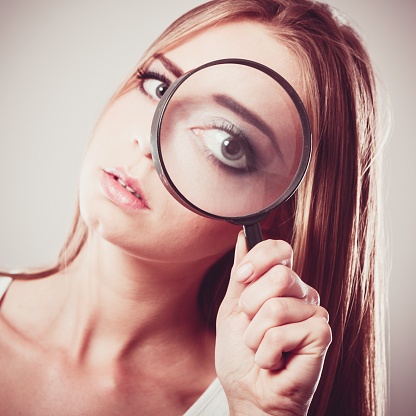 You Should Be Working On Your Website Every Single Day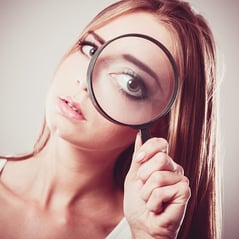 Do me a favor: Open up your browser, type in any search term and click on the first few websites that show up. If you're lucky, you'll see websites that look different to you than the ones you saw a few years ago. Hopefully, these new, longer, story-formatted websites look like your own site. If not, you have some work to do.
Today, our websites are dramatically different than the ones we did even 12 months ago. We used to do short-page sites (to fit in the laptop window) with a lot of copy. Each page had a similar design, and navigation was extensive because it had to help visitors get around the many site pages.
Now, you see long pages that scroll down the screen. There is no concept of the fold or what would fit into a browser's window. And since people are viewing websites on their phone and tablet, the pages need to work well in those formats, too.
But, there are some fundamental shifts in website strategy that you need to be aware of, and they fit perfectly with the inbound marketing methodology.
Don't Build A Giant Website
We use websites differently than we did a year or two ago, so you don't need a 100-page giant anymore. In fact, most of us don't spend more than a few minutes on any given site anyway. Going forward, you want to focus your energy and your budget on the most important pages. Which ones have the most traffic? Which ones are the most critical? Get those done and out first. You can add to them over time based on feedback from your visitors.
Add To Your Website Every Month
Scrap the idea that you have to take six months to deliver a website. These projects typically go over budget and are delivered late. Instead, work with your website design or inbound marketing firm to create a list of pages and features that can be delivered in 30 days. Complete those first. Then, work to come up with more pages and features that can be delivered over the next 30 days. Repeat one more time, and in 90 days, you'll have almost everything you need to drive leads with your site.
Prioritize The Site Features Based On Value And Leads
Now, create a list of "nice to have" features or additions that did not get done during the first 90 days, and prioritize those based on the value they contribute or the leads they're expected to deliver. While you might really want to have new pictures on three of the pages, it could be more valuable to develop a new landing page instead. Prioritize the landing page over the gingerbread-picture upgrades.
Optimize The Site Performance Weekly
In addition to new features each month, make sure you leave time to do conversion optimization. This is a requirement with inbound marketing, and it should be part of your website project plan and budget. You're going to want to optimize pages so they rank higher. You're going to want to make changes to landing pages so they convert better. And you're going to want to alter content flow based on user experiences and testing.
Set Lead Goals And Track Them Monthly
If you set goals and track them monthly, it will be obvious what's working well and what needs extra attention. Your website will transform from an electronic brochure into a lead-generating machine. Don't worry if you miss the goals occasionally, as long as you have a set of action items designed to make the necessary improvements. If you're doing this month over month, it's highly unlikely that you'll have a website that is NOT driving leads for your business.
Your website is going to be the cornerstone of any marketing you do. People are going to find you online and then visit your site. They are going to hear about your business and visit your site. You're going to encourage the people you meet to visit your site. Anyone who has any intention of ever doing business with you is going to head to your site first.
You can deliver a remarkable experience, and they'll stay with you. Or, you can deliver an ordinary experience, and they'll start looking for another company. The choice is actually yours.
Delivering a remarkable experience requires a number of considerations. These should be non-negotiables for you on every single page.
Your site pages need to have compelling, emotional messaging that draws a visitor in.
Your site pages need to have a well-thought-out story on EVERY page.
Your site pages need to quickly explain to new visitors why your business is different from others they may be considering.
Your site pages need validation and verification that you can do what you say you can.
Your site pages need to work on every device seamlessly.
You need to know what action you want the visitor to take on each page.
You need a compelling offer on every page to turn an anonymous visitor into a lead.
That offer has to match perfectly with where those visitors are in their buyer journey, which means you need pages, info and offers for people at the top, middle and bottom of the funnel.
You need to know exactly how each page is performing in real time.
You need to have the team optimize those pages weekly in order to improve the performance of your site

continuously.
Yes, all of this smart thinking and high-quality website design takes time, and the days of the $2,000 website are probably over. But, if you're working on your site every month, you should never need that big website redesign project that takes six months and costs tens of thousands of dollars. What you will need is to adjust your thinking. Create a better website over time if you want to get the best results from your marketing.
Start Today Tip – Apply inbound marketing to how you think about your website. Prioritize features and pages so that you can get something up faster, even if it's smaller. Plan to add pages and features to the site every month based on data, not your gut or qualitative feedback. After 90 days or so, you'll have a new website that does 90% of what it needs to. And, you'll be delivering a better, more conversion-oriented experience for your prospects, getting more leads and making decisions based on data, not hunches.
Need some immediate guidance and advice on your current website? Click the image below, and we'll get right on it. We'll schedule a call with you, one that involves giving you some improvements to implement.
Square 2 Marketing – Leading The Reality Marketing, Inbound Marketing And Inbound Sales Revolutions!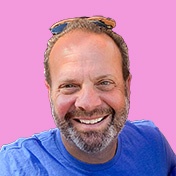 Mike Lieberman, CEO and Chief Revenue Scientist
Mike is the CEO and Chief Revenue Scientist at Square 2. He is passionate about helping people turn their ordinary businesses into businesses people talk about. For more than 25 years, Mike has been working hand-in-hand with CEOs and marketing and sales executives to help them create strategic revenue growth plans, compelling marketing strategies and remarkable sales processes that shorten the sales cycle and increase close rates.