Social Media Is A Superhighway For Inbound Marketing Lead Generation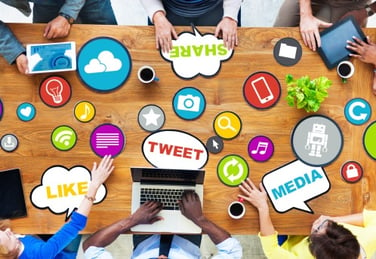 A lot of the inbound marketing agency programs we see have social media as part of their tactical plans, but the use of social media is limited to posting blog articles and improving the visual presentation of the business's social sites. There is so much more social can do to impact the performance of your inbound marketing program.
Instead of looking at social media as an outlet for content publication, change your perspective to think about social networking sites as sources of new visitors to your website, just like Google, Yahoo and Bing.
Here are six ways to turn your social media marketing into a major source of new leads.
Get Found On Social Sites
People are searching on Google right now for terms related to your business, but you've got that covered already with your on-site and off-site search strategy, right? You do have this, yes? OK, great. But, there are plenty of people searching for things related to your business on LinkedIn, Facebook, Twitter, YouTube and other social sites.
To make sure your inbound marketing is firing on all cylinders, you need to be just as aggressive at getting found on social sites as you are at getting found on search sites. This means you need to be just as prolific a publisher on social networking sites as you are on your own site.
LinkedIn offers a private network of articles that almost anyone can use to publish their content. These articles are searchable, sharable, likable and rankable (like that new word I made up?) on Google.
You also need to share your web content on social sites every single day. Not only do you need to share it, but everyone in your company needs to share it. The power of exponential sharing is fantastic and almost always underutilized within a company. The more people you have doing this, the more Google sees it as an indicator of quality and the higher it's going to rank.
Use PPC On Social Platforms
The social networking sites available today offer tremendous opportunities to target prospects as part of a broader inbound marketing exercise. The options are almost as many as you can think of. For example, we targeted individual people at selected companies with sponsored update ads on LinkedIn so that when our client called the individual contacts, they all said they had heard of the company, improving the business's call-to-close ratio by 50%.
Facebook, LinkedIn and Twitter all offer the opportunity to micro-segment your target market and present content (not ads) in a way that people see as educational, helpful and interesting as opposed to interruptive.
When we compare the performance of social media PPC versus Google AdWords or other search engine PPC programs, we see much higher click-through rates and much lower cost-per-click numbers, which makes these types of programs no-brainers when coupled with a well-thought-out content marketing strategy.
Drive Visitors To Your Website With Content On Social
Now that you're getting found more on social sites than you were in the past, what next? Well, the smartest marketers are finding ways to drive these visitors back to their websites. I mean, your website gives you many more opportunities to create the click-to-close experience that turns new leads into new revenue.
One way to do this is to offer exclusive content on your social pages that requires people who want this content to click back to your website. There, they get a dedicated and trackable landing page that delivers the content they're looking for and immerses them in your site in a helpful and productive way.
Now, they're spending more time on your site, checking out all of your educational material and perhaps signing up for an upcoming webinar, watching a video or downloading an infographic that's directly related to where they are in their own buyer journey.
You've used social media to get found and get leads. Well done!
Engage With Your Fans More Constructively
It's easy to post content on your social pages. You simply hook up one of the marketing automation tools and bang – every time you post your blog, it shows up on Twitter, Facebook and LinkedIn. While that's important, it's not going to get you a ton of new leads.
Instead, try starting conversations. Take your content and use it to create some conversation starters. Try posting those and see who responds. Try posting other curated content to continue the conversation and draw in new people. After you get a little conversation going and people are engaged, come along and offer some of your content to continue to fuel the conversation. This might be a blog article to start, but ultimately it could be a special content offer.
Now, you have people talking and sharing your content as well as stopping by your website to get more and to get connected to you directly. Again, this is solid inbound marketing.
Focus Your Energy On One Or Two Sites
There are so many social marketing sites today. I actually Googled this and found 209 identified social sites, but was counseled by Wikipedia that this is NOT an exhaustive list. Most of these you probably never heard of, but there are easily 10 major social sites. The key is not to try to use them all. Don't treat them all equally.
Instead, focus on one or two, those that offer you the best opportunity to reach out and connect with your target prospects. Focus your energy on these and work hard to make the one or two sites active contributors to your visitor and lead numbers. Once you crack the code on LinkedIn, move to Twitter. Once you figure out Twitter, move to Facebook or whatever site is your third most important.
You're going to need different techniques, different messages and different content to engage different types of prospects. Look at YouTube. You need video to get this site to drive visitors and leads. For Twitter, you need short messages that "edutain," and for LinkedIn, you need longer-form educational content. Create separate social strategies for each platform.
Track, Test And Optimize
Everything in inbound is trackable and testable. You have to make sure that each of your social sites and your social campaigns comes along with targeted results. Then, gauge whether your actual results meet, exceed or fall short of the goal. In the meantime, keep track of the results daily or perhaps weekly at a minimum. You want to keep real-time numbers so you can make course corrections before the campaign finishes up.
The key to inbound is constant optimization, so even with social tactics, you need to stay on top of the results. Landing pages can be optimized to improve the conversion rate and leads created. Content titles can be changed to drive more visitors, and CTA (call-to-action) buttons can be changed to improve the conversion and click-through rates. Even the messaging on your social pages are up for discussion when you take a continuous improvement perspective to your marketing.
All in all, social media offers tremendous opportunities to accelerate your top-of-funnel and bottom-of-funnel results if applied properly and if you optimize it all through the execution phase of the campaign.
Start Today Tip – Take a hard look at your social properties. Do they tell the same story as your website? Do they tell it in the same compelling way? If not, that's your first project. They need to be upgraded so that your prospects see the same story on your corporate website and your corporate social pages. Next, you need to retrofit those corporate pages with the conversion tools they need in order to drive significant numbers of new visitors to your website. After that, you need to create a publication strategy to utilize the sheer number of eyeballs spending time on social sites. Get all this done, and watch your leads soar. New customers won't be far behind.
Square 2 Marketing – Inbound Results Start With ME!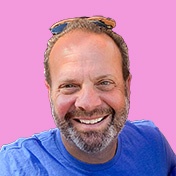 Mike Lieberman, CEO and Chief Revenue Scientist
Mike is the CEO and Chief Revenue Scientist at Square 2. He is passionate about helping people turn their ordinary businesses into businesses people talk about. For more than 25 years, Mike has been working hand-in-hand with CEOs and marketing and sales executives to help them create strategic revenue growth plans, compelling marketing strategies and remarkable sales processes that shorten the sales cycle and increase close rates.