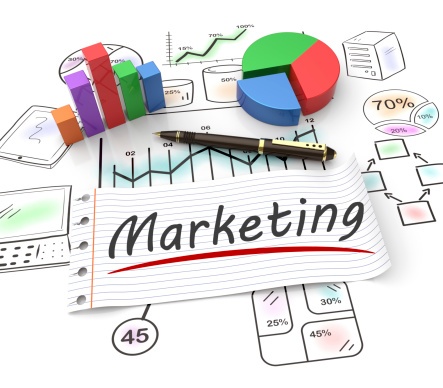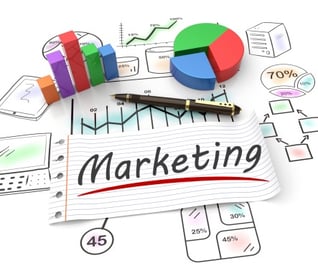 "Inbound marketing or outbound marketing?" might not be the question if you're not prepared to invest properly in your company's marketing effort.
How much to invest in your marketing program is a very common question, and it's one that could potentially sabotage your company's growth efforts even before the ink on the budget is dry.
Entrepreneur magazine says that you need to consider investing between 10% and 30% of revenue. FrogDog says you should be looking at 5% of revenue if you're maintaining, and 10% of revenue if you're planning to grow. Let me try to illustrate the importance of marrying your budget with your marketing strategy to align your revenue growth goals with your planned spend on marketing.
Take three nearly identical companies, each one being in the software implementation space. They are all Microsoft Partner companies with great reputations for client satisfaction. They all have serviceable sales processes as well as identical sales teams of three people each. Each company did $5 million in revenue last year. They all have less than 1,000 visitors to their website, and all three get very little inbound leads from any of their marketing. But, that's where the similarities end.
Company 1
The leadership team at Company 1 set a 2015 revenue goal of $6 million. Last year, they invested just $50,000 in marketing, and that included a handful of perimeter tactics, like tickets to the Knicks and holiday baskets for all of their clients. Their revenue has been fairly flat over the past few years, so the goal of $6 million feels aggressive to them.
How Much Should They Invest In Marketing?
If you look at what the experts say: On the low end, 5% of $6 million in sales means an investment of $300,000. That would be all in, including any in-house team salaries, like a VP of Marketing, which might take up to a third of that total number. But, that still leaves $200,000 to spend on marketing tactics.
In this scenario, the leadership team has been spending $50,000 to generate $5 million in sales. Now, they're looking for a 20% increase in sales. This means they should be planning for at least a 20% increase in the marketing budget, but more realistically, they should be considering more like a 100% increase. Spending an extra $50,000 to generate $1 million in incremental revenue is a good investment.
In this scenario, the company should be planning on an investment in marketing of around $100,000 for the year.
Company 2
The business owner at Company 2 is running a lifestyle business, and her $5 million in revenue last year has supported her lifestyle just fine. She hasn't had to invest much in marketing because the company has grown organically through referrals, networking and a handful of trade shows that they attend annually. She's happy to simply maintain their $5 million in revenue, but there are new competitors that have popped up recently, and she's lost a few deals that they'd probably have won in the past.
How Much Should They Invest In Marketing?
This is where you have to ignore the experts and look more at the goals of the people running the business. Since the business owner at Company 2 is running a lifestyle business, she doesn't need to invest 10% or even 5% of the revenue in marketing. Instead, she should focus on the handful of tactics that might need attention in 2015 and build the budget based on a project orientation. If her company needs a better website to fend off some new competition, she should scope and price that out along with the other three or four marketing tactics needed to maintain the business.
I would be remiss if I didn't provide this business owner with some other advice, though: Businesses that aren't growing are likely dying. Businesses that stand still almost always get passed by, and she's already starting to see some early signs of that. There are many examples of businesses that have been passed by when their strategy was to simply maintain. So, in this case, perhaps rethinking the overall strategy and the marketing investment might not be a bad idea.
However, this is also an example of how the marketing investment has to match the overall revenue goals of the business.
Company 3
The CEO, VP of Marketing and VP of Sales are planning to aggressively grow the business, and they've set a 2015 sales goal of $8 million. Historically, they've invested in marketing, which is typically around $100,000 a year, and that has included a handful of traditional tactics, like mailings, trade shows, email marketing, a new website and an outside PR agency to help them get articles in key magazines.
How Much Should They Invest In Marketing?
Clearly, aggressive growth companies require aggressive growth strategies, budgets and approaches to marketing. They want to almost double sales in a single year. While these goals are aggressive, they're doable with the right investment in marketing. They spent $100,000 to get $5 million. So, to get to $8 million, they should be looking at doubling that investment to $200,000. But, in this case, how they spend that money is going to be critical.
Renting audiences and using traditional marketing tactics is going to quickly burn through that $200,000 in a way that leaves the company without any assets to show for it. On the other hand, if they invest with an inbound marketing strategy in mind, they're going to be building a Marketing Machine that can be scaled to hit any of their revenue goals this year, next year and beyond. Earning their prospects' attention, growing their audience on social media and getting ranked highly on search are investments worth paying for because they'll deliver a return now and in the future.
How much you invest is directly related to your goals and your approach to your business. Aggressive goals require aggressive investments. How aggressive are your goals? Are you under-investing in marketing?
Start Today Tip – Take a look at your marketing budget. Make sure that you have enough money allocated to marketing, and if you don't, consider other options. For instance, look at other areas of the business where you could decrease the investment so you can properly invest in marketing. Going from $100,000 in marketing to $200,000 in marketing could mean millions in revenue. Finding the extra $100,000 isn't going to be as hard as you think. Start with those tickets to sporting events.
Square 2 Marketing – Leading The Reality Marketing, Inbound Marketing And Inbound Sales Revolutions!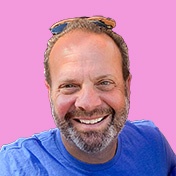 Mike Lieberman, CEO and Chief Revenue Scientist
Mike is the CEO and Chief Revenue Scientist at Square 2. He is passionate about helping people turn their ordinary businesses into businesses people talk about. For more than 25 years, Mike has been working hand-in-hand with CEOs and marketing and sales executives to help them create strategic revenue growth plans, compelling marketing strategies and remarkable sales processes that shorten the sales cycle and increase close rates.