Inbound Marketing Is Complicated, But Strategy Provides The Road Map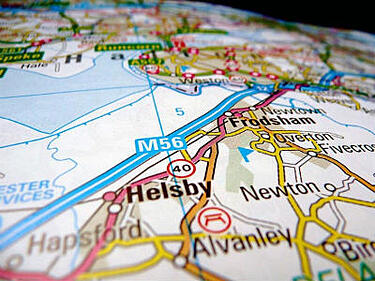 We talk to a lot of clients who've tried inbound marketing on their own or with other inbound marketing agency partners and were frustrated with the lack of results. Nine times out of ten, the reason for poor performance is lack of planning.

While inbound marketing is more complex than traditional marketing, the implementation can be simplified with a solid strategy and plan. For example, there is so much content required to help your business get found and get leads that looking at content as an independent effort, separate from search and social media, typically results in lower-than-expected results.

Here's how to ensure your 2016 inbound marketing effort gets off to a brilliant start this year.
Before You Write Your First Word, Know Your Search Strategy
If no one can find you, your business is essentially invisible. So, the first part of inbound is about getting found. That means almost everything starts with search. Before you write even your first blog article, you need to know what keywords you want to be found for when people search. You need to know what keyword phrases they're using and what questions they're asking Google.
This collection of terms becomes the basis for your entire content strategy – because the content you create is going to trigger the search engines to rank you higher for those keywords, keyword phrases and questions.
Once you know this, the next step is to start thinking about long-form content: e-books, whitepapers, tip guides, infographics, slide shows and cases studies. These long-form content elements can then be harvested for short-form content elements, like blog articles. Whatever content you curate from your long-form pieces needs to be supplemented with original short-form content, and each of the blog articles needs to promote the appropriate long-form offer. This turns your blog into a lead generation vehicle.
Think Like A Publisher And Get Your Content Out
Your leverage of long-form content doesn't stop at the blog. You need to think like a publisher. How do I get my content out into the world?
Strategy plays an important part here, too. You have to know where your prospects are spending their time online. What sites do they visit? What blogs do they read? What influences do they respect? What communities do they participate in? These questions have to be asked and answered in the strategy and planning phase.
Once you know where to go with your content, you need to start with outreach. This is sometimes called content sourcing, influencer marketing or content publication. Regardless of what you call it, this effort takes time. There are people who manage these communities, blogs and sites, and they need to know, like and trust you. They need to respect you, your company and your content. Most importantly, they have to know you're not going to try to sell to their audiences.
Plan To Integrate Content With Web, Email And Video Marketing Tactics
Also part of the planning process is how to use some of the more traditional tactics at your disposal. We all know regular email marketing keeps our message in front of prospects and customers, but you don't want to be emailing them too often or sending them discount messages.
Instead, leverage your content again – by sending them educational email messages and using video to connect with the 60% of people who consider themselves visual learners (meaning they would rather watch than read). Your emails and your videos need to be snippets of your long-form content, and both tools must drive visitors back to your website, where the bulk of the content resides.
Use Content To Drive Engagement On Social Sites
Social media plays an important part here, and in most cases, B2B companies are still trying to figure out how to use social media in their marketing mix. The answer is obvious. Social sites represent a huge opportunity to drive new visitors back to your website. You don't do that by simply auto-posting your blog articles. That's not to say that doing so is a bad thing. In fact, it's a requirement. But, you can do more.
Take your long-form content and convert it into conversation starters that you post on social media. People on social sites are looking to comment, share, contribute and be part of a community. If you press the right button, you can start a very engaging conversation – one that ultimately can be closed out by sharing your content. Now, you're driving a whole host of new visitors back to your website to get that content, hear your story and get into your sales process.
Don't Forget To Leverage Marketing Content In Your Sales Process
Here's a bonus tip for you today. All that content you're creating in your marketing effort is perfect for your sales effort, too. Your prospects want to continue getting educational information in the sales process – just like they did in the marketing process.
Take some of that content and build it into your sales process. Share blog articles, videos, research studies, case studies and e-books with prospects who are actively engaged in your sales process. This shows them that what you care about is helping them, not selling to them.
What makes inbound marketing so complicated is the variety of moving parts that need to be synchronized to get results. If you're not doing them all, you're not doing them right. And if you're not doing them all correctly, you're still not doing them right. There are a lot of places to make mistakes that directly impact results.
Minimize that risk by creating a solid, well-thought-out strategic inbound marketing plan BEFORE you start any of the tactics. I know the pressure to produce results early, and I know working on strategy isn't sexy. But, it's a requirement if you want results.
Start Today Tip – Take an objective look at your 2016 strategic marketing plan. Is it written down on paper? Is it comprehensive, touching all the tools and techniques at your disposal? Is the budget appropriate for your business goals? Bigger goals require more tactics and more investment.
Perhaps most important, does it integrate all the tactics so they work together? Or, does it have a list of individual tactics? Inbound marketing excels at driving the "one plus one equals three" metaphor. Finally, does it include messaging and differentiation elements? If your stories are not remarkable, your business is invisible – no matter how much marketing you do or how much money you spend.
Square 2 Marketing – Inbound Results Start With ME!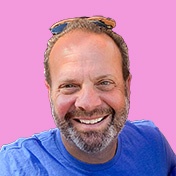 Mike Lieberman, CEO and Chief Revenue Scientist
Mike is the CEO and Chief Revenue Scientist at Square 2. He is passionate about helping people turn their ordinary businesses into businesses people talk about. For more than 25 years, Mike has been working hand-in-hand with CEOs and marketing and sales executives to help them create strategic revenue growth plans, compelling marketing strategies and remarkable sales processes that shorten the sales cycle and increase close rates.