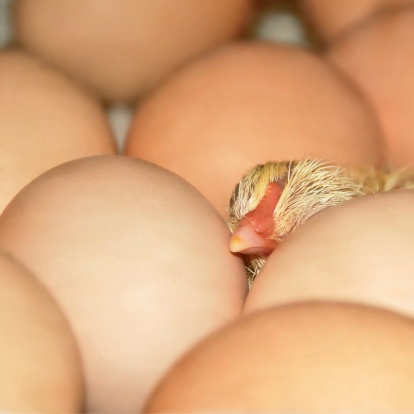 ... Or Inbound Marketing Exposes Strategy As Unattainable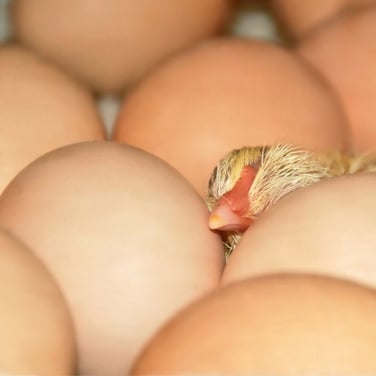 It's January, and you're all optimistic about your business's potential in 2016. You want to double revenue, acquire a company, launch a new product or service line or sell more services to current clients. No matter what your business strategy, if you don't have an inbound marketing strategy and plan to support it, you're going to struggle this year.
Marketing brings your business strategy to life. Creating a marketing plan forces you to run through and plan the tactics required to reach out to current customers, target new customers and even acquire companies. Almost everything you do in your business that is related to growth requires marketing planning.
Here are some examples of how inbound marketing strategy gives you the construct you need to ensure that your business strategy execution delivers. At the end of each example, I'll ask a simple question: Does this sound like your company? If the answer is yes, you need to reconsider your approach to your business strategy. If the answer is no, it's full speed ahead.
You have aggressive revenue growth goals.
Aggressive revenue growth goals are great. They're motivational and aspirational. But, if you don't set them based on reality, resources and capabilities, they can also become extremely demotivating for everyone involved. Let's assume you want to double revenue from this year to next year. You need to be sure that you have the website traffic, conversion rate, leads, sales-qualified leads and sales opportunities to do two times the revenue.
If you had that, you'd be closer to that new revenue number than you actually are now, so you need a marketing plan that supports all those metrics. You're also going to need an inbound sales plan that supports closing all those leads at a higher clip than you've been doing. Both of these realities translate to more content, more social, better web presence, better converting email marketing, analytics, optimization of the entire effort AND a revamped sales process to handle the inflow of extra leads.
This won't happen automatically, and if you're thinking what you did last year is going to produce different results this year, you're mistaken. If you haven't revamped your entire sales and marketing efforts, you should rethink your aggressive revenue goals.
Does this sound like your company?
You're launching a new product or service.
You want to sell a new product or service to your existing customers or you're starting a business from scratch. Regardless, both efforts take solid inbound marketing planning. Both of these scenarios require targeting to start. Who might want to buy our product or service? This entails detailed personal development, including profiles that outline the persona's behavior online. What blogs do they read? What emails do they subscribe to? What sites do they visit? What communities do they participate in? You need to know all of these details.
Assuming the product or service is designed properly, you're going to need the stories and marketing messages that allow you to introduce this new offering to your current customers or new customers. Either way, if you don't have these, you'll struggle to get anyone's attention.
Then, you'll need a mapped-out way to get in touch with these people and stay in touch with them, as most won't be ready to buy your new product or service the very first time you talk to them about it. We've talked many times about the importance of creating an experience for people so that when they are ready to buy from you, they already know, like and trust you. This demands a strategically designed series of touches that create a compelling story. This is inbound marketing.
Does this sound like your company?
You want to acquire a company.
This business strategy might seem different, but it's not. You still need to identify potential acquisition candidates, reach out to them, get them into your database and then create a series of marketing experiences or touches that introduce them to your company and get them comfortable enough to start talking to you about being acquired. Again, this is inbound marketing.
Does this sound like your company?
You want to sell more services to your existing customers.
This is easier than some of the above scenarios because you already know who your customers are and what they need. If they're only buying one or two services out of your portfolio, you have to make them aware of the rest of the portfolio. Again, you're going to do that with marketing. You might supplement that with sales outreach. This is a very typical tactic that's applied to initiatives like this, but you still have to worry about people not wanting to be sold to.
To counter that, you need inbound marketing to set up the touch points that introduce the rest of your services to your customers and tell them a series of stories that get them interested and excited about the opportunities. I'm talking about email marketing, video, content marketing, website enhancements and other marketing tactics. Again, all of these need to be planned out in advance.
Does this sound like your company?
You want to sell your company.
Now you're ready to sell. This is no different from the other goals above. You need a plan and strategy that gets your company introduced to potential acquirers. The same targeting exercise and the same series of stories and touches are going to be required to get potential purchasers to know, like and trust your company enough to consider buying it.
Does this sound like your company?
A strategic inbound marketing plan delivers on all of the elements in all of the scenarios above. But, it's not really about inbound or outbound; it's about a concerted effort to think through and plan out the set of tactics and required messaging to get you to your goals.
You should be able to see that no matter what your mission, vision, goals and objectives for your company are, having a marketing strategy that supports these efforts is critical. It might actually be one of the differences between success and failure.
Start Today Tip – It's not too late. It's actually never too late to get a solid marketing strategy in place. If you've answered yes to any of the situations above and one of them resonates with you as what you hope to achieve in 2016, you need to get an inbound marketing strategic plan completed and in place before you start investing money into your efforts. Plans typically take between 30 and 60 days, but with focus, you could get it completed in just two weeks. Once this is done, you have a blueprint to follow and a road map to your goals. We all know it's easier to get where you're going if you have a map. Get your map created as soon as possible, and watch your business thrive.
Square 2 Marketing – Inbound Results Start With ME!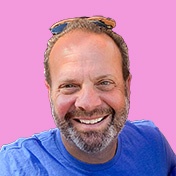 Mike Lieberman, CEO and Chief Revenue Scientist
Mike is the CEO and Chief Revenue Scientist at Square 2. He is passionate about helping people turn their ordinary businesses into businesses people talk about. For more than 25 years, Mike has been working hand-in-hand with CEOs and marketing and sales executives to help them create strategic revenue growth plans, compelling marketing strategies and remarkable sales processes that shorten the sales cycle and increase close rates.