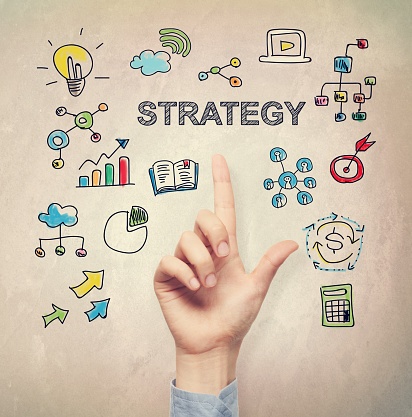 Did You Miss Revenue Targets In 2015? It's Because Of Poor Inbound Marketing Strategy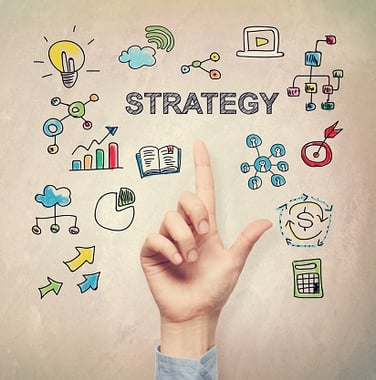 People are always looking at marketing tactics when leads don't materialize as planned. Our website isn't good. We don't have enough content. We're not blogging enough or, worse, we need to do more outbound marketing. All of these assumptions are incorrect.
Nine times out of 10, your performance has nothing to do with the tactics and everything to do with your inbound marketing strategy. When we're asked to look at programs and provide guidance on improving performance, most of the time, the real issue is the messaging, the differentiation or the connection between the inbound marketing tactics.
There's a reason we live by the mantra "strategy before tactics." Without a solid strategy and a completely planned, integrated and orchestrated approach, you're going to be disappointed in the results almost every single time.
Here's how to make sure your strategy is complete BEFORE you start investing in inbound tactics.
Know Your Numbers
Inbound is a mathematical exercise. If you need 100 leads a month to get to your revenue goals, you must calculate the number of monthly website visitors you need and do the math. The same holds true with new customers. If you get the 100 leads and know that about 10% will be sales-ready, use your close rate to see immediately if 100 leads are enough to get you to your revenue goals.
Everything we do around inbound is extremely scientific and mathematical, so there are no questions around whether you have enough marketing to get you to your revenue goals. As long as your budget matches your goals, the rest of the process should be simple and straightforward. But, don't take the budget question too lightly. If you need to double your revenue in 2016, yet you only budgeted $2,000 a month for marketing, you're simply underinvesting in marketing.
Prioritize Personas
One consideration in the strategy and planning is understanding your prospect personas. Personas are the profiles for your best prospects. You want to have a deep understanding of their demographics, psychographs and online behavior. Incomplete personas mean underperforming marketing.
Another issue is having too many personas. It's just difficult to execute inbound marketing that's targeted to four, five or even more personas. Look, it's possible, but it's much more challenging to create content for a large number of personas. The same energy needed to light up a room also powers a laser that cuts through concrete. You want your marketing to be laser-focused if you want it to drive leads.
Create Compelling Messages
Almost every business thinks their messages are good enough to get leads, and almost every company is incorrect. The biggest mistake you're making with messaging is that it's all about you. Your prospects don't care about you. They don't care how long you've been in business, how many employees you have or where you went to college. They only care about what you're going to do for them. Let me say that again: They only care about the results they'll get from working with you.
The other major issue with most businesses' messaging is that it's sterile. People do business with people, and human beings are looking for an emotional story to connect with. People want to know "why" you started the company and what makes you different from all the other mediocre options they're looking at for their business.
If you can't show your prospects in 10 seconds what makes you different and how you're going to help them, you're not going to realize the leads you're looking for in 2016. You can try different marketing tactics every single month, but it won't make a difference.
Website Strategy Is Page By Page
Why does it take so long to build a website, and why does it cost so much money? The answers are directly related to inbound. Today, websites are so critical to lead generation that we literally go page by page for clients, making sure each page does exactly what we need it to do to drive leads.
For every page, we have to know exactly what we want prospects to do, see and feel and where we want them to go next on the site. This ensures that every single page is a lead-converting mechanism and that the entire site works seamlessly with Google, Yahoo and Bing to rank and drive new visitors to the site.
Search Is Connected To Content
Today, content drives organic search visitors to your website, but if you start creating content without search strategy done and locked down, you'll have lower-than-expected website traffic and, worse, the wrong type of visitors to your site.
A significant part of your inbound strategy work should be around the keywords, keyword phrases and questions you want your company to be found for when your prospects start searching on Google, Yahoo and Bing.
Content Is Connected To Social
Social media, which has been a challenging tactic for B2B companies, gets completely integrated with the content plan when you strategically think through your program. Instead of simply posting articles, now you're using content to start conversations with your fans and followers. You are engaging your audience and getting them involved in the sharing, educating and decision-making processes.
This is important, as social media acts as an amplifier for your content, your message and your company when you execute this tactic correctly. Instead of you sharing your content with your direct audience, they're actually helping you share your content with all of their connections, driving even more new visitors to your site and pushing up the monthly lead numbers.
Planning For Ongoing Optimization
Inbound is the only marketing methodology that provides the data required to optimize performance in the middle of the tactical execution. 60 days into the year, you have visitor data, conversion data, lead data, sales data, close data and revenue data, so if the results are less-than-expected, there should be a host of adjustments at the ready.
What you might be missing if you didn't plan properly is the system that allows your team to analyze, review, respond and act to make the necessary adjustments. But, what you really want is for them to be able to cycle through this "analyze, review, respond and act" exercise as many times as possible within a month so that your program continually improves, quickly and over time.
Tracking Daily, Weekly And Monthly
A solid inbound strategy and plan also comes with some expectations. Going into the year, you need to have a set of expected outcomes that you should be watching daily, weekly and monthly. What are your visitor goals, lead goals, conversion rate goals, close rates, new customer goals, revenue goals and profit goals? You need to know all of these key performance indicators, and you should be tracking them on the same time frame.
Tactics that hit your goals don't need your attention immediately. Tactics that are underperforming need adjustments. This approach to marketing is a big part of the secret sauce to driving up overall performance month over month. If you simply expect it work and don't think you need to monitor and optimize, you're going to be disappointed.
No, it's not easy. Who told you inbound marketing was easy? It's not the same as buying some ads, making some calls or signing up for some trade shows. Inbound marketing is an extremely complex and creative exercise that is likely something you've never done before.
With that in mind, make sure you're prepared for 2016. You need a team of people who have executed an inbound program before, or you need an agency with extensive inbound marketing experience. More importantly, you need to have a solid plan, the patience to let your plan realize its results and the ability to adjust your plan on the fly.
Start Today Tip – It's not too late to get a 2016 inbound marketing plan and strategy in place. If you're missing this critical piece, work during the month of January to get it in place. Once this is done, you should be able to start seeing leads from the program in February. And if your program goes well, you could make up for a slower-than-expected January with a stronger February and March. Even if you're getting a late start, don't make the mistake of skipping or short-cutting the strategy phase in any way. This will ensure a disappointing year.
Square 2 Marketing – Inbound Results Start With Me!
You might have noticed a new sign-off to our blog this year. "Inbound Results Start With Me" is an internal rallying cry at Square 2 Marketing for 2016. We know that the results our clients expect are our responsibility, but I also want it to resonate with you, our readers. Inbound results are NOT the sole responsibility of our agency; they are also your responsibility and the responsibility of your entire company. It's only when we work together and respect each other's expertise that we see the best outcomes.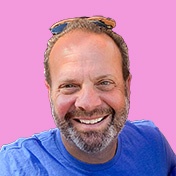 Mike Lieberman, CEO and Chief Revenue Scientist
Mike is the CEO and Chief Revenue Scientist at Square 2. He is passionate about helping people turn their ordinary businesses into businesses people talk about. For more than 25 years, Mike has been working hand-in-hand with CEOs and marketing and sales executives to help them create strategic revenue growth plans, compelling marketing strategies and remarkable sales processes that shorten the sales cycle and increase close rates.