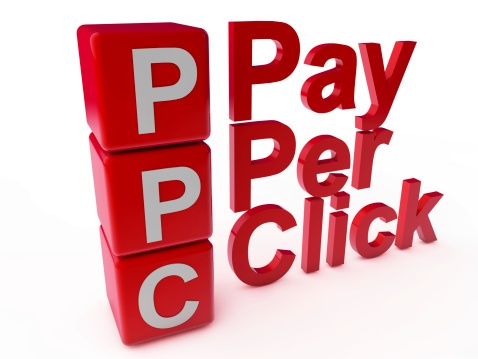 Inbound Marketing Strategies Can Include Pay-Per-Click Advertising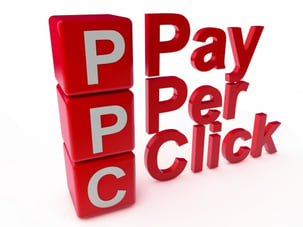 Inbound marketing has always straddled the line when it comes to pay-per-click (PPC) advertising. Is it inbound or not?

We've always felt that as long as you're promoting content and the people finding your ad are actively looking for solutions like the one you're displaying, then any type of program like this is considered an inbound ad program.

We've been testing tactics like this on our agency and running very successful PPC programs for clients for years. We prefer LinkedIn marketing campaigns for B2B, and Facebook marketing campaigns for B2C and some selected B2B, over Google, Yahoo! or Bing, but we've done all types of programs and continue to do these for clients.

Here are three principles to ensure your ads stay inbound.

Use A Micro-Targeting Inbound Marketing Strategy

One of the aspects associated with pay-per-click programs, especially those in LinkedIn and Facebook, is the micro-segmentation available in those platforms. This gives you the ability to target down to the company level in LinkedIn. We've created individual prospect-centric campaigns for clients that are targeting major corporations and working to get into the C-suite. We've targeted business owners in rural geographies with Facebook-sponsored updates.

This micro-segmentation technology allows you to align marketing strategies and spend your precious marketing dollars talking to only your perfect prospects. It allows you to test different messages with the same target market and get response data in days as opposed to months. It allows you to try different educational content offers in small markets with limited expense and then expand those offers to larger markets after they've been optimized and refined enough to drive significant response.

Promote Content, Not Products Or Services

As we've said many times, you have to resist the urge to sell. Pay-per-click ads need the same restraint. These ads are NOT about YOU. They should be about your prospects. We've seen a 2x improvement in ads that include educational content or helpful tips when compared to highly promotional or business-centric ads.

You need to connect your pay-per-click tactics directly to your search strategy, your content strategy and your website strategy. I've seen too many clients running pay-per-click campaigns with no connection to their content or websites. This is the fast lane to ineffective and money-wasting marketing.

Use A Dedicated Landing Page, Not Your Home Page

Never link your pay-per-click ads to your home page. The more specific you are in your campaign, the higher the conversion rate. This means you need a dedicated landing page that gets the clicker exactly what they want right away. Don't make them wade through your site to find your offer.

Here's more good news when you use a dedicated landing page. If you do it well, you might find that page actually ranking on the organic search side too, giving you even more "get found" juice from your pay-per-click efforts.

One of the reasons we like these types of ads so much is they're 100% quantifiable. Reality Marketing, our inbound strategy methodology, requires we use only quantifiable marketing tactics. These types of ads provide real-time data, which we use to optimize the ads weekly. The result is immediate feedback on whether the ads are working or not. If they're not working we have a decision to make — make some adjustments or cancel the campaign.

Now that HubSpot supports active ad management inside the platform you won't have to pop out to Google or LinkedIn to manage, track and adjust your pay-per-click programs. This means less wasted time and should free up more time to optimize the performance and drive more leads for your business.

We also set goals for each of these campaigns, another tenet of Reality Marketing. Being goal-oriented is important so we don't just market for the sake of marketing. We want to go into this with a defined set of performance objectives and then work hard to hit those goals. Once you start practicing inbound marketing with these principles in mind, you'll see how PPC ads are actually more inbound than not.

Start Today Tip – Strategy before tactics means you have to think through your pay-per-click campaign methodology before getting started. What do you want to promote? What questions do your targeted prospects have and how will your content answer those questions? This helps you create the copy for your ad. Who do you want to target? This helps you build the personas and then apply them to the segmentation criteria in the ad platforms. How many leads do you need from the campaigns? This helps you set your budget, build your audience and then plan a schedule for your ads. Remember to check their performance weekly at a minimum.

Interested in learning how a company increased its leads by 4,445%? Download the case study by clicking the button below.
Square 2 Marketing – Leading The Reality Marketing, Inbound Marketing And Inbound Sales Revolutions!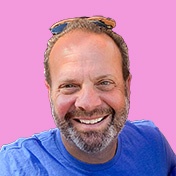 Mike Lieberman, CEO and Chief Revenue Scientist
Mike is the CEO and Chief Revenue Scientist at Square 2. He is passionate about helping people turn their ordinary businesses into businesses people talk about. For more than 25 years, Mike has been working hand-in-hand with CEOs and marketing and sales executives to help them create strategic revenue growth plans, compelling marketing strategies and remarkable sales processes that shorten the sales cycle and increase close rates.