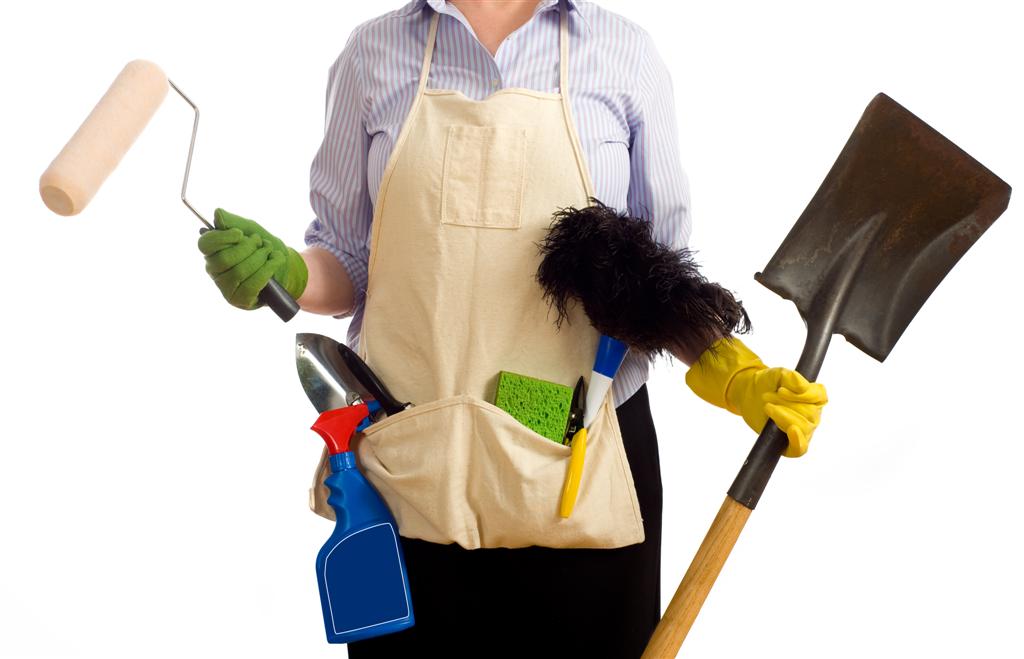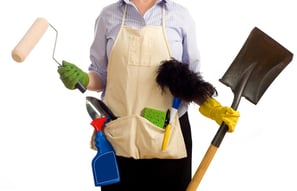 If you've ever done any aggressive spring cleaning, like trying to empty out your garage or attic, you know the "keep it, toss it, donate it" strategy.
When it comes to inbound marketing, you want to take a similar approach to what's working, what's not and what might need some tweaks.
In this article, we're taking an inbound marketing perspective on some of the more common marketing tactics. This should help you eliminate the clutter associated with your marketing and give you the tools and marketing strategy you need to impact results and drive marketing performance.
Just to clarify: If we have something in the "Keep It" category, we know it's going to work, and you should be doing as much of it as possible. If it's in the "Toss It" category, you should stop it as soon as humanly possible. If it's in the "Donate It" category, you might be able to keep it going if you make some inbound adjustments.
Keep It
Content Marketing – Without question, this is a keeper. In fact, you probably need more content to keep your inbound program humming along. Short-form content, like blog articles, helps you get found. The more you do, the more organic, social and referral traffic you'll get to your site. Long-form content, like e-books and whitepapers, helps you get more leads. People come to your site, like the content and convert from visitors into leads. The more of both, the better the content marketing program performs.
Lead Nurturing – Once someone turns into a lead, that doesn't mean they're ready to buy. You need to proactively nurture those leads so that when they're ready, your business is the first and only choice. Do this well, and you'll shortcut the sales cycle. Do this poorly, and you could turn off your prospects completely. Make sure your lead nurturing is highly educational and personal, not sales-y and generic.
On-Site And Off-Site SEO – With all of the changes going on behind the scenes at Google, you need a solid on-site and off-site search engine optimization plan if you want to drive new visitors. Your website has to be built with search in mind. Your website design must be created with a conversion-strategy mentality, and you need to make sure that you're actively promoting your content to highly authoritative off-site sources to drive large numbers of prospects to your site.
Toss It
Cold Calling – Face it: When was the last time you were excited to get a cold call in your office? This interruptive, wasteful, brand-bashing tactic has to stop. I don't care how successful you think it is just because your rep found one person to talk to after making 100 calls, or even one person who wants to schedule an appointment or buy something. I guarantee that we get more leads and more clients with the same level of investment.
Direct Mail – This tactic might be better, but it's still not good enough. With the increases in postage, what had once been a low-cost, high-touch tactic isn't even that anymore. With super low response rates and a high trash-to-read ratio, mailing is quickly becoming obsolete for most businesses.
Print Advertising – Take a look at your favorite magazine. It's probably more of a pamphlet today than it was even three years ago. Advertisers are drying up, and magazines are looking for a variety of new options for potential revenue. There are actually a handful that are looking at more interactive, content-oriented, inbound-focused approaches to advertising in their magazine. In the meantime, stop interrupting readers and start working harder to connect with them online so you're able to maintain an ongoing, value-added conversation.
Donate It
Trade Shows – Not a huge fan. After all, you're renting the audience, and that doesn't work long term. With some strategy and thought, however, you can capture inbound leads at trade shows. That's why this made it into our "Donate It" category. Stop offering SWAG and start offering valuable educational content. Work harder to engage personally with visitors to help them solve a challenge they're facing. While you might get less leads, the quality of those leads is going to be significantly higher.
Email Marketing – This is another tactic that everyone uses with only modest results. It's in the "Donate It" category because it takes some thought. What you email, how often, the design of your template – these all impact results. You're going to want to reach out to customers and prospects on a regular basis, and email is the best way to do that. Take the extra time to segment your list, personalize all of the email communication and tailor the messages to your exact audience. This is going to improve results and your best leads' perception of your company.
Social Media – Everyone knows they need social media, but very few people know how to use it to generate results. If you want to rescue social marketing from the "Donate It" category, you have to tightly integrate it with your content strategy and planning effort. This means that each piece of content you create needs a conversation starter designed specifically for the social platform and personas you want to engage with on the social sites. If you can use social media to extend the value of your content, you're going to see a major lift in terms of visitors and leads.
This should give you some clarity as to how to optimize and adjust the inbound marketing tactics in your program portfolio. What you do during the optimization phase of an inbound program is usually the difference between moderate and monstrous results. So, pay special attention to your tactics.
Start Today Tip – Pick one of the tactics above and start working on the subtle adjustments required to improve your ability to get found, drive leads and close new customers. Set up the collection of improvements, develop a timetable for implementation and then agree on a test run. Let the changes settle in, and run them for at least 30 days. While the test is running, start planning for the next set of improvements. Over time, you'll notice a "review, adjust, run, review again" rhythm that sets you up for long-term success.
Square 2 Marketing – Leading The Reality Marketing, Inbound Marketing And Inbound Sales Revolutions!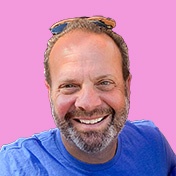 Mike Lieberman, CEO and Chief Revenue Scientist
Mike is the CEO and Chief Revenue Scientist at Square 2. He is passionate about helping people turn their ordinary businesses into businesses people talk about. For more than 25 years, Mike has been working hand-in-hand with CEOs and marketing and sales executives to help them create strategic revenue growth plans, compelling marketing strategies and remarkable sales processes that shorten the sales cycle and increase close rates.