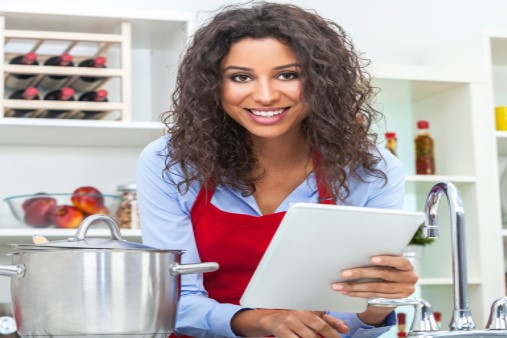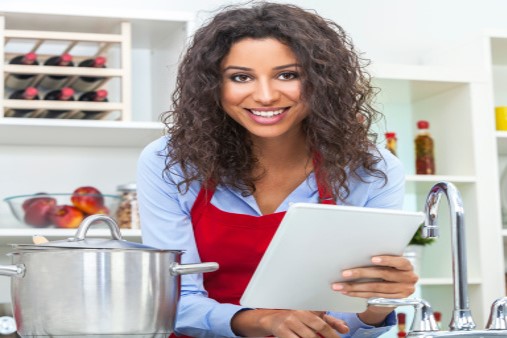 Marketing has transformed overnight from a reader's world to a watcher's world, and inbound marketing is taking advantage of those changes.
We've known for a long time that 65% of human beings are visual learners. Our eyes are on the front of our faces for a reason. Our brains process visual information 60,000 times faster than text. And 40% of the nerve fibers in the brain are linked to the retina.
So, how do you structure your inbound marketing campaigns to take advantage of this obvious human condition?
Your goal is clear: Tell your story in a compelling way. You must engage your prospects to connect with your company so that you can continue to tell those compelling stories up to and even after the point at which they become customers or clients.
There's a lot of good news here. The tools, techniques and tactics available to you have never been richer or easier to use. Here's how you create your own recipe for video and social media marketing.
Strategy and planning need to be first.
I don't know how many times and how many different ways to say it, but strategy comes before tactics. It's the primary mistake we see in failed inbound executions. Don't start doing a video or social campaign without a plan that integrates content, search, social and lead nurturing together in one seamless, well-orchestrated experience for your prospects.
Take everything you used to write and turn it into video.
OK, this might be an aggressive headline for this section, but we're trying to make a point here. You're already writing a lot of content if you're doing inbound correctly. So, instead of looking at this as a major strategy shift, just take what you've already planned to write and turn at least some of that content into video content. Some people find it easier to create video, while others find it slightly more complicated. Yes, it requires more than simply sitting down and typing, but the results will impress.
Share everything on social media.
The recipe metaphor is legit. You need to see what adding video content to your existing social marketing work does for your results. It's like adjusting the recipe on the fly to see what tastes better. Experience and data show that clients who add video to their inbound programs get better results. One of the major reasons is social media. You're already posting content, so now you're able to post highly shareable video content.
A 2012 study by ROI Research found that when users engage with friends on a social media site, it's the pictures and video that they enjoy the most. 44% of the respondents said they're more likely to engage with brands that post pictures or video than with those using any other media.
Consider other inbound tactics when you create your video marketing.
If the only thing you remember about inbound is that it needs to be tightly integrated, you're ahead of the game. When you're producing video to drive social campaigns, you also need to be considering search, content marketing, email marketing and lead nurturing, too. If you're doing video and have no idea about the keyword you want it to rank for, what other content you want to connect it to, what page you want the video to link back to or how you're going to use it to speak with your current prospects, you're missing out on one of the key advantages of inbound.
Track and test everything.
Inbound marketing, when done right, provides instant and real-time feedback on the performance of individual campaigns and individual campaign elements, like video and social media. Set up your assets so that you can measure their performance. Set goals for each element. Watch the data daily in the beginning. Then, do so weekly. After two weeks, you should have enough data to make an informed decision. Keep it going, pull it or adjust it and put it back. Regardless of your decision, this optimization makes inbound marketing the ONLY way to drive leads for your business in 2015.
It's likely that you're not doing any video content production yet, so the chances of you seeing a real lift in results in a short time frame are very good. If you're already doing some video, the lift might be more related to the quality of that video and the integration of it with other tactics. Regardless, almost everyone sees improvement in key metrics once they move to a more video-oriented campaign approach.
Start Today Tip – People are nervous about creating videos, being in videos, using videos as marketing content and sustaining a video content effort. But, once they get started, they realize that this is much easier than they thought. Production is easier. Take a crack at making a video. If you don't like it, you don't have to use it, which means you have NOTHING to lose. Once you have your content strategy and editorial calendar, it's easy to turn content into video and then use it in your social campaigns. Do one, watch the results and make it part of your regular routine.
Square 2 Marketing – Leading The Reality Marketing And Inbound Marketing Revolutions!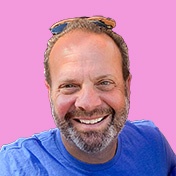 Mike Lieberman, CEO and Chief Revenue Scientist
Mike is the CEO and Chief Revenue Scientist at Square 2. He is passionate about helping people turn their ordinary businesses into businesses people talk about. For more than 25 years, Mike has been working hand-in-hand with CEOs and marketing and sales executives to help them create strategic revenue growth plans, compelling marketing strategies and remarkable sales processes that shorten the sales cycle and increase close rates.