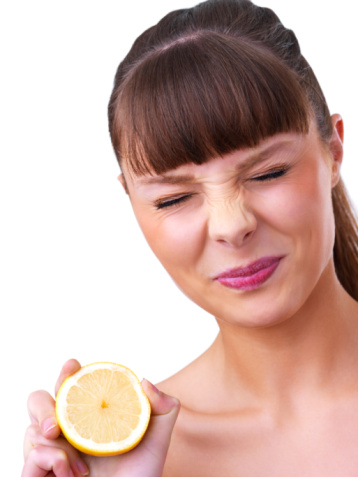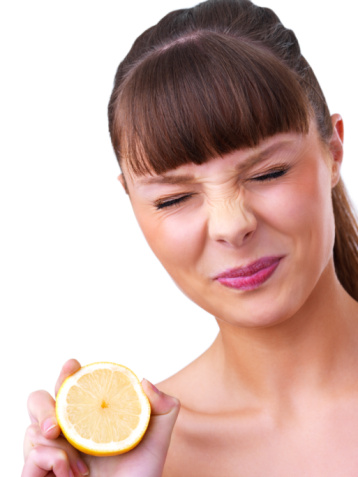 One thing you find out about inbound marketing pretty early on is that you can waste a lot of time working on stuff that doesn't contribute to results. The good news? You quickly learn what to stop doing because the results from inbound tactics are in real time.
Social media is one of those areas in which time spent and results don't always line up. Since most of us are actively involved in trying to leverage social media marketing to deliver lift and leads, it's a natural starting point for looking at unproductive marketing tasks and stopping them immediately.
Here are some of the time-sucking social tasks that have produced limited or marginal results in our client campaign work.
True, these might not be highly innovative, but they continue to be present in most of the social campaigns we see for clients and prospects. So, it's clear that people are still doing the wrong things.
1. Posting the same stuff to every social site
All social sites are NOT created equal, so simply posting the same article to Facebook, LinkedIn, Google+, Pinterest and Twitter isn't going to produce the engagement and results you're looking for. It's certainly an easy way to add social marketing to your mix, but it's also the fast track to telling your fans that you don't really care.
Each social site needs its own specific marketing strategy. There might be overlap and repetition sometimes, but more often than not, Twitter should be dedicated to more snippets of data sharing, conversation starters and one-on-one outreach. LinkedIn is better for long-form thought leadership and publishing opportunities. Facebook is right for videos, pictures and stories. Once you start looking at these social sites differently, you'll quickly be able to create individual strategies for each of your top ones.
2. Posting so often that your fans start to tune you out
Frequency is a major challenge. Most people think that the more you do, the better. But, that doesn't always work. If you're not sharing the right stuff, then the more sharing you do, the more people you could be turning off with your aggressive sharing schedule. People do tune you out when you share the wrong content – content that's about you or that they deem as unhelpful. It's your job to come up with the right frequency. This is primarily done by testing, ramping up and keeping track of the numbers and comments, and it's balanced out by making sure that what you have to say is creative, compelling and engaging.
3. Posting in an automated and inauthentic way
There's a variety of tools that help you manage your social campaigns, and a lot of these make scheduling or automating posts easier. With great power comes great responsibility. So, don't become a slave to these tools to the point that your social posts look automated or inauthentic. Your friends, followers and fans are excellent at sniffing out inauthentic content. It's very hard to recover from this reputation, so try hard to make sure that there is a human element in everything you do.
4. Having someone who doesn't understand your audiences do the posting

It does take a village to run an active and engaging social program, but when you're deciding whose going to do what, make sure your team includes people who understand your prospects, your clients, your industry, your team members and your business. This understanding and experience can vary. It's not critical for everyone to be an expert, but you do need some experts in case there is a conversation that needs an expert opinion, comment or response. We regularly assign roles to our clients, including the expert role for just such a scenario. Then, we're able to handle some of the commentary required, while the client is responsible for tackling the more technical conversations.
5. Not responding to your fans or not responding promptly
A lot of today's marketing is in real time, so the team needs to be ready to respond in real time. Not responding or not responding promptly becomes an issue for people who are used to posting a question and getting a response. It's not hard to respond (and quickly) as long as you've planned this out. Make sure that someone has the "monitor" role. Tools make this easier than ever before. Then, ensure that the monitor has the action plan required to engage the right resources as necessary.
6. Making it all about you and not about them
This is one of the biggest mistakes we see on social sites. Businesses turn their social sites into a bulletin board of their accomplishments. It's easy to talk about your business, your successes, your people. But, your fans don't really care about you. They care about themselves, and your social marketing sites need to make them the star of the show. You need to make them the hero in the story. It's OK to publish a success you had if you make it about your client, not about you.
Why do you think making them the center of the story is important? So they want to share it with everyone they know. Social is about sharing, and you have to give people the stuff they want to share. Once you do that, you're going to see a major improvement in the visitors who find you from social media and the leads you get from social media sites.
7. Trying to sell instead of helping
Enjoy this discount. Use this coupon. Check out our big sale. Act now. One time only. All of these sales tactics are not for social sites. This is the last thing your fans want to see on your social network sites, and it's the first thing that sends them away – never to return. You have to resist the urge to sell. Think help, advice, guidance, consultation, counseling and coaching. Start with the list of questions you've created for your content marketing strategy. You've got this, right? Post a question and then provide the answer. This is a great way to get them to contribute their answer or solution or to get them commenting on yours.
Social media isn't easy. I know. You know you need it, but it's so hard to justify any reasonable ROI. Regardless, if you stop doing the stuff that's sucking the air out from under your sails and replace that time with proper execution, it won't be long before you see much better results and solid ROI.
Start Today Tip – Take a quick inventory of your social program. See what you're doing, and if any of these seven sucks are part of your efforts, stop them immediately. This should free up time for new stuff or at least limit the cost of your program without cutting any results. Now, go back through and start adding, one by one, work that garners a positive return on results. As each one starts to add its impact, you're going to see a multiplier effect that contributes beautifully to helping your business get found, get leads and drive sales.
Square 2 Marketing – Leading The Reality Marketing And Inbound Marketing Revolutions!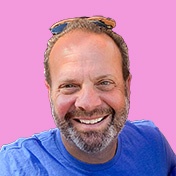 Mike Lieberman, CEO and Chief Revenue Scientist
Mike is the CEO and Chief Revenue Scientist at Square 2. He is passionate about helping people turn their ordinary businesses into businesses people talk about. For more than 25 years, Mike has been working hand-in-hand with CEOs and marketing and sales executives to help them create strategic revenue growth plans, compelling marketing strategies and remarkable sales processes that shorten the sales cycle and increase close rates.