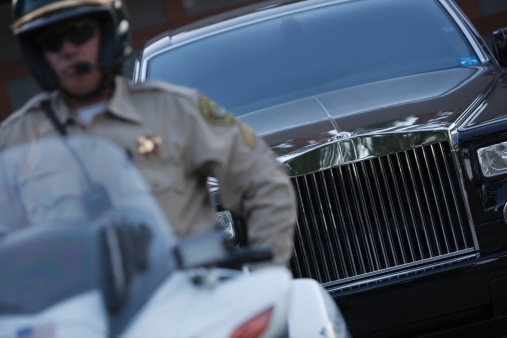 Inbound Marketing Strategy Is A Shield That Protects You From Random Acts Of Marketing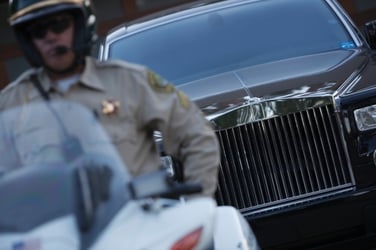 I wrote a blog article a few days ago that introduced readers to the concept of "random acts of marketing." Again and in full transparency, this term was mentioned to me by a prospect who was feeling the pain associated with their random acts of marketing. So I take no credit in coming up with the term. However, the phrase has resonated with enough people that it's worth continuing the conversation.
The term perfectly describes the feelings many people have as they start their journey to success with inbound marketing. The complexity of inbound makes it easy to revert to random acts of marketing in an attempt to find something that works.
In this article, I thought it might be helpful to describe what it might feel like to be getting random acts of marketing and perhaps what you might be able to do about it to correct the situation.
You're Focused On Tactics, Not Business Results
Marketing shouldn't be about the tactics, it should be about the results. If you're doing, doing, doing and doing but not producing any results, just stop right now. Blogging just to blog is a waste of time and money. Sending emails that no one opens, posting to social sites with no one sharing, or creating whitepapers that no one reads is not good marketing.
If this is you, you'll know it. This is one of the major symptoms when random acts of marketing is an issue. It's very easy to stop this. You can stop all marketing right now and nothing will happen. You're not getting results now, so what's the downside? Press pause and just stop.
Now regroup and evaluate what you're saying to whom and when you're saying it. Does it sound different than all your competitors? Does it grab your target prospect and disrupt their status quo? Does it get them emotionally connected to you? Can someone know what you do in 10 seconds? If you can't answer YES to all of these questions, you need strategy, messaging and differentiation — ASAP.
You're Executing Tactics That Feel Disconnected From Each Other
Does your content connect to your search strategy? Does long-form content like e-books connect directly with short-form blog articles and social media posts? Does your website map perfectly to your prospect's buyer journey? Were search, keyword phrases and questions taken into consideration when you selected URL naming conventions? Do you have people executing marketing within a tactical silo, such as a social media manager, email marketing manager or director of search? Or do you have agencies with siloed responsibilities like a PR agency, search firm or website company?
These walls have to be broken down and everyone has to work together in a more orchestrated way. The tactics within an inbound program have to be sewn together like a beautiful quilt, they have to be perfectly connected like a puzzle and artfully organized like a symphony orchestra.
With inbound what you do in search impacts every other area. What you do on the web is impacted by content, conversion and buyer journey mapping. It's complicated and takes expertise, but if you don't take this extra effort, you'll have disappointing results.
There Are No Planning Or Strategy Discussions
How often do you do planning around marketing? Once a year in November or December? Twice a year? How about quarterly? Would it surprise you to know that this is too infrequent? Planning and adjustments to strategy need to be made every 30 days. Prioritization needs to be done every 30 days. A review of results, including what's working well, what's just working OK and what's not working so well, needs to be discussed every 30 days.
Inbound is so data driven with results available in real time that doing this important work any less frequently will lead to suboptimal optimization efforts and less-than-expected results. By planning every 30 days you're guaranteeing your marketing will never be more than a few weeks off track, and with some of the recommendations in the next section, we're going to show you how your marketing will never be more than a few days off track. This helps you make your marketing highly efficient and highly results oriented.
There's No Rhythm To Your Marketing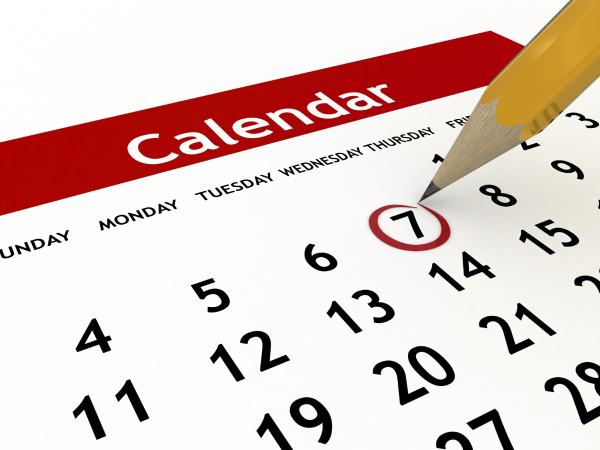 Human beings need rhythms and schedules. Your prospects need to hear from you regularly and you need to manage your marketing to certain rhythms. If there are no rhythms to your marketing, then you'll be talking about lower-than-expected results in no time.
Daily 15-minute huddles provide updates on what was accomplished yesterday, what's getting worked on today and allow you to remove any impediments that might keep your team from hitting its goals. Reviewing key metrics like website visitors, conversion rates and leads generated daily makes sure that no more than 24 hours goes by without a check-in on progress toward measurable goals.
Weekly reviews of keyword rankings, organic visitors, key landing page conversion rates, campaign stats and social media reach growth provide insights into tactics that take longer to generate traction and positive momentum.
Monthly reviews of pipeline analytics including website visitors, marketing-qualified leads, sales-qualified leads, sales opportunities, proposals submitted, pipeline value, new customers and revenue give you the business results you should be looking for from your marketing effort.
The Results Are Not Driving Tactic Deployment Decisions
Start tracking this and your tactics will quickly fall in line. You'll be working on marketing that directly moves the needle in all these important areas. Inbound is a very "cause and effect" methodology. We do A and the results are 1, 2 and 3. We do B and the results are 4, 5 and 6. There are a huge collections of levers we can move today that will impact results tomorrow. I mean that very literally. What you do today, Thursday, will impact your results on Friday.
Once you start thinking about your marketing in this way and making decisions that pull to your quantitative goals, you'll see the results improve.
There are probably 10 or 15 more scenarios that might indicate your marketing is disconnected from any strategy, but the key comes down to results. If you're not seeing the website visitors, conversion rate or leads, one of the leading causes of this situation is the misalignment of tactics. If you want to think about it the way doctors evaluate their patients, it's very similar. The random acts of marketing that you see is the symptom of a bigger issue or disease. The disease in this scenario is a lack of marketing strategy and planning.
The good news is that it's not difficult to cure the disease and eliminate the symptoms. Inbound marketing strategy and planning can be cured in 30 to 60 days. Depending on the condition of your current marketing strategy, you might only need a messaging upgrade—that might take 30 days. If you're just getting started with inbound marketing, then you might need a more extensive strategy effort that might take 60 days. Regardless, the sooner you get started, the sooner you'll see results improving and your random acts of marketing will quickly clear up.
Square 2 Marketing – Inbound Marketing Results Start With ME!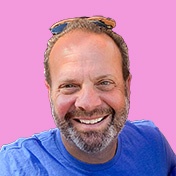 Mike Lieberman, CEO and Chief Revenue Scientist
Mike is the CEO and Chief Revenue Scientist at Square 2. He is passionate about helping people turn their ordinary businesses into businesses people talk about. For more than 25 years, Mike has been working hand-in-hand with CEOs and marketing and sales executives to help them create strategic revenue growth plans, compelling marketing strategies and remarkable sales processes that shorten the sales cycle and increase close rates.