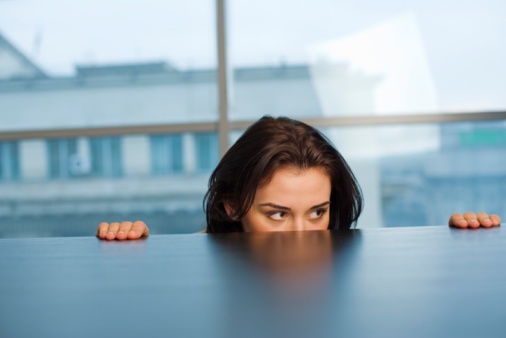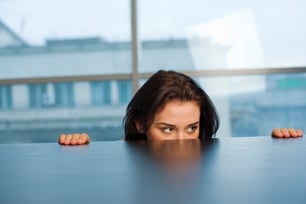 Since the launch of Mission: Impossible – Rogue Nation this past weekend, I've been enthralled with the idea of tradecraft and how it relates to inbound marketing.
On Wikipedia, tradecraft is described as "the techniques used in modern espionage and generally, the activity of intelligence. This includes general topics or techniques (dead drops, for example), or the specific techniques of a nation or organization (the particular form of encryption used by the NSA, for example)."
That got me thinking: Inbound needs its own tradecraft to drive leads for clients. Over the years, there have been so many unique and specially devised techniques deployed throughout our client engagements to improve results. This inbound marketing tradecraft is unique to our organization, and I believe that it provides a distinct advantage for our clients.
Here are a couple of examples of inbound marketing tradecraft deployed at Square 2 Marketing.
Curating Blog Content
Blogging is challenging. You need to be doing it two to three times a week at minimum (in most cases). You need to make sure it's optimized for search, ready to be socialized and connected to your entire content strategy. Creating original blog content is expensive and time-consuming, so one of our tricks is to curate blog content from new long-form content pieces.
This helps us with approvals because the content has already been given the green light. It also helps us promote long-form content with related blog articles, shorten the delivery cycle, keep up with our aggressive editorial calendar and limit the involvement of our clients or subject matter experts. It allows us to continue publishing original content in a timely and efficient manner – tradecraft in practice.
Writing Blog Articles That Generate Leads
How many blog articles have you read that were missing the call to action at the end? Yes, a well-written, search-optimized and socialized blog article is important to your inbound efforts, but having a lead-generating CTA at the bottom is the only way to improve results.
We won't publish any blog articles missing a CTA button. Our blog articles are designed to tease and to leave the readers wanting more. I mean, it's a 600-word article. How much detail can you provide in such a short snippet? Allowing readers to download more comprehensive educational content makes sense from their perspective, and it generates more leads for our clients – tradecraft at its best.
Creating An Effective Marketing Strategy
I've spoken with hundreds of agencies over the past few years, and I've seen many of their marketing strategy deliverable documents. So, I know that what we do and how we do it is different from and much more comprehensive than any other agency I've been in contact with. Our approach, our process, our methodology and our deliverables are unique to us. They set our clients up for success and give our teams the plan they need to execute successfully.

The meetings, client sessions, internal exercises, brainstorming techniques, step-by-step processes, deliverables and final products all represent inbound tradecraft.
Optimizing Conversions
Plans are great, but we've found that even the best plans need to be altered once you get into the day-to-day implementation and have real-time marketing performance data to work with. How we manage the ongoing optimization of client programs is a major part of our tradecraft.
We're not involved in growth hacking (picking something one month and then focusing on hacking our way into performance). Instead, we're actively working to optimize all aspects of our client programs as part of a well-defined and success-based program. We know what we need to do month in and month out, and our team is executing on that daily.
Connecting Content To Tactics
Content marketing takes a lot of time, requires a solid level of investment and is highly effective at driving both "get found" and "get leads" strategies. We've found a system that allows us to efficiently and effectively connect content to almost every other tactic in our inbound program.
We connect content from long-form, premium pieces to blogging, CTA buttons, conversion optimization, social media, email marketing, video marketing, lead nurturing and other relevant tactics. The way in which we tie all of these disparate tactics together is one of our most guarded secrets – and true inbound tradecraft.
When you look at these tactics individually, they might not seem critical. But, put all of them together with other tradecraft techniques, and the outcome is better results, more leads, happier clients, more renewals and higher revenue levels for everyone.
Take a look at your own marketing team. Do they have tradecraft? If not, how do they identify areas in which tradecraft can be applied? How do they get the knowledge and expertise to create their own tradecraft? Is it time to bring in an inbound marketing agency that already has the tradecraft techniques necessary to drive leads for your business?
Start Today Tip – Look at your performance. Is your inbound program delivering? If not, it might be time to consider getting more expertise involved in your program. Either do so in the form of new hires or consider working with an inbound marketing agency that has the experience, skills, background and tradecraft techniques required to produce a sizable ROI. Regardless, look at where you're struggling and supplement these areas with tradecraft tactics.
Square 2 Marketing – Leading The Reality Marketing, Inbound Marketing And Inbound Sales Revolutions!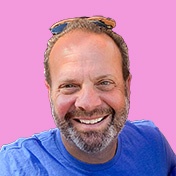 Mike Lieberman, CEO and Chief Revenue Scientist
Mike is the CEO and Chief Revenue Scientist at Square 2. He is passionate about helping people turn their ordinary businesses into businesses people talk about. For more than 25 years, Mike has been working hand-in-hand with CEOs and marketing and sales executives to help them create strategic revenue growth plans, compelling marketing strategies and remarkable sales processes that shorten the sales cycle and increase close rates.