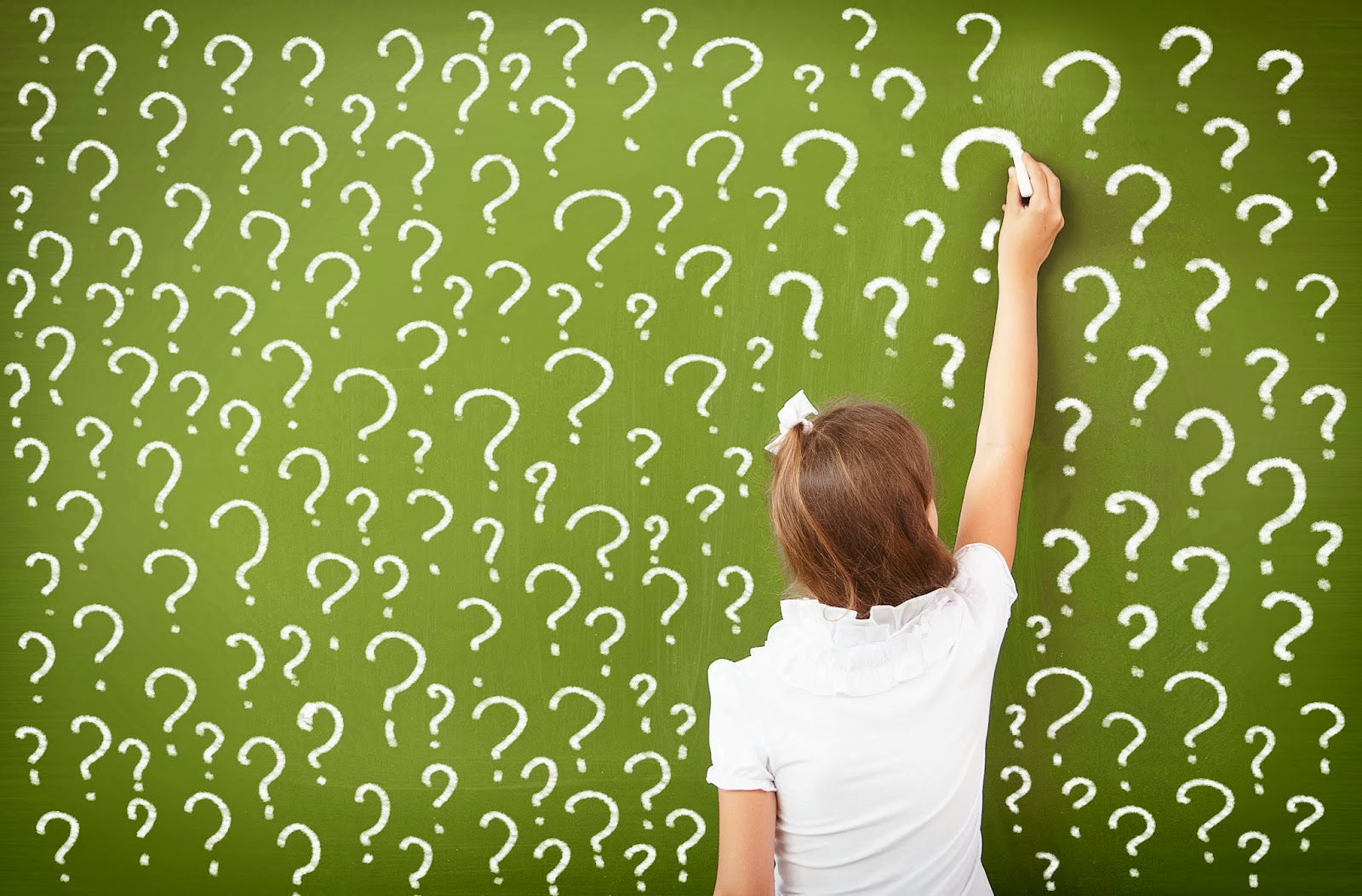 Questions Fuel Inbound Marketing So You Get Found, Get Leads And Close Sales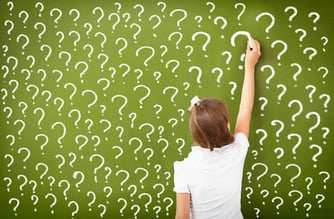 I'm sure you're sick of hearing about blogging, whitepapers and e-books. You already know that inbound marketing requires this type of content to make it work. In fact, yesterday's blog was all about how content is the secret to getting leads from inbound marketing.
But, now that you know you need content, how do you know what to write about? How do you know when to write about it? And, how do you write with search and conversion in mind? I mean, if you're not writing to drive leads, why bother?
The answers lie in the questions. That sounds strange, doesn't it? Yet, it's true. Here's why.
Your Prospects Have Questions, But They Don't Want To Ask
Did you ever have a question but were afraid to ask it? Of course. We've all been there. Your prospects are in the same boat. They have questions about your product, your service and your company. They have questions about the right option for them. They have questions about their own business that you can help them with. But, they won't ever ask you.
Why? Because they don't want to look uninformed, or they don't want others to know that they don't already have the answers. It could be that they're extremely introverted, shy or intimidated. Why do you think texting and social media have become so popular? It's easy to hide behind the anonymous wall of the Web. Your prospects are no different. Even when they have the option to click on your Contact Us page or pick up the phone to call, they'd rather NOT reach out to get their questions answered.
So, if you can answer their questions with content marketing, you're able to market to them in the way they WANT to be marketed to and help them at the same time. If they can download an e-book that answers their question, instead of having to talk to a sales rep, they're going to opt for the download 99% of the time. Think about all those people visiting your website who are leaving right now because you don't offer an answer to their question. Now, think about all those people who could be leads for your business.
Google Knows People Have Questions And Wants To Offer Answers
Still not sure? Think about this: Google, other search engines and even our own devices are now ready to answer your questions. "Siri, find me the closest doughnut shop." "Google, how many miles are we from the moon?" In order to return those answers, your content needs to be contextually indexed.
Here's a great example: If you want to be found for "inbound marketing," you need to create content that answers the question, "What is inbound marketing?" It's that simple. If you create a services page that simply lists your inbound services, you're not ranking. But, if you create an educational page that explains what inbound is ... well, hello, page one. By the way, I know this example because it happened to us.
The more pages you have on your site (and blog articles count) that answer your prospects' pressing and searched questions, the higher you're going to rank and the more organic visitors you're going to drive to your website, which also means more leads for your business.
Questions Change Depending On Your Prospects

'

Position In Their Buyer Journey
Now, not all questions are created equal. Your prospects ask different questions when they're in the awareness stage (top of the funnel) consideration stage (middle of the funnel) and decision stage (bottom of the funnel). You have to be aware of that and make sure you have answers to all types of questions. You're also going to need pages on your website for each of these stages so that visitors and prospects get what they need, when they need it. Otherwise, you run the risk of losing them to the back button or, worse, a competitor's site.
Once you apply this, you'll be able to proactively manage prospects through their buyer journey by offering them content for the next stage. Ultimately, they chose to move forward or not, but the offer can be enough of a push to keep them moving down to a close.
Your People Already Know The Questions
If you're wondering where to get these questions, this is the easiest part of the process. Your people already know the questions because they deal with them every single day. Salespeople know the questions because prospects are asking them. Customer service people know the questions because customers are asking them. Managers know the questions, too, because they often deal with the most difficult ones.
To get these questions, all you have to do is ask your teams. You might have to work with them to classify the questions into the funnel stages, but this is relatively simple and a good exercise for your team to identify people up and down the funnel.
Plan Out Your Attack For Answering The Questions
If you follow the advice outlined above, what might seem like an overwhelming and daunting task becomes much more manageable. By taking even some of this advice, it's not hard to plan out three or even six months in advance.
I'd caution you against planning out much longer than that because your plans are going to change based on the actual performance of the data. While doing an annual plan (we used to do this) might sound like the right idea, it's actually a waste of time. Doing shorter plans means you can adapt and adjust. This is one of the cornerstones of inbound marketing, and one you want to use prominently in your program.
Line up the questions in order of priority. Perhaps the most often asked questions are at the top of the list. With your personas in mind, create your editorial calendar. Remember to include all aspects of your inbound program in the plan, including long-form content, blog articles, email marketing, social media, search, video and website updates. These all need to be coordinated with your content marketing.
Sometimes, our minds actually prevent us from getting started. Big jobs or jobs we've never done before cause our brains to overload and shut down. Here's a great article on why this happens. The approach I'm suggesting here breaks this intimidating task down into smaller, more manageable ones so that it's easier for you or your team to tackle. Try it. Soon, you'll be cranking out the content and the leads.
Start Today Tip – If you want a simple way to get started down this path, simply collect the questions. Ask your sales team and customer service team to send you all the questions they hear on a regular basis. Don't ask them to do this as a team, but rather as individuals. Yes, you'll have to sift through a lot of similar questions, but you might find some interesting nuggets in there. Then, start to think about how you would answer those questions. Is there an opportunity to write about your answers? Of course. At this point, you'll have the start of a content strategy and plan that you can actually execute and that actually produces results.
Square 2 Marketing – Leading The Reality Marketing, Inbound Marketing And Inbound Sales Revolutions!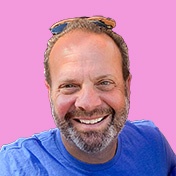 Mike Lieberman, CEO and Chief Revenue Scientist
Mike is the CEO and Chief Revenue Scientist at Square 2. He is passionate about helping people turn their ordinary businesses into businesses people talk about. For more than 25 years, Mike has been working hand-in-hand with CEOs and marketing and sales executives to help them create strategic revenue growth plans, compelling marketing strategies and remarkable sales processes that shorten the sales cycle and increase close rates.